ON THE ROCKS
Spacious and completely free of any rigid structure. The seats in Gellyfoam® and other foams, molded by hand, provide an amazing coziness. The flexible and movable backs amplify the possible configurations.
On the Rocks sofa brings in a new dimension of comfort, where the sofa and the people who live it take centre stage: a soft sculpture that can be mixed and matched as you need, to share the pleasure of the greatest relax or to enjoy it all by yourself. Wide, with no stiff structures, with four seating elements in different shapes and two backrests, separated from the base and in different sizes that can be arranged as you prefer. A sectional system that leaves you free to express yourself and that can be customised as much as you like. Its geometrical pieces can be declined into different solutions: either combined in one composition or all free standing, to change the perspective of a room. With the exclusive materials it is made of, On the Rocks provides unparalleled comfort.
Designed by

Francesco Binfaré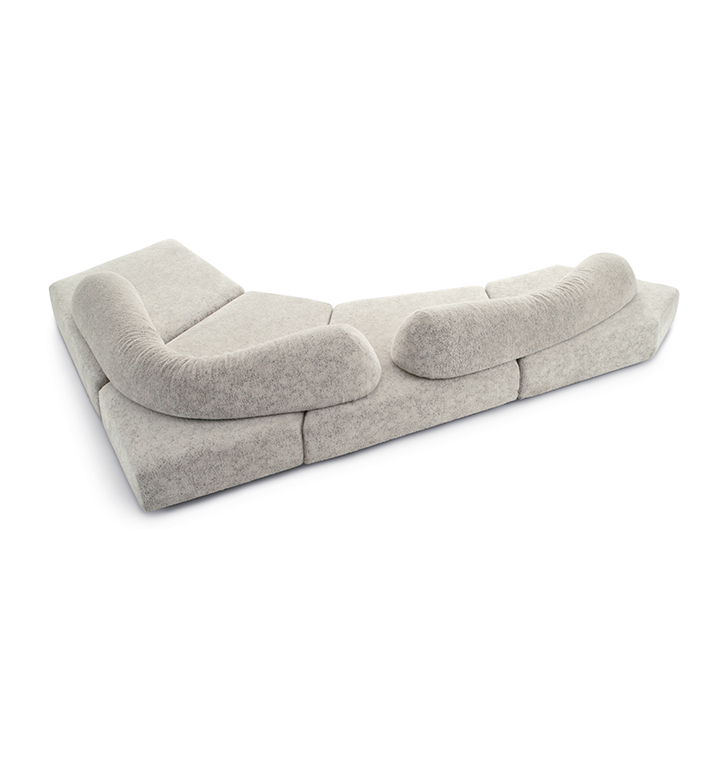 Product Overview
It is composed of four irregularly shaped independent elements, three polygons and a quadrilateral, placed on molded polypropylene and rubber feet. The elements can be placed together along the various sides to obtain a big variety of configurations. The possibily to combine its elements, which is governed by the laws of the plane geometry, is multiplied in an exponential way. The shapes without any frame and rigid support, are hand modeled in a special mixture, protected by international patent, made of Gellyfoam® and other foams, that grants a special, almost sensual softness. The system is completed by two flexible backsrests of two different sizes, which can be positioned as required. Their grip to the base is granted by two disks of special heat formed rubber, easily to be removed for washing. Like a proper suit, the cover is realized in a range of soft and structured fabrics, especially designed and developed for this kind of seating. The result of all this is a maximum of comfort, which can be changed as desired also by simply moving only the backrests.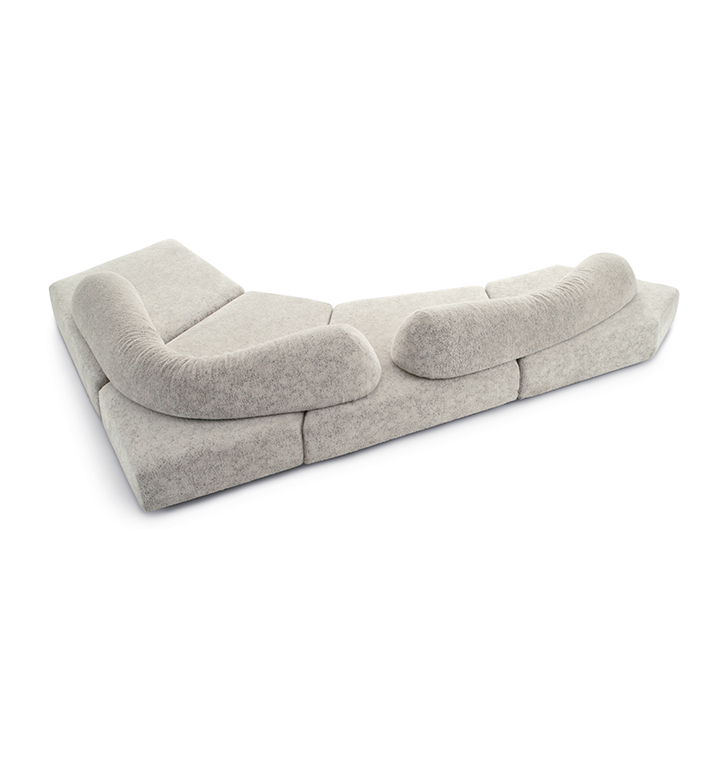 Product name
ON THE ROCKS
Designer
Francesco Binfaré
Product sheet
Data sheet

Official website
www.edra.com

BRAND SELECTION
OUR PRODUCTS