GRANDE SOFFICE
Soft lines, smoothed corners, perfect curves, fundamental elements to experience. The smart cushion together with the padding in both Gellyfoam® and goose feathers results in an extreme comfort.
The timeless elegance of Grande Soffice recalls classicism, its linear shape ends in soft curves that look like sculptures. Extraordinarily simple. An architecture devised to leave its mark in any setting: it is amazing in its large proportions, and its combination of high-tech and natural materials offers an unexpectedly comfortable experience. It is padded in Gellyfoam and a generous amount of goose down: the result is extreme comfort. The smart cushion allows the backrests to be reclined for ultimate relaxation. Each seating element can comfortably sit two people. A sectional sofa that allows linear or angular composition in many different sizes and shapes. The deeper pieces and the poufs complete the offer, for a more versatile use of the sofa.
Francesco Binfaré, designer of Grande Soffice, defines it as follows: "It is a sculpture that fits into people's houses as a monument or an obelisk or a cathedral fits into the urban space. It is itself an architecture, a primordial,  sophisticated nest".
Designed by

Francesco Binfaré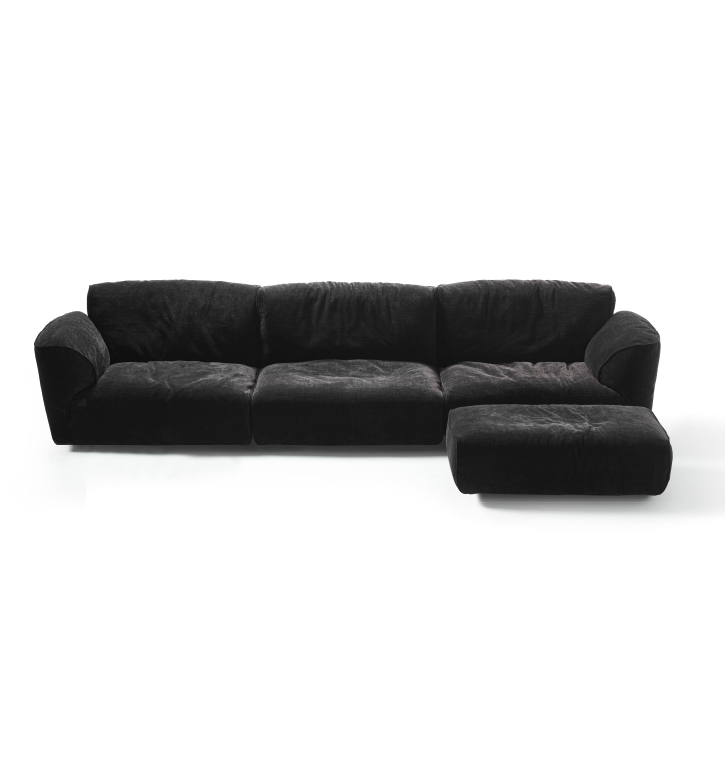 Product Overview
Soft lines, smoothed corners, perfect curves, fundamental elements to experience. Grande Soffice fits in any environment thanks to its pure shapes. The patented smart cushion allows the inclination of the backrests to find the greatest relaxion. The padding is made of both Gellyfoam® and a large quantity of goose feathers. The results is an extreme comfort. The modularity allows both linear and angular compositions of different dimensions and shape. The deeper elements and the ottomans offer a very high comfort for a greater freedom of use.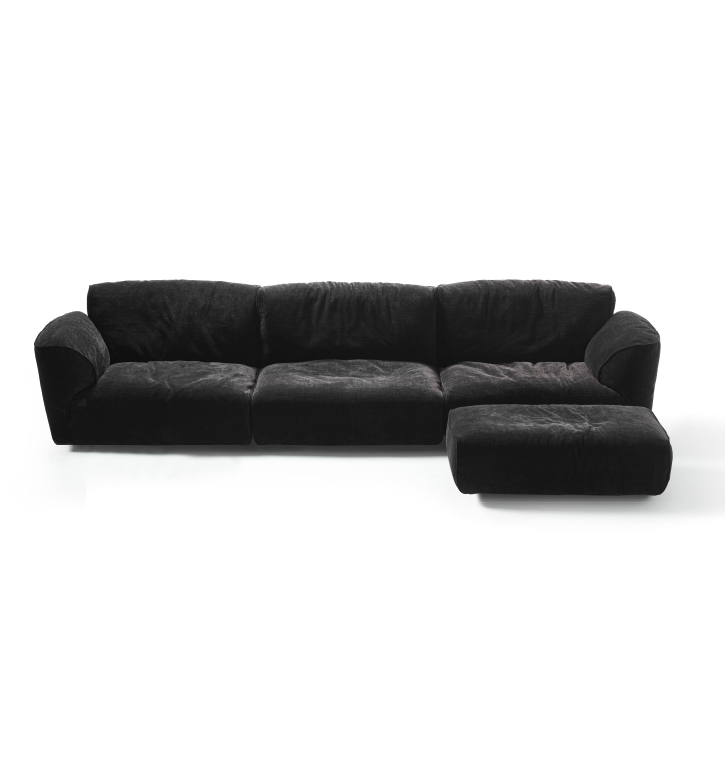 Product name
GRANDE SOFFICE
Designer
Francesco Binfaré
Product sheet
Data sheet

Official website
www.edra.com

BRAND SELECTION
OUR PRODUCTS