LOVE
A two dimensional poster that speaks of love.
Designed by

Fabio Novembre
«Love is choosing oneself in a closed box, wrapped in an aura of mystery. Love is a faithful guardian of shared dreams, a container of possibilities» Fabio Novembre, designer

With its characterizing and intriguing shape, the LOVE cabinet is an expressive bill, a twodimensional poster that speaks of love. The union between aesthetics and function makes the lines three-dimensional, extrudes the sheet that becomes a container and pulls letters out of the sheet generating handles, versatile elements, available in various colors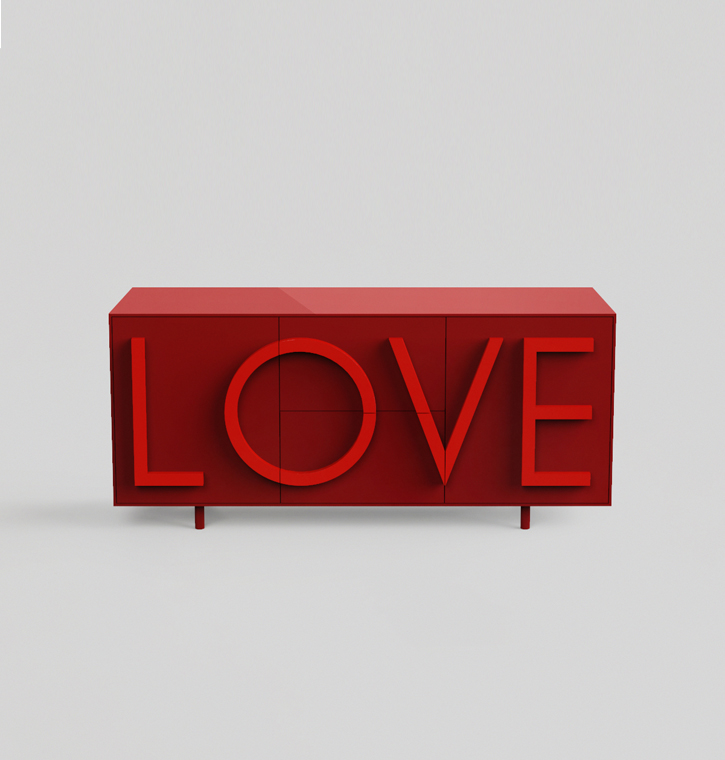 Product Overview
LOVE is a cabinet with two side hinged doors, with a moveable internal shelf, and with two central full-extension drawers. Structure made of MDF laquered both externally and internally. LOVE lettering in relief as a handle made of lacquered MDF, easily replaceable, thus personalising the storage unit. Adjustable cylindrical feet diameter 3.5 cm. and height 10 cm. in the same colour as the structure. Indoor use only.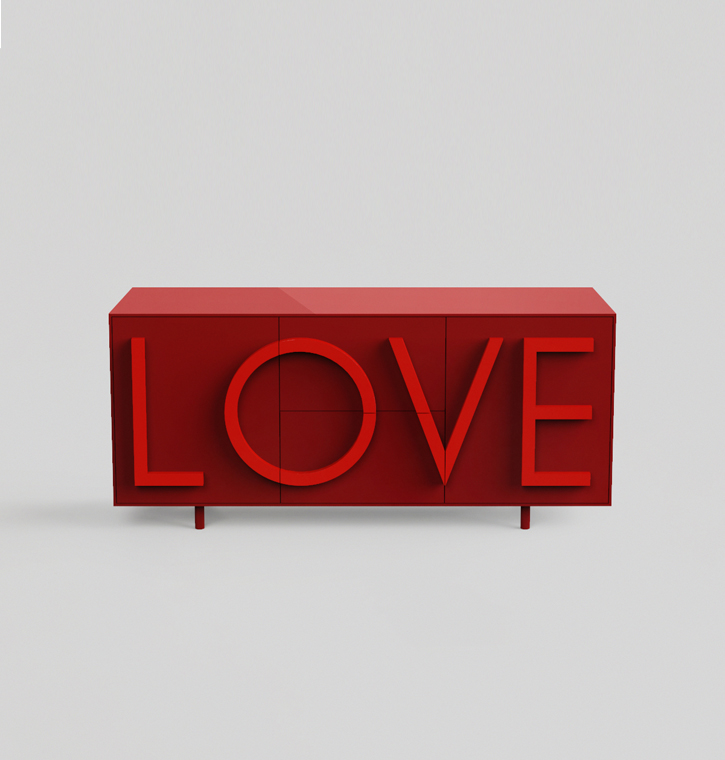 Dimensions
H 83cm, L 183cm or 243cm, P 45cm

Official website
Driade Website

BRAND SELECTION
OUR PRODUCTS