New Image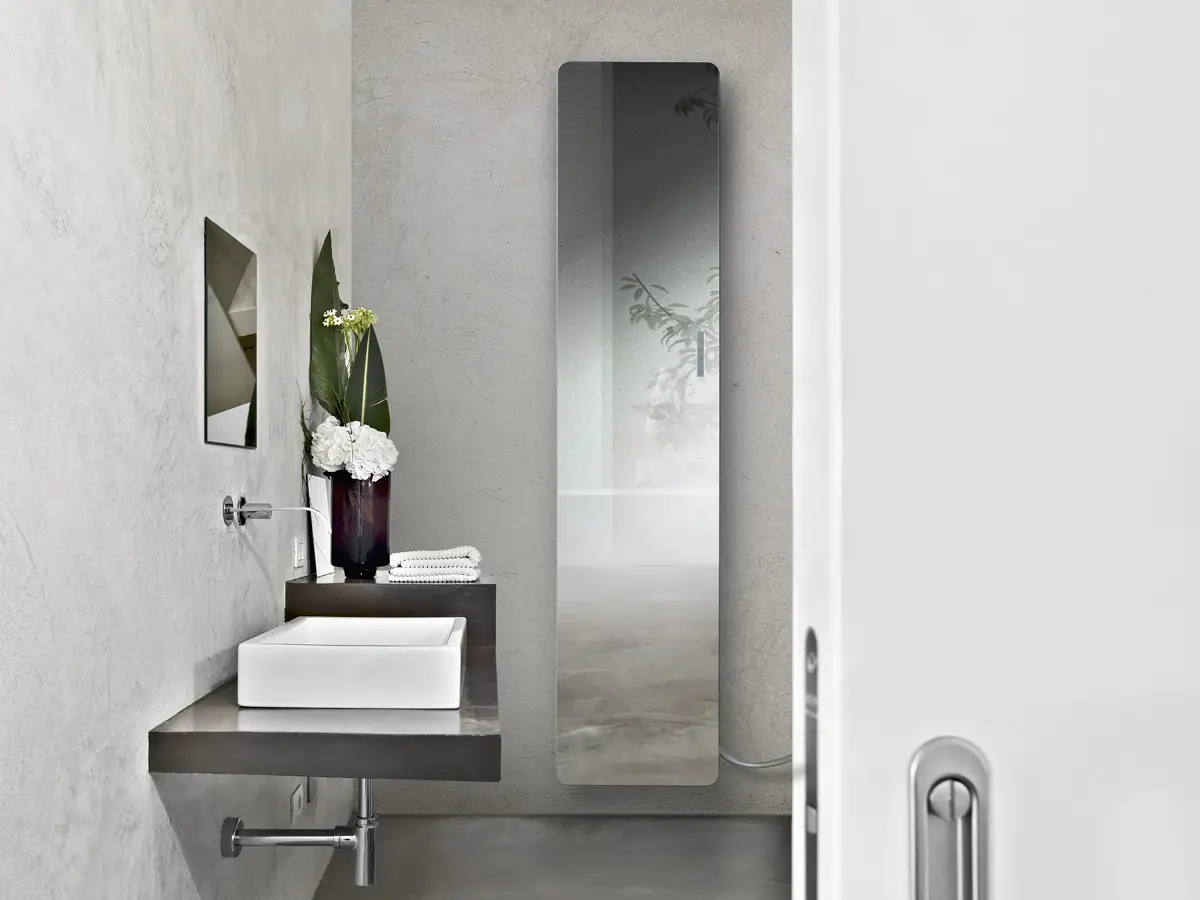 New Image is the new, elegant, state-of-the-art heating mirror, updated in terms of electronics and design. 
In fact, it is a multi-environment electric radiator in tempered glass with hidden fixing systems that already complies with the new Eco-Design standards in terms of electronic settings aimed at reducing energy consumption; 
in addition to the "touch" display on the mirror edge to adjust the operating power, it is also equipped with an infrared remote control that allows programming through the weekly chrono thermostat mode.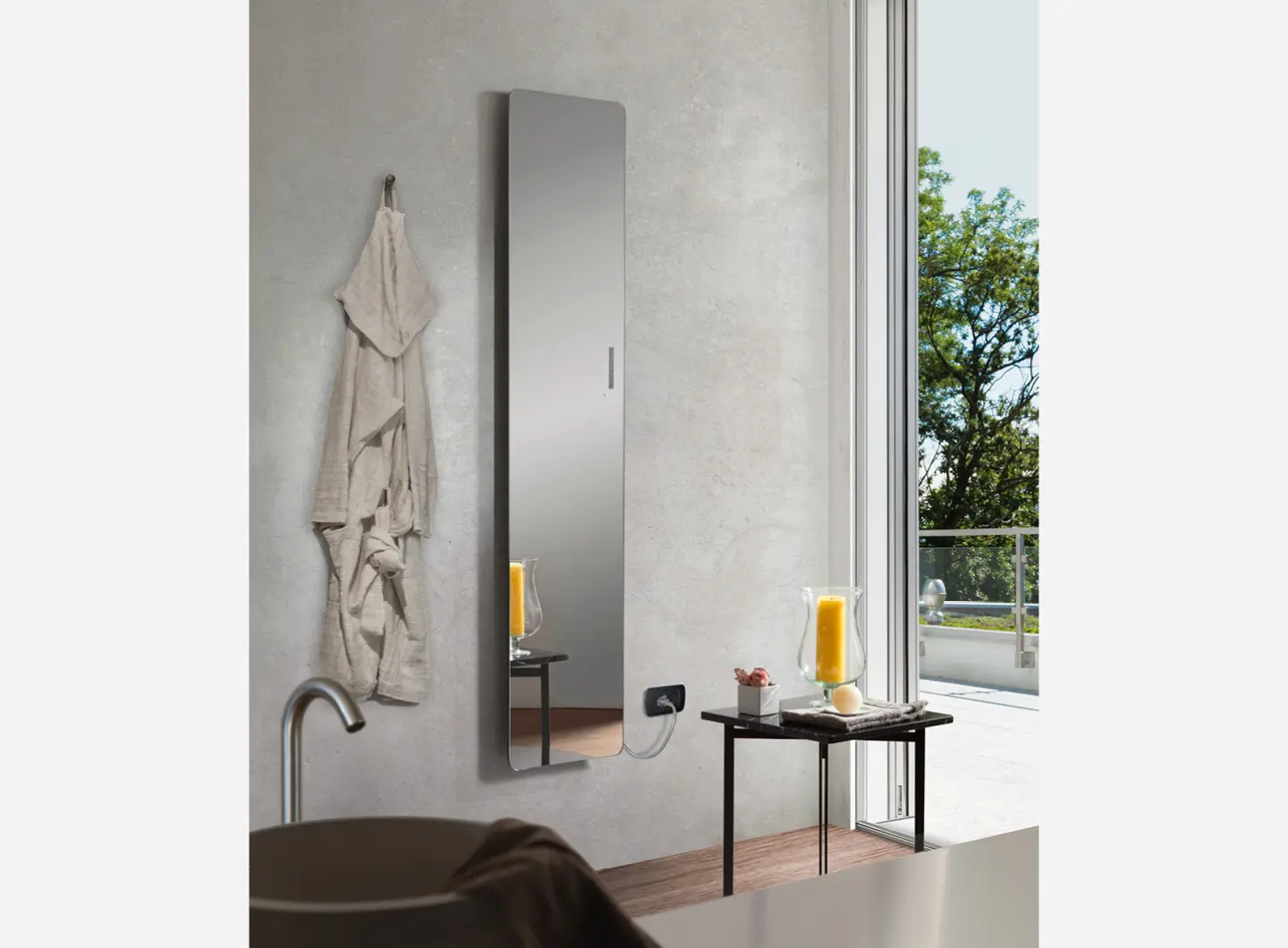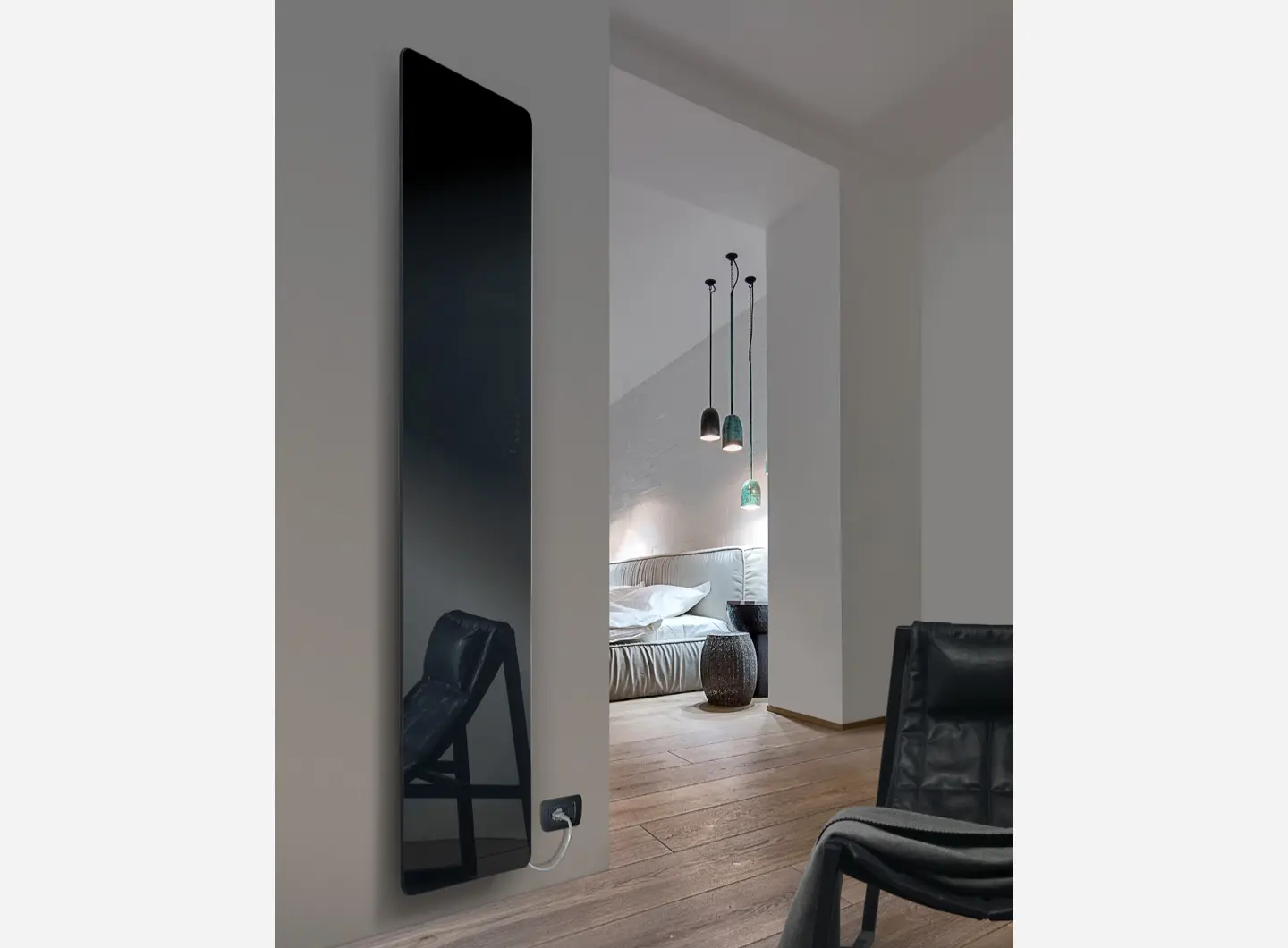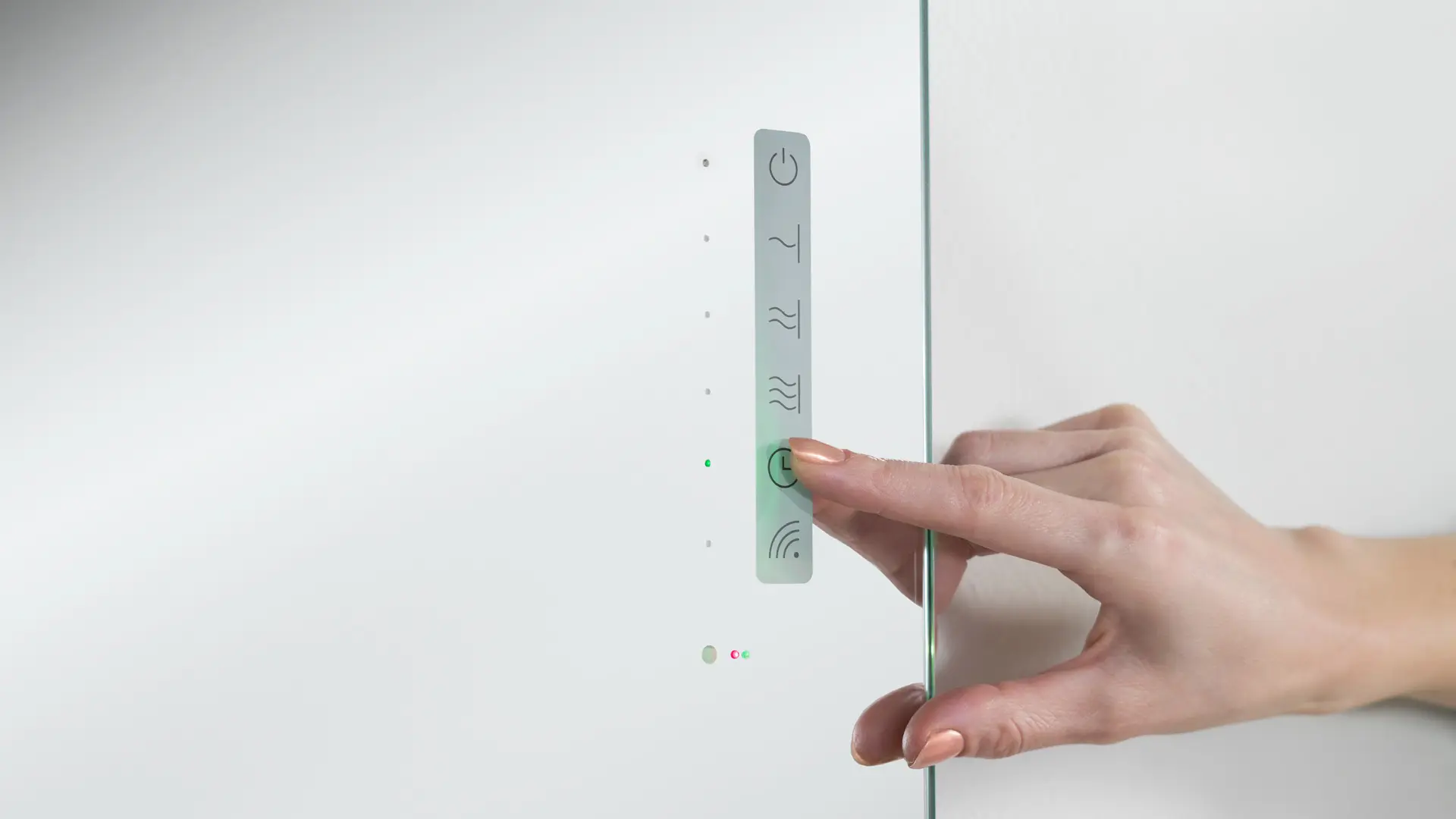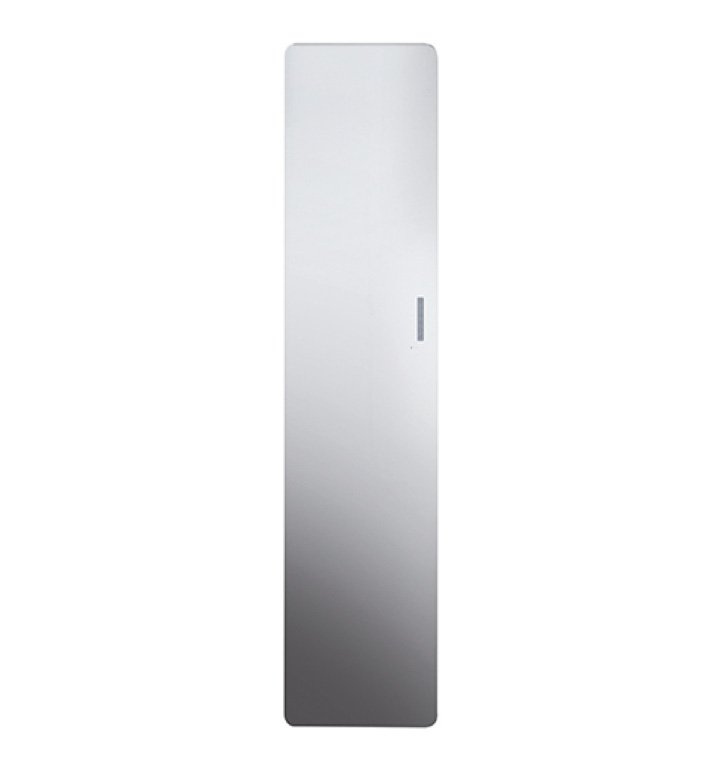 Product description
New Image is easy to install because the radiator need simply be wall-mounted and connected to an electrical socket, to have the room irradiated quickly. It comes with two finishes: natural or black smoky mirror, even more elegant and attractive in the room.

More information on deltacalor.com by following the link in the Product Details section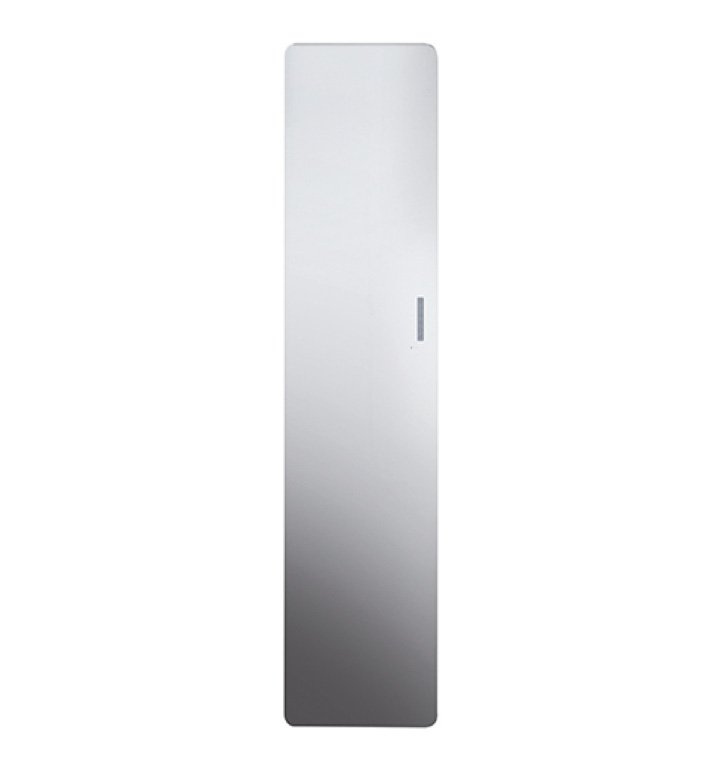 Characteristics
electric, vertical
Dimensions
New Image measures 180x40cm with a thermal output of 650W.
Product sheet
Find out more about New Image

Collection
Electric Radiators

BRAND SELECTION
OUR PRODUCTS