DS-707
Contemporary aesthetics combined in one sculpture
Designed in the style of brutalism, recounting the unruly origins of modern esthetics and dedicated to the sustainable use of materials, this sculpture is now also available with a corner element that additionally accentuates the powerful silhouette of this leather furniture and permits additional, flowing interior designs.
"I started by making things" mentions Philippe Malouin about his work for de Sede
Visual perfection
Created as a cozy yet modular armchair for combinations that can reach infinite length, this sofa is the visual perfection that makes every room a powerhouse – in the same way that the representatives of brutalism thought that modern industrialized societies needed the most powerful art possible. These societies should "experience a spiritual liberation, be led to see, experience sensuality in lieu of commerce" – this is also echoed in the French word "brut," which means not just "raw" but also "honest". These are two adjectives that have guided craftsmanship at de Sede since its beginnings: the flowing, soft transitions of DS-707 link the post-modern era of Swiss furniture design with the clear, open structures of brutalism.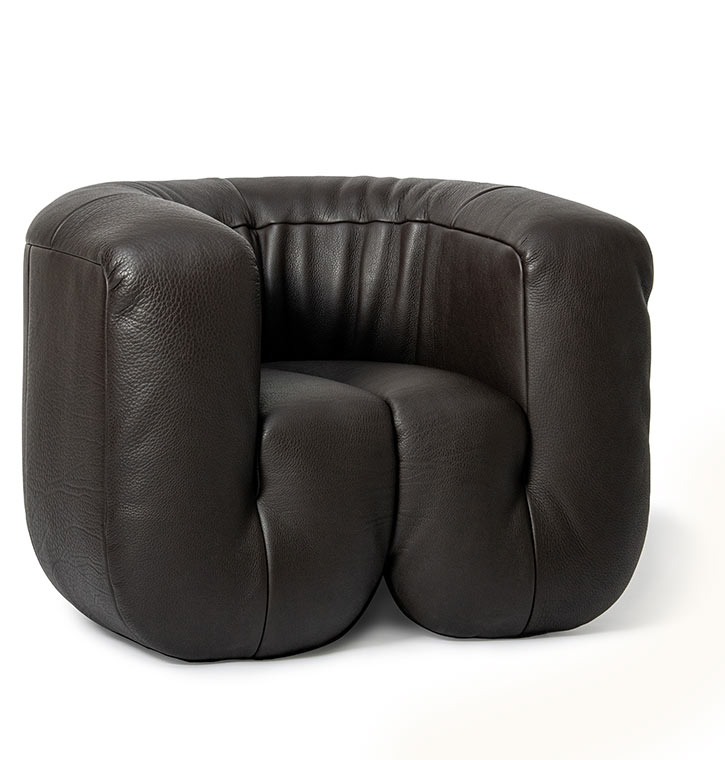 Descrizione del prodotto
The DS-707 is the modern composition of handmade leather and contemporary design. The flowing, soft transitions combine the postmodern era of Swiss furniture design with the clear, open structures of brutalism that inspired designer Philippe Malouin. Available as a comfortable armchair or as a modular sofa that can be combined in infinite ways, the DS-707 is the visual perfection of form that gives every room a unique highlight.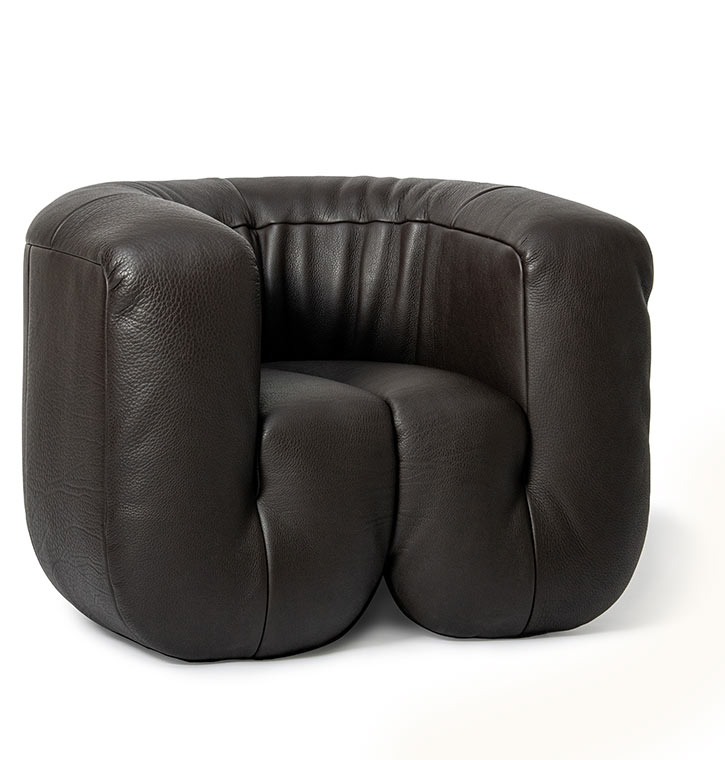 Designer
Philippe Malouin
Caratteristiche
componibile
Processo produttivo
After Malouin received the call from de Sede and initial ideas were exchanged, the designer was largely given a free hand and Malouin started his work "by making things". Simply drawing, cutting or even folding different materials are part of the creation of the new sculpture DS-707. Philippe Malouin experimented with folding foam for the Swiss manufacturer - the result: a modular sofa system with a traditional yet contemporary aesthetic. Carried by the sweeping serpentines of the river, the idea for a sculpture that fuses into one form was born in the London studio near the Thames. The masterpiece DS-707 is a homage to classic de Sede designs and was created for the future.
Scheda prodotto
SCULPTURE SHEET

Sito web ufficiale
de Sede AG

BRAND SELECTION
OUR PRODUCTS