DS-601
Category: Sofas and armchairs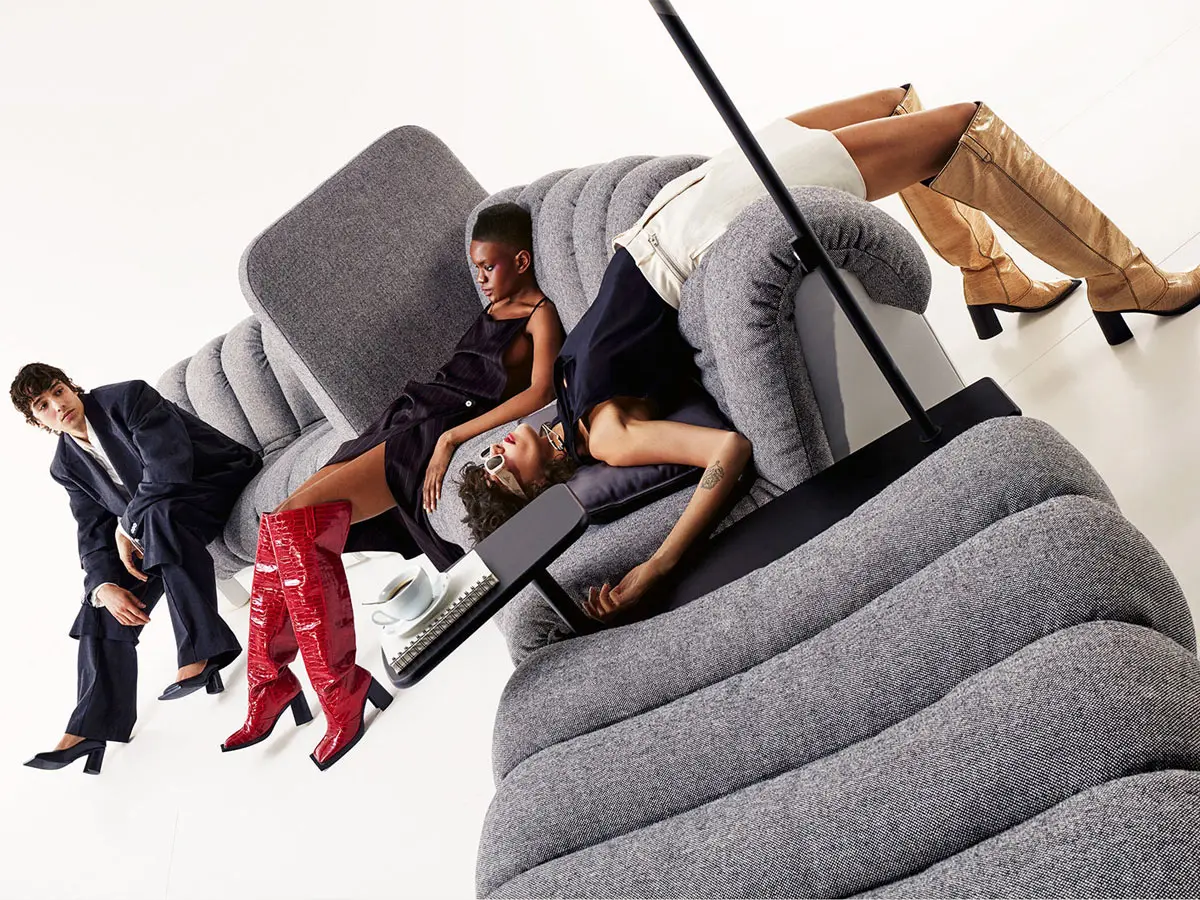 Public workspace
The demand for flexible working hours and forms of organization determines our work-life balance more than ever. A little creative pause for thought during the exchange with colleagues is just as much a part of it as a brilliant idea briefly typed into the laptop when arriving in the hotel lobby. The world between work and break becomes more and more fluid - so now it's a matter of designing workspaces to accommodate several aspects of our lives.
Endless Co-Working Spaces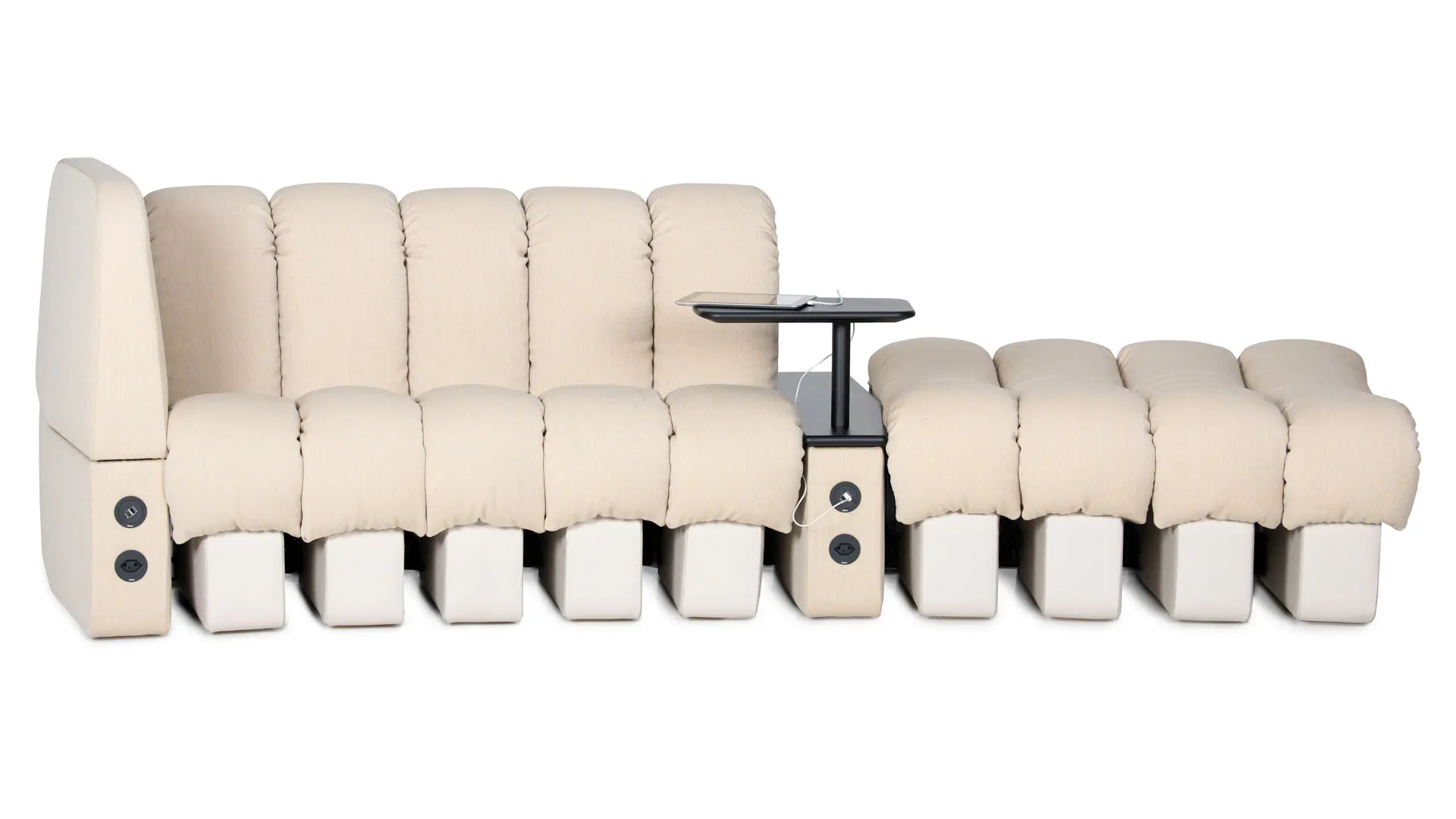 If your own battery should ever get into the red zone, these small niches also serve as a place of retreat - and if the batteries of your work equipment run out, the creative minds have thought of everything: sockets at the bottom of the partitions or table applications ensure that the power never runs out.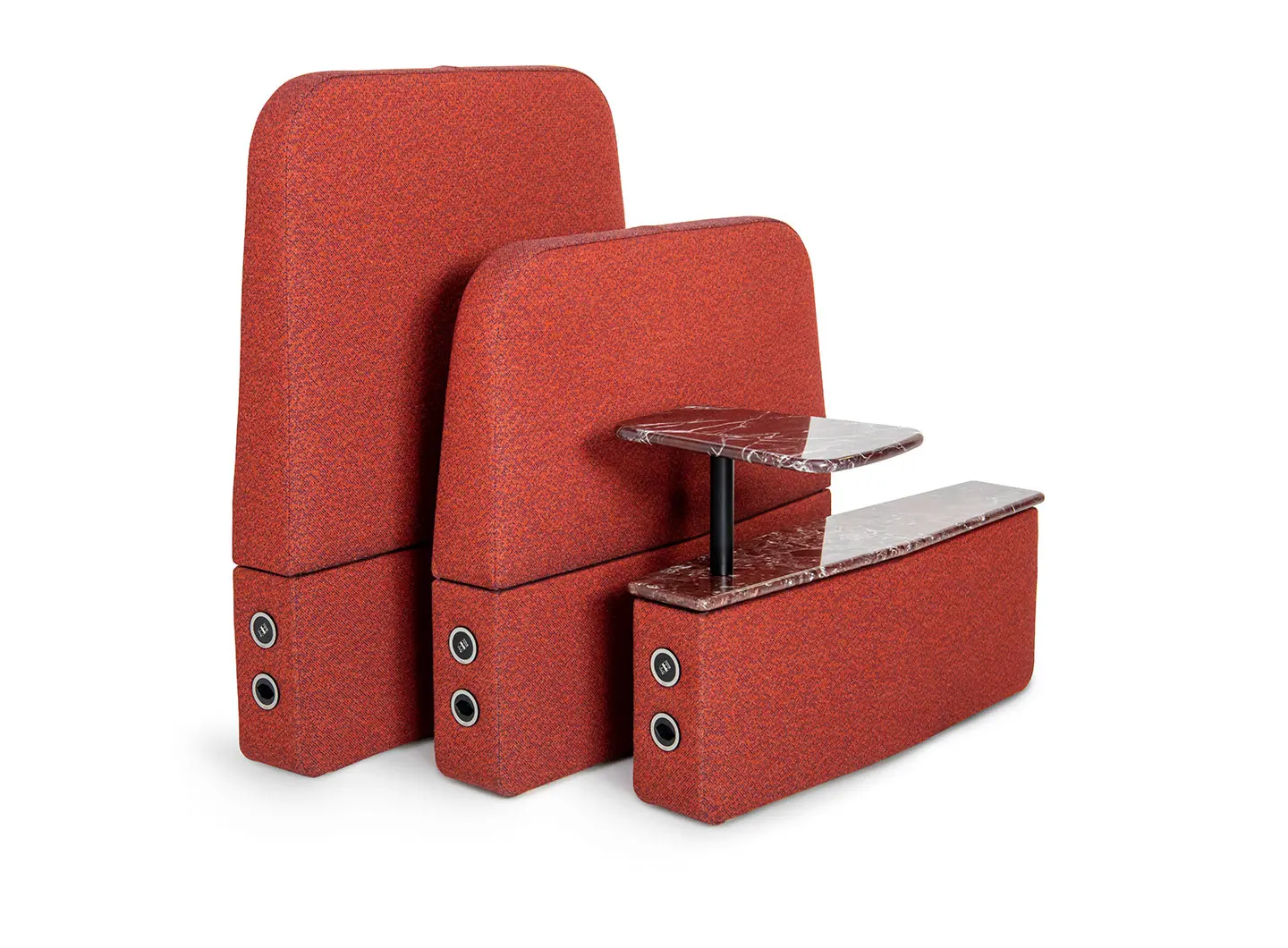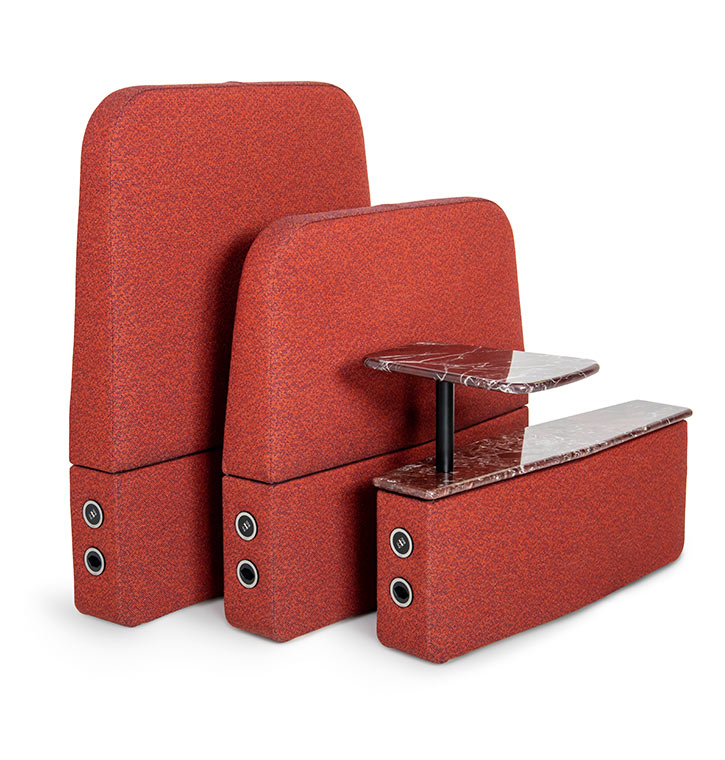 Product description
The DS-601 takes the next step in separating rooms and combines the passion for design and material with which our master craftsmen have been breathing life into the world-famous sculptures in the Klingnau manufactory since 1965. The partition walls and table elements open a new chapter in the modular upholstery system. The partitions allow small retreat niches and at the same time offer a new model of co-working in public spaces. With the added power supply, the DS-601 becomes an all-rounder for workers who do not want to sacrifice their work-life balance.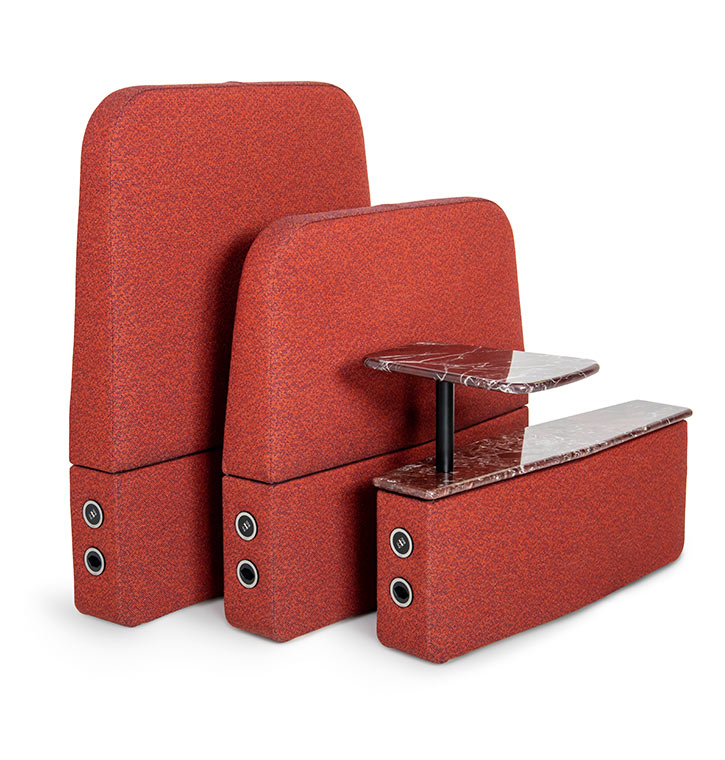 Production process
Sven Adolph's new concept meets the modern requirements for furniture that can be perfectly used as a co-working space. Work and seating comfort are directly linked and can alternately create the right work-life balance - and, if desired, completely undisturbed by the person sitting next to you through the sophisticated partitions that stylishly separate the individual segments.
Product sheet
SCULPTURE SHEET

Official website
de Sede AG

BRAND SELECTION
OUR PRODUCTS