Seventy Seven
Category: Desks and workstations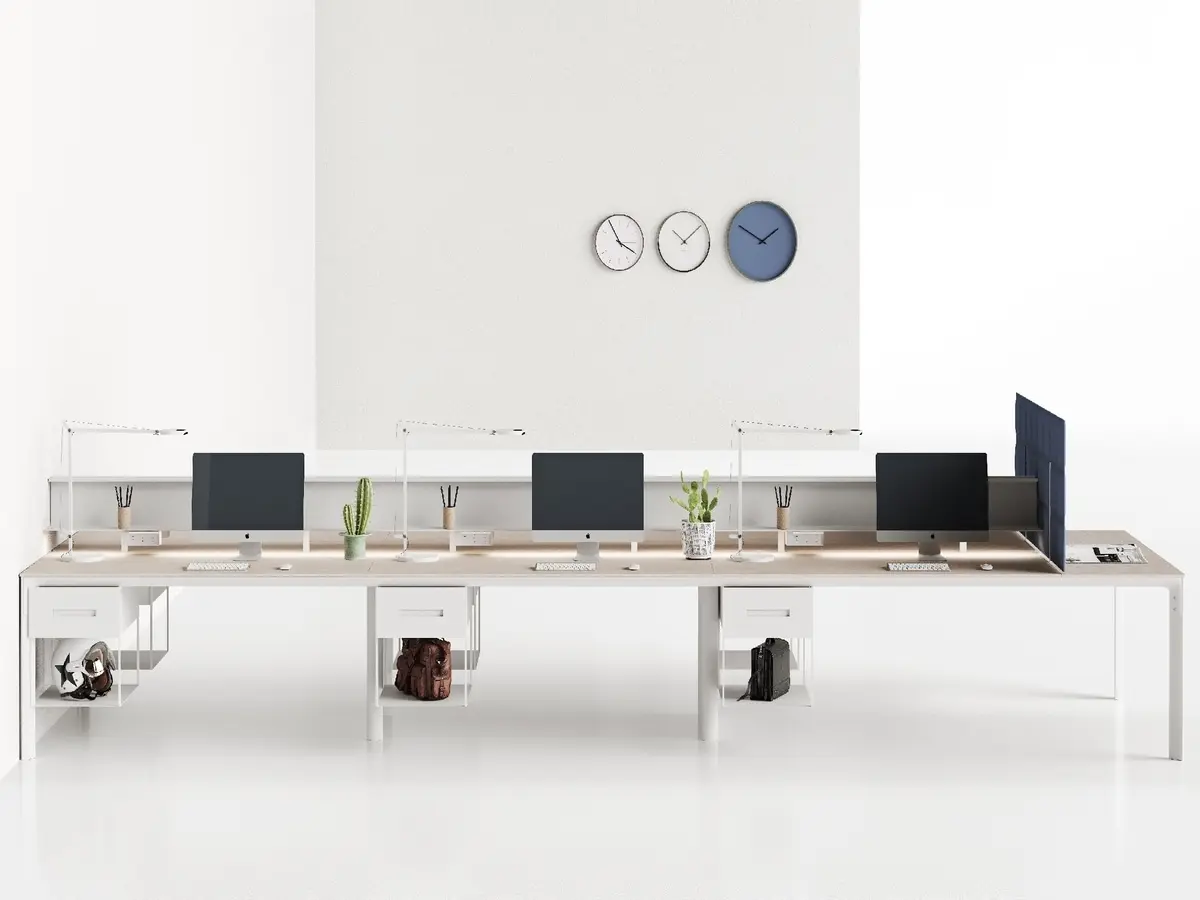 Seventy Seven is a technical and light design bench, which stands out for its unusual geometries: a triangular beam that turns into an elliptical leg, a dividing screen in the shape of an IPE beam, thicknesses of tops and structural frame brought to maximum lightness, large drawers that provide an integrated storage system.
Seventy Seven is a bench system characterised by a light and contemporary aesthetic: a thin top lie on an elusive structure embellished by connecting elements that evolve from the beams to embrace the leg.
The desktops have an unusually depth (77 and 57 centimetres) in order to have a perfect modularity of tops and structure even in situations where the workstations are rotated 90 degrees to each other.
The accessories that complete the system extend and exaggerate the theme of lightness, working on thin metal sheets and empty volumes.
The aesthetic choices, combined with home style material selections with hidden and unexpected structural elements, give the system a versatile language that makes it suitable to be inserted in different environments.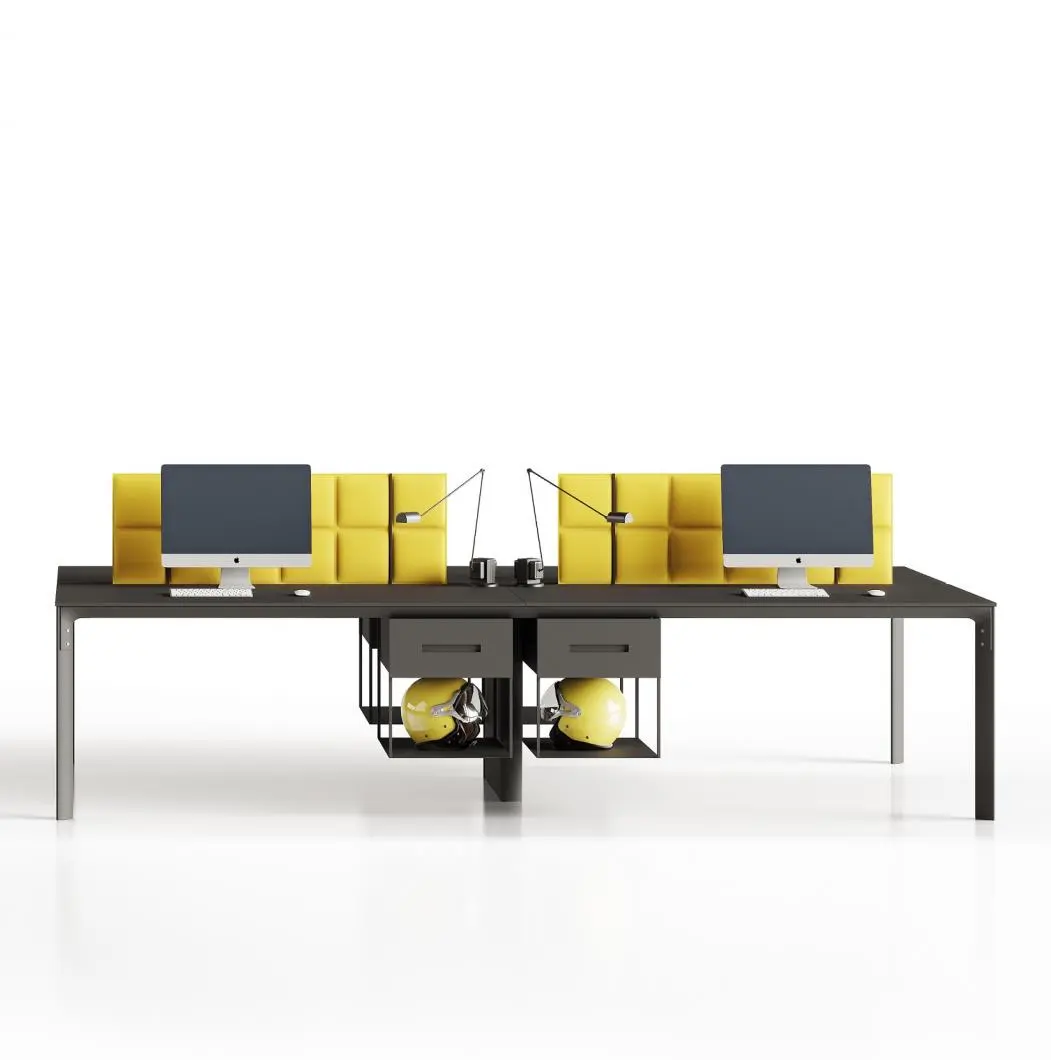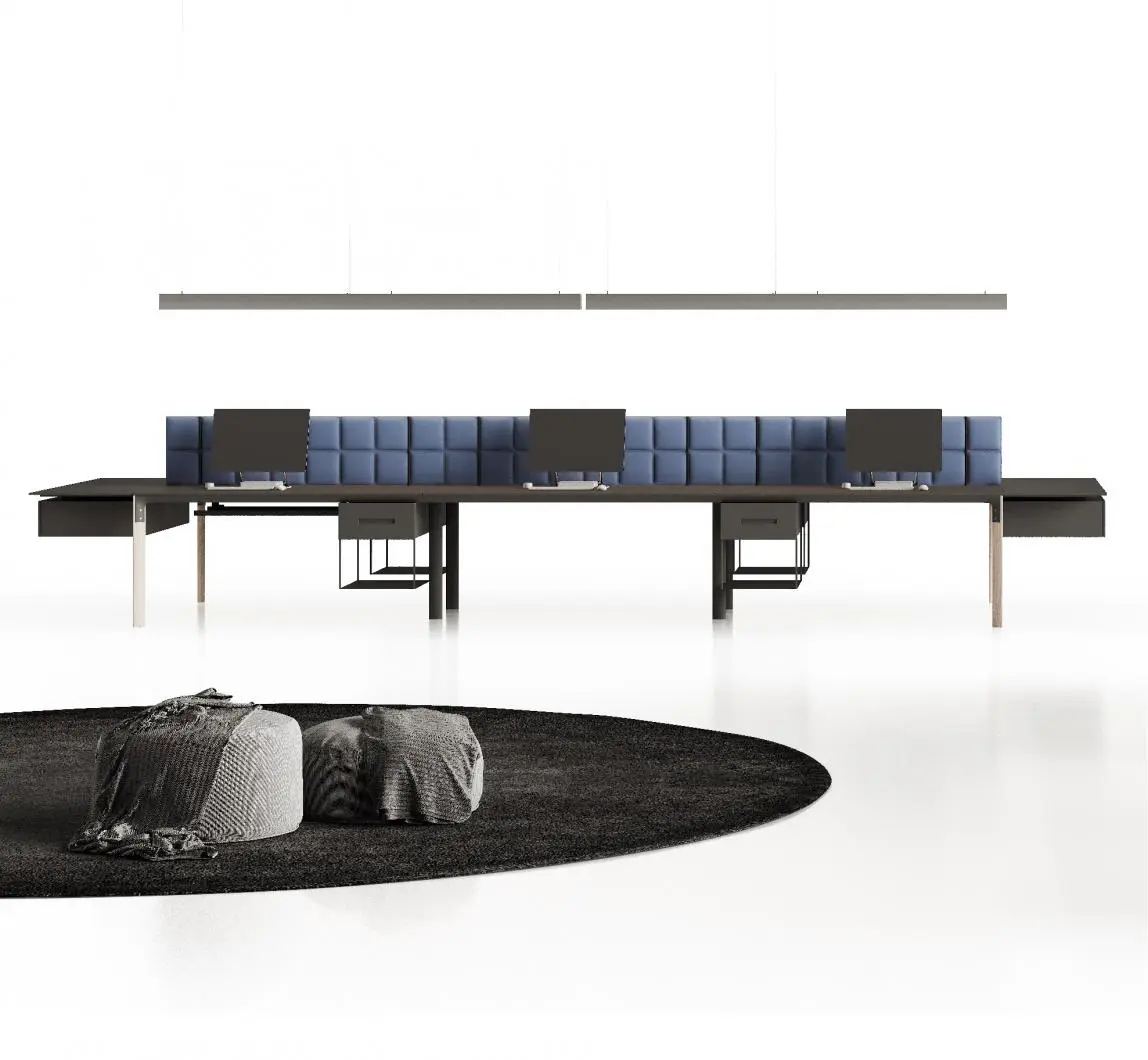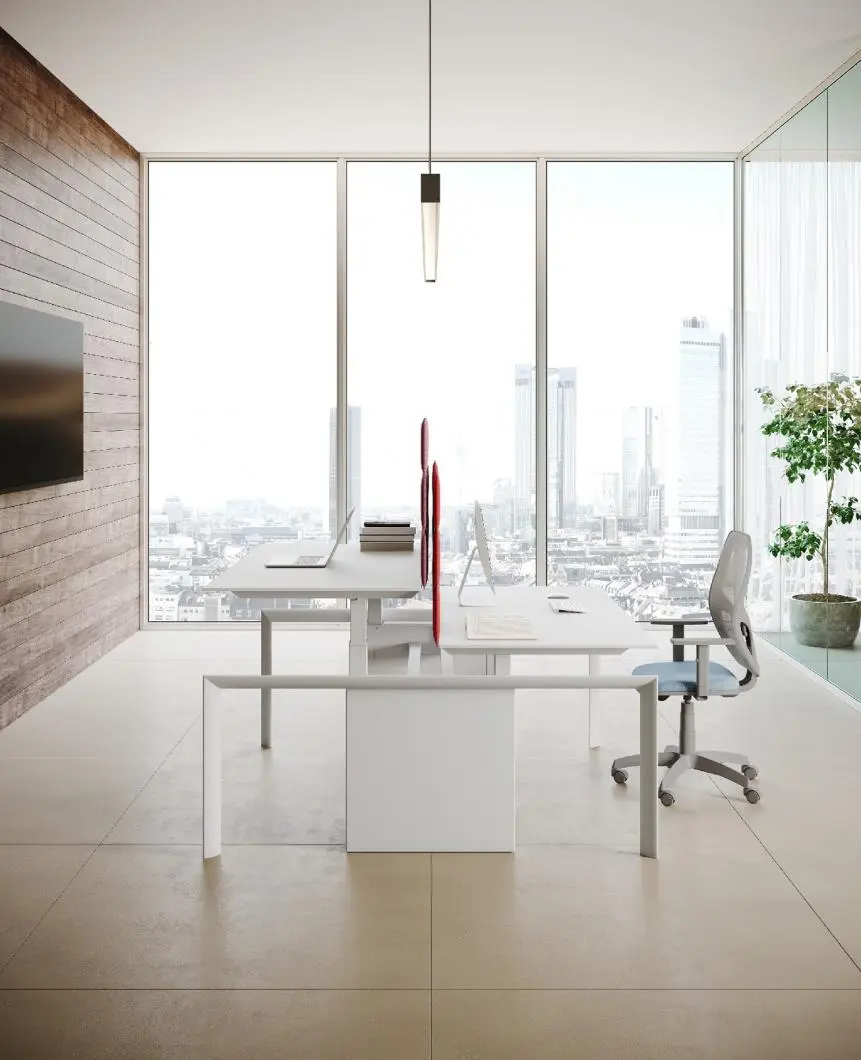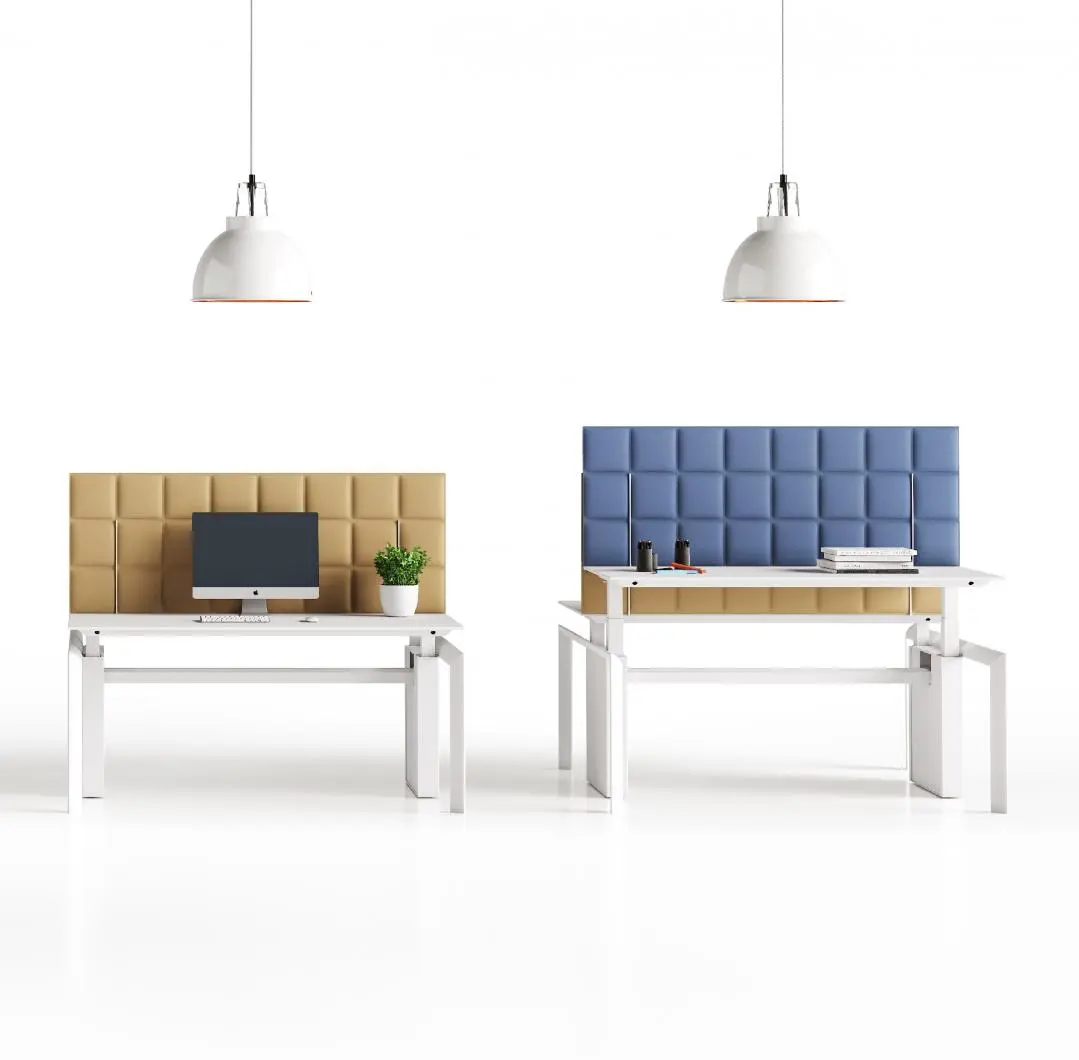 Seventy Seven has also the height adjustable version: maintaining its technical and light structure, in two-seater bench the two worktops can move up and down independently, thanks to a double motor hidden in the technical casing.    
Designed by

Progetto CMR - Giovanni Giacobone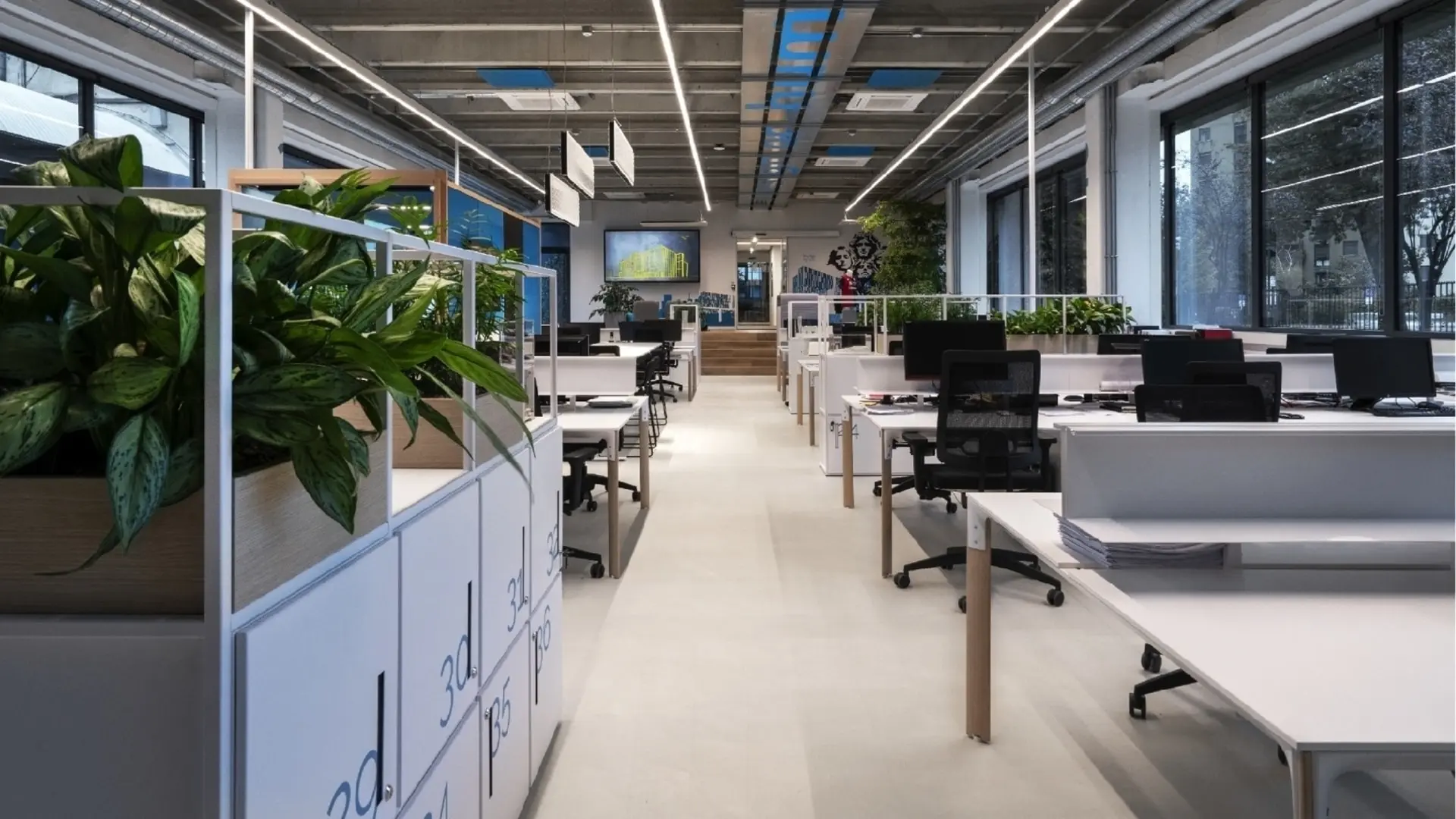 BRAND SELECTION
OUR PRODUCTS