Gleb
Category: Desks and workstations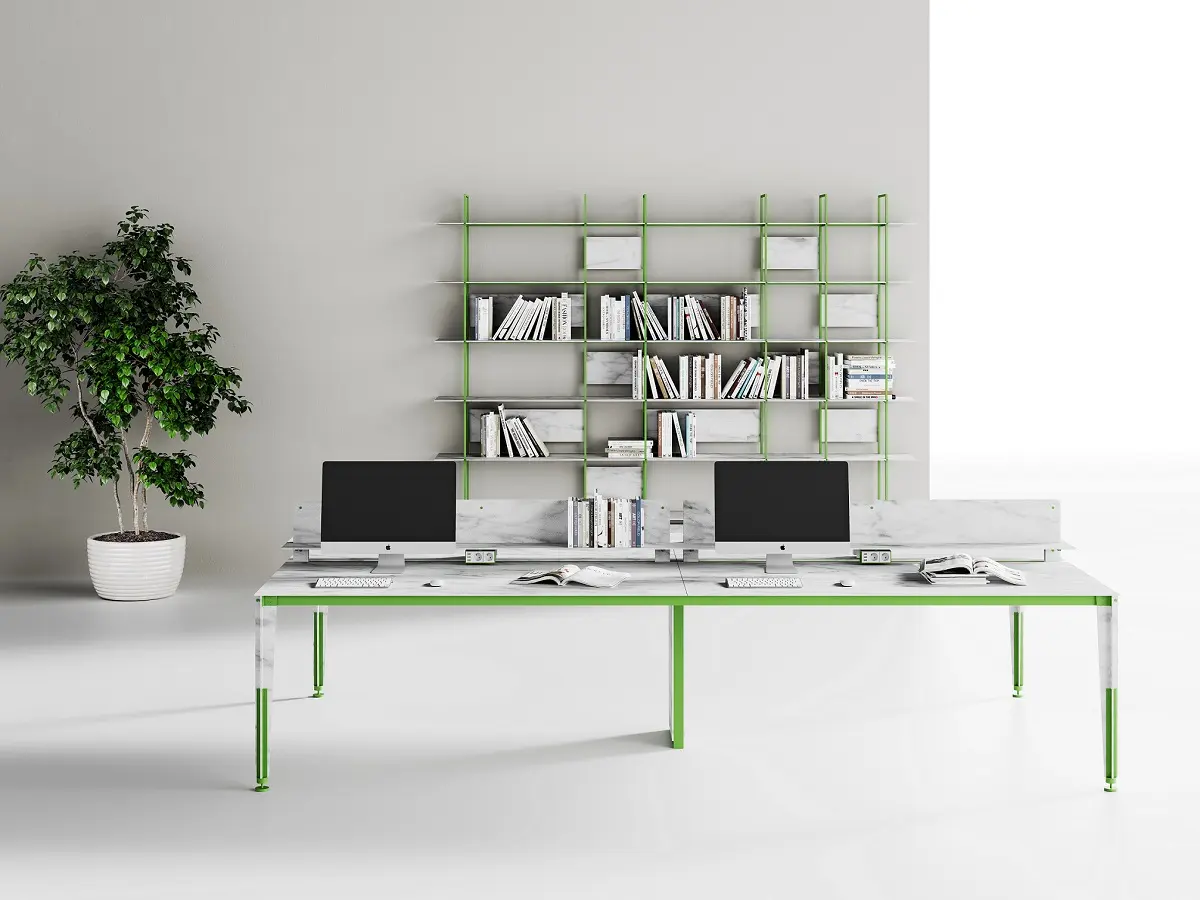 Gleb is the first office furniture system made from waste material derived from recycled fiberglass (wind turbines, ship hulls). #circulareconomy
Glass and carbon fiber reinforced plastic composites are increasingly used as structural materials in many industries such as transportation, construction, energy sector, sports and many others due to their lighter weight and corrosion resistance compared to metals.
Recycling composites and these products is a very demanding task and a complex challenge: unfortunately, even today most of them end their life cycle in landfills.
Thanks to the participation in the European project FiberEUse (coordinated by Prof. Marcello Colledani of Politecnico di Milano), CUF Milano has started a research process for the production of furniture made with waste glass fibers, in a perspective of circular economy.
This is how Gleb was born, designed in collaboration with Architect Matteo Origoni of Studio Origoni-Steiner: a series of furnishings made entirely of glebanite, the material resulting from the recovery of these scraps.
Gleb is a complete furniture system, made with 6 mm glebanite slabs, which are used both for the worktops and for the legs of the desks of the benches, and can be made in various finishes and colors, with veins similar to marble or granite.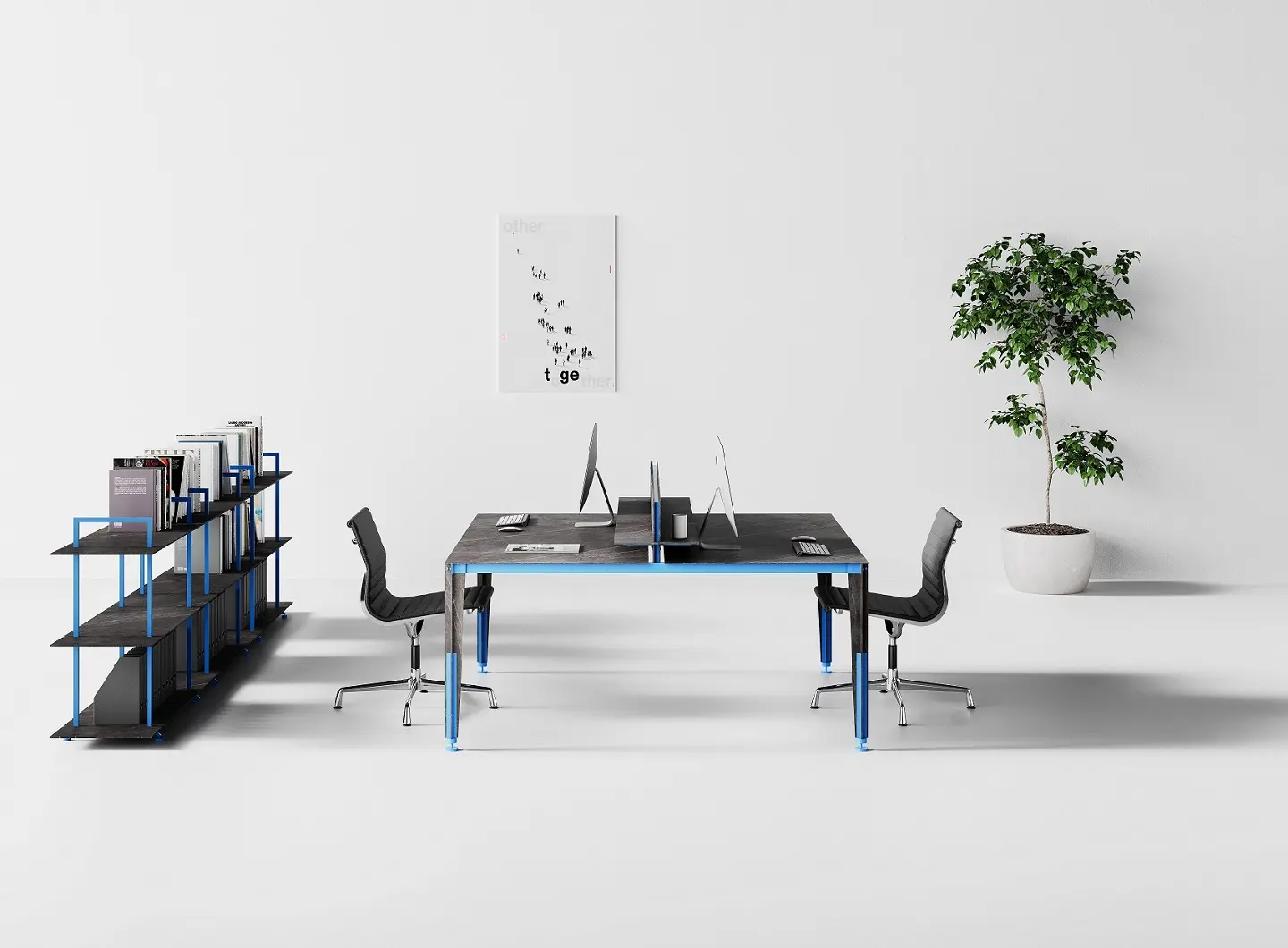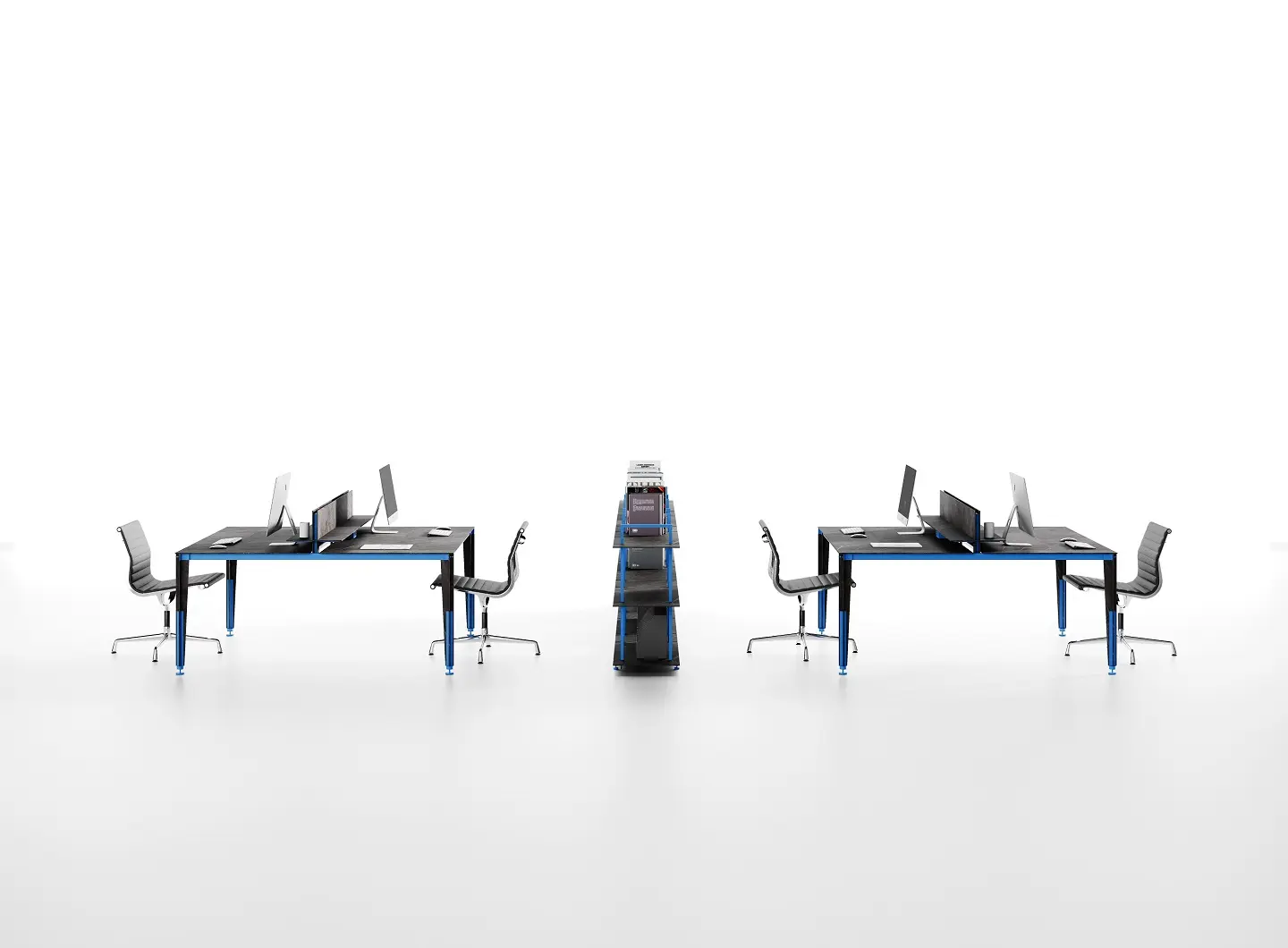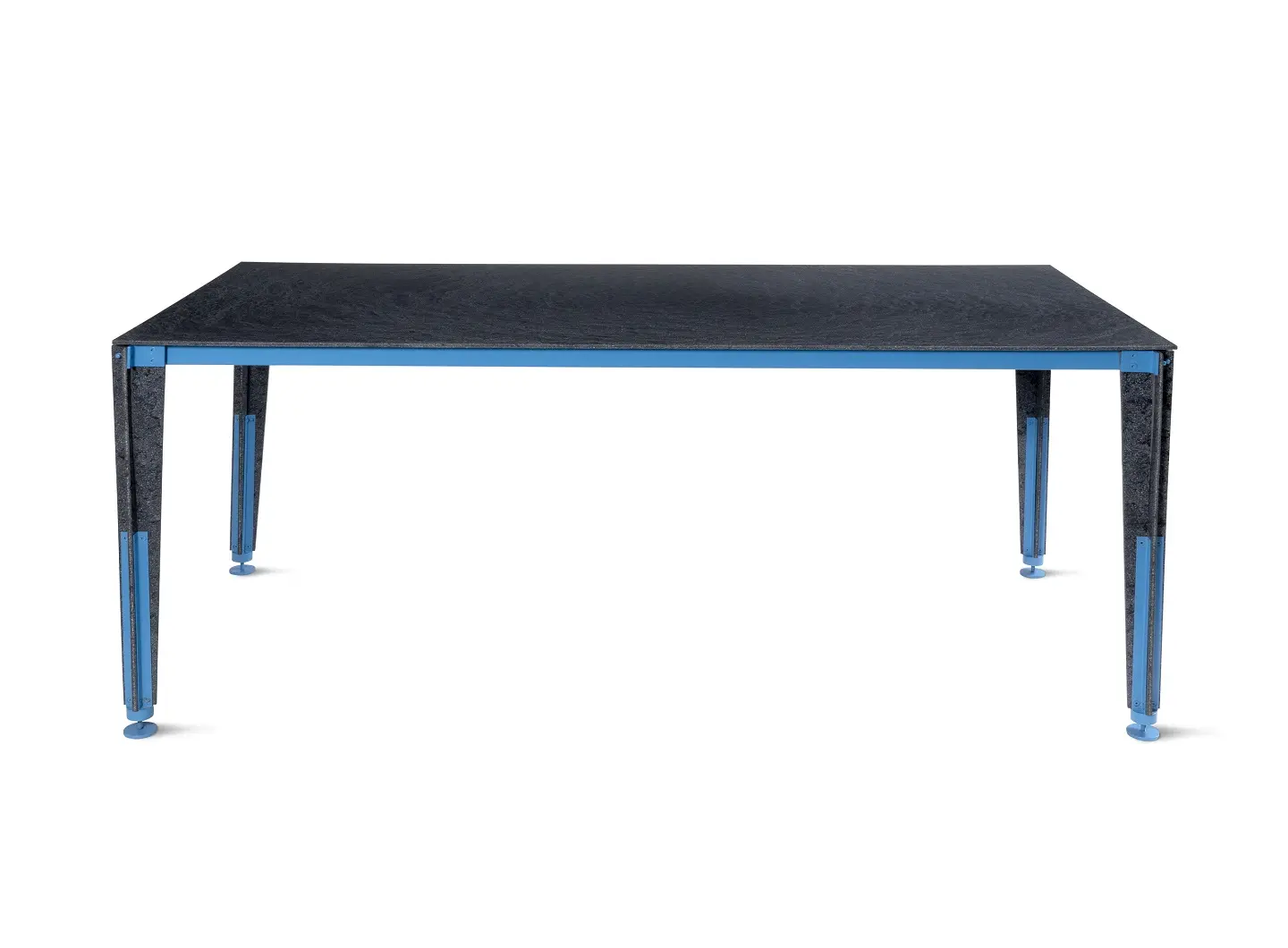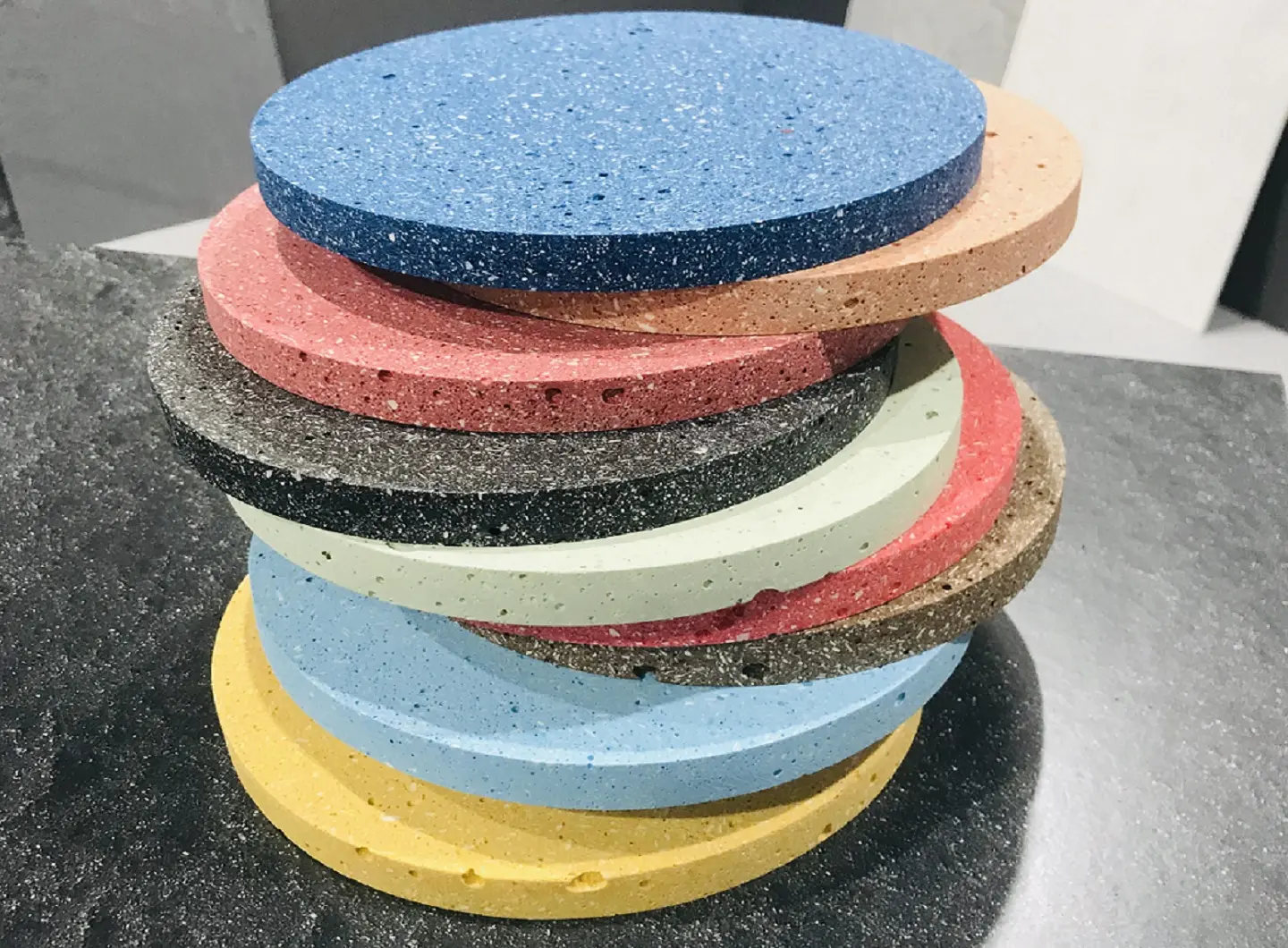 Glebanite is a material that not contains  VOC or formaldehyde and is not veneered or glued to other materials. It is very resistant to all common factors in the office an example light, scratches, stains, liquids, waterproof and easily machined for top access or grommet holes.
Designed by

Arch. Matteo Origoni - Studio Origoni Steiner

BRAND SELECTION
OUR PRODUCTS