Flavour
Flavour is a contemporary kitchen that can be interpreted in accordance with different styles, thanks to its wide range of doors and finishes. In this way, Flavour kitchens adapt their aesthetics to the home environment, taking on a classic or contemporary style.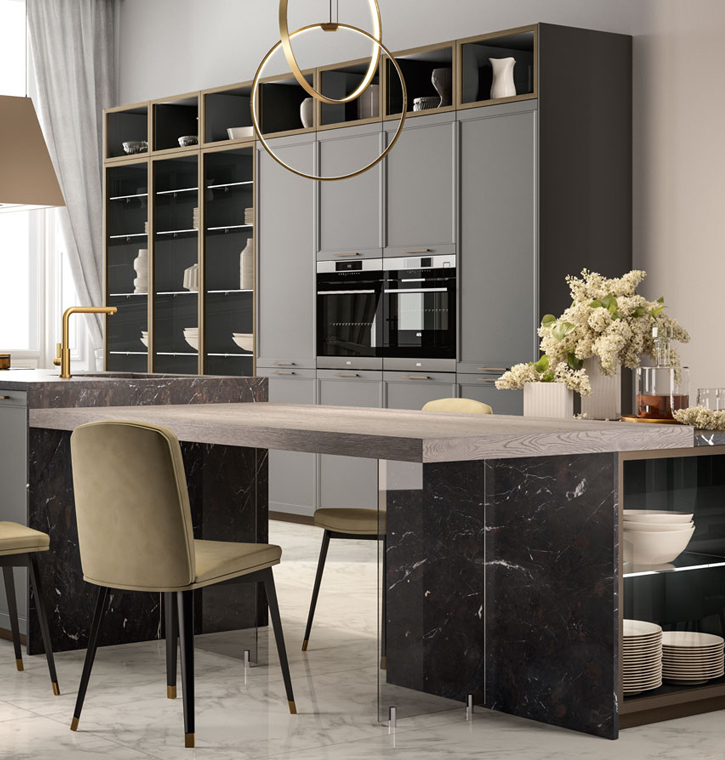 Product Overview
A green kitchen manufactured with the greatest respect for the environment and for the health.
Its doors and structures are GRENNGUARD GOLD certified. A timeless kithen combines the classic elegance with the modern forms.
Ergonomics and functional accessories are the added value which offers storage and advanced technology.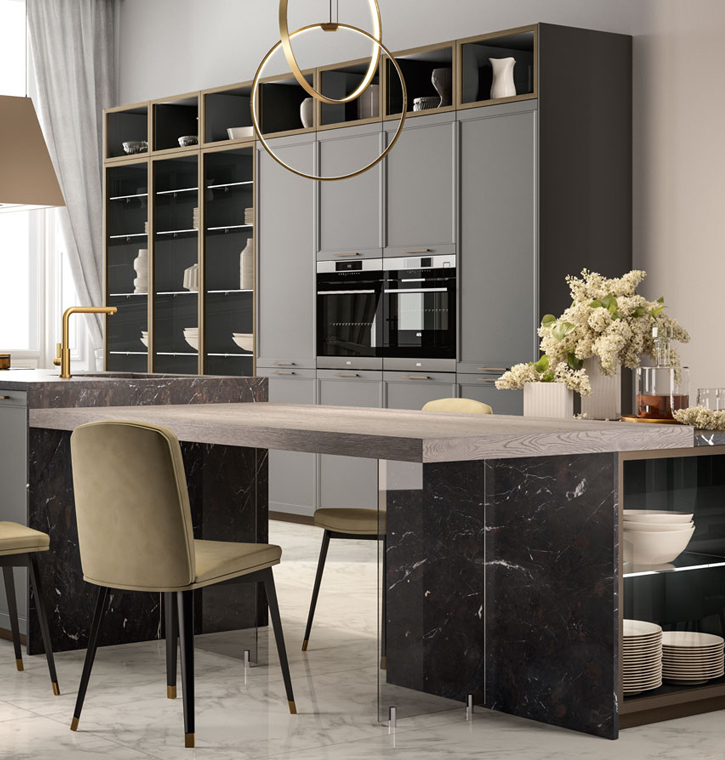 Designer
R&S Lube Industries
Materials
Aluminium, Laminate, Wood, Marble, Glass
Product sheet
Go to product sheet

Collection
Discover Flavour collection

Official website
Visit our website