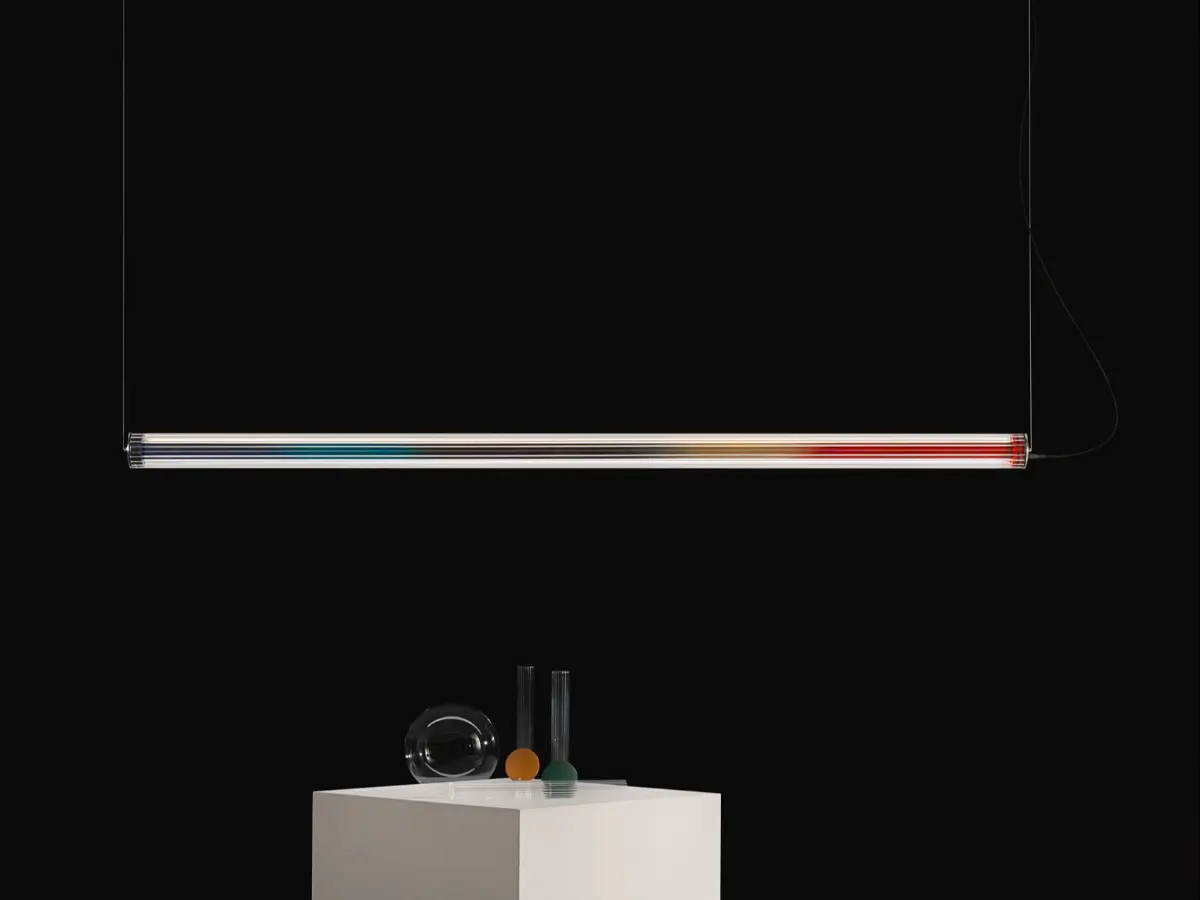 Vitreo Collection
The minimal design blends in a sublime light with a poetic expression
The shape of the glass cylinder, smooth on the outside, ribbed internally, returns an atmospheric rasterized light.
Designed by

Andcosta Team
Andcosta develops indoor and outdoor lighting objects for living, office, hospitality environments, customized and for special projects. CUSTOM and PRODUCTS are the business divisions where the company will make the most of its capabilities, combining technologically advanced products with a strong Made in Italy connotation. The team communicates with contemporary designers and architects from all over the world, with whom it interprets and develops large-scale custom-made projects. From design to logistics, the Andcosta team is always at the customer's side to best illuminate residential, professional, collective, hotel and showroom spaces. The analysis of materials, the technical solutions and the possibility of studying customized productions make Andcosta an authentic partner-manufacturer for high quality lighting solutions. Each creation represents a different story and is the result of collaboration with customers and designers, the sharing of always extraordinary professional challenges.
Andcosta is based near Venice, an area that loves design and culture, past and present, craftsmanship and beauty. The company Andcosta is a space for research and planning of lighting design. Rooted in the traditions of Italian design, it creates lighting objects that reflect functionality and timeless beauty in their style.
Andcosta was founded by Carlo Zerbaro in 2000 after his experience of more than twenty years as a designer in well-known international design firms. He is internationally recognised in the world of industrial design for his skills in photography and visual arts. Andcosta has rapidly grown from an Italian start-up to an established design brand with international reach.
"We have used local expertise to build a global business operating in many different countries."