Ens
Category: Tables and coffee tables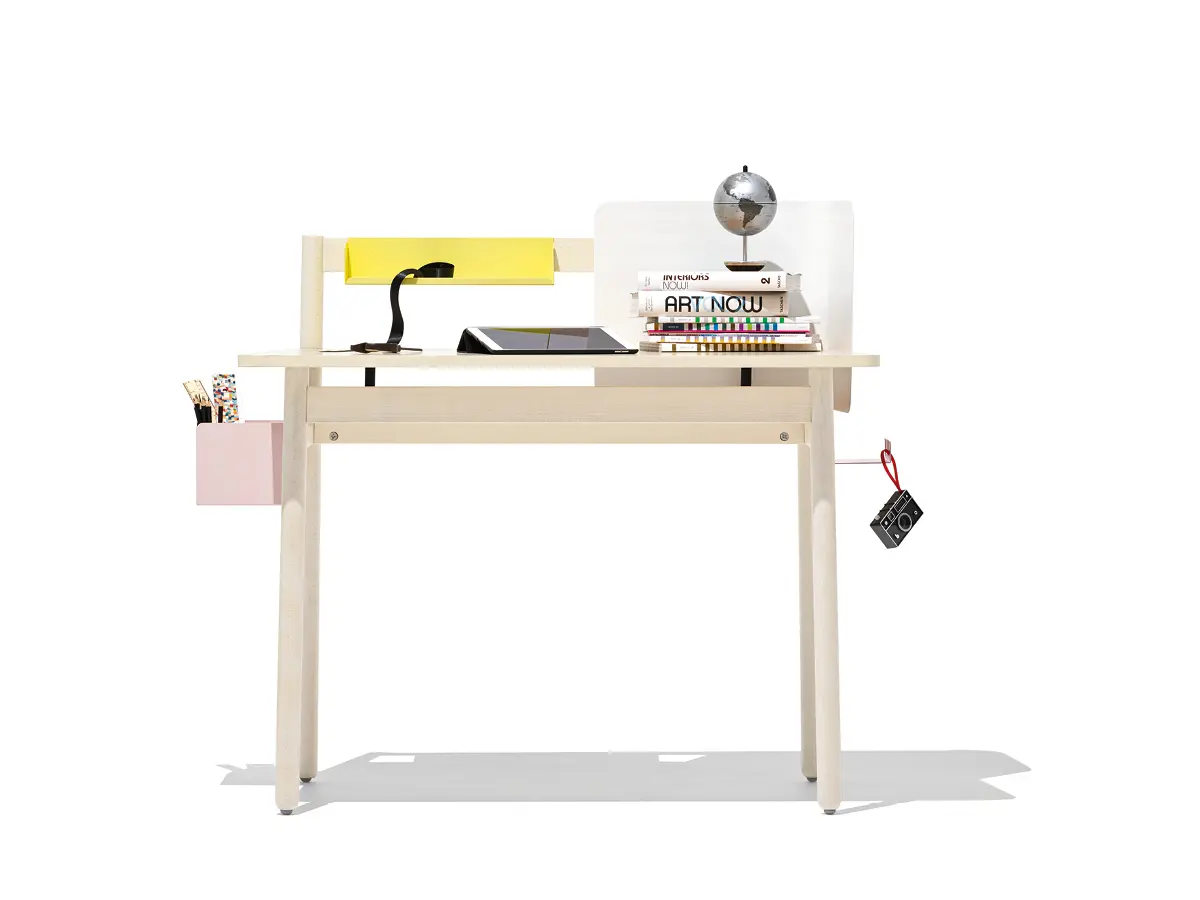 Writing desk or vanity table, it's up to you! Ens has a beechwood circular-section frame with a top in wood or melamine wood. You can decorate and personalise your desk with all the Ens accessories in coloured sheet metal.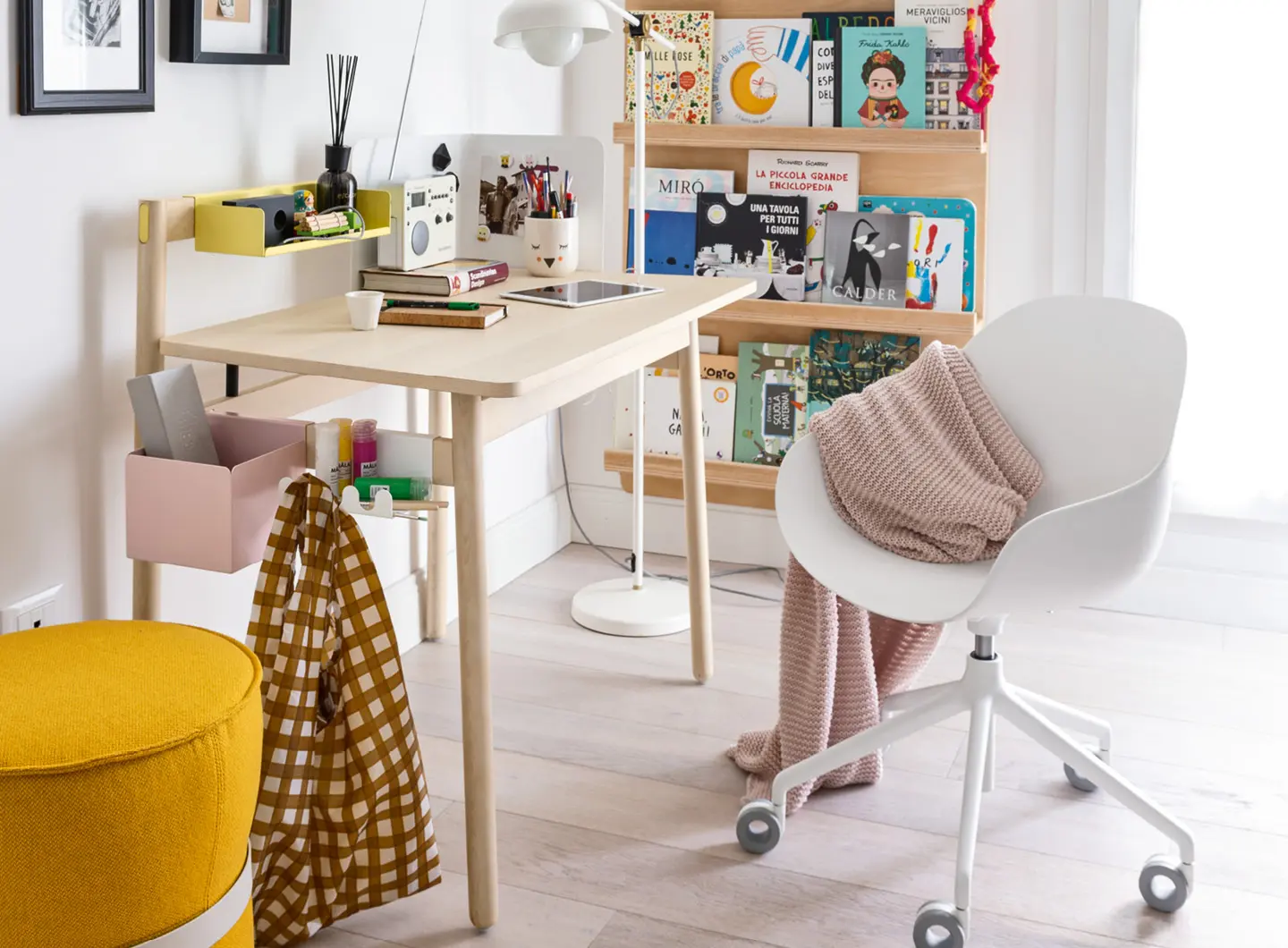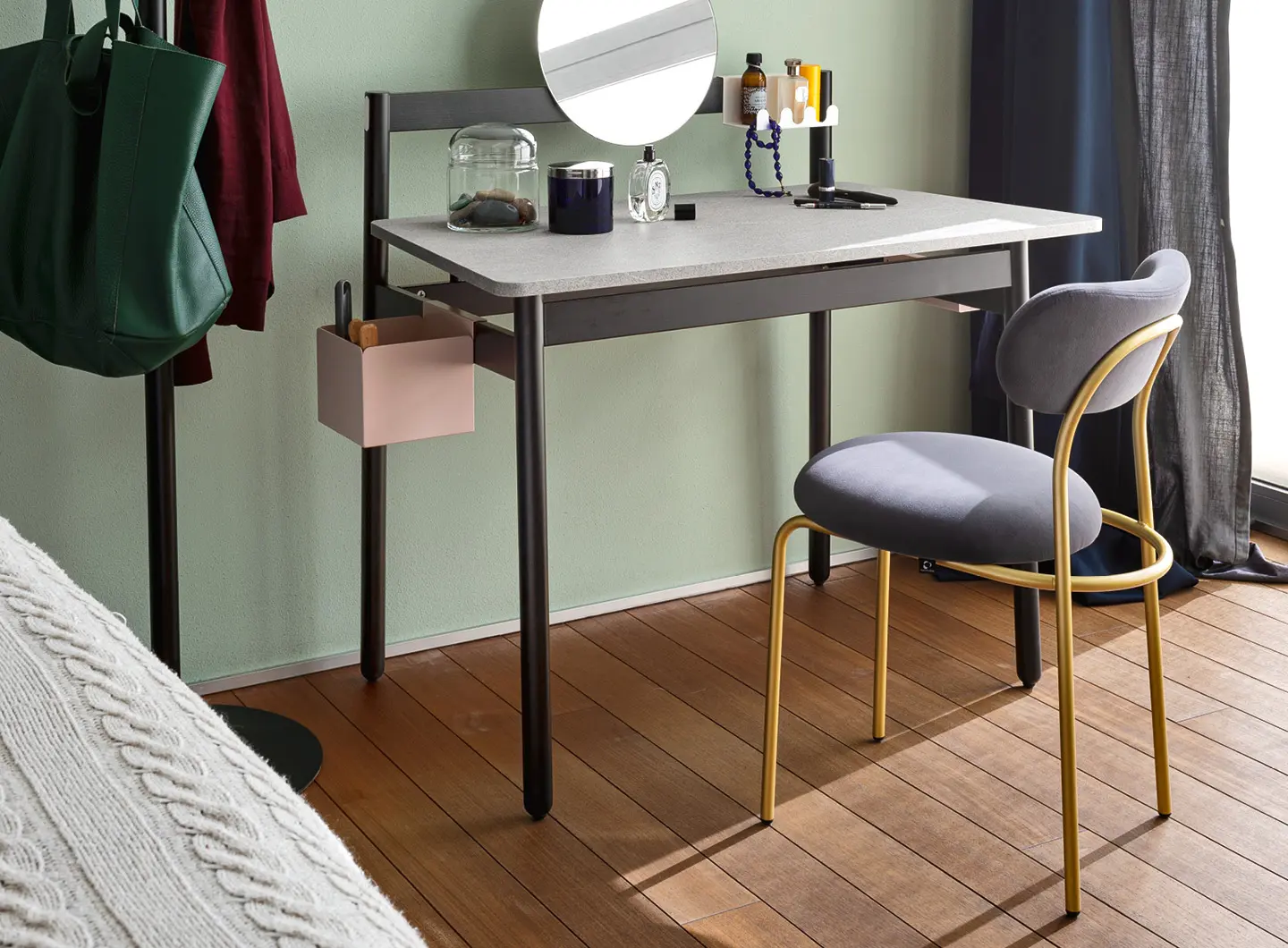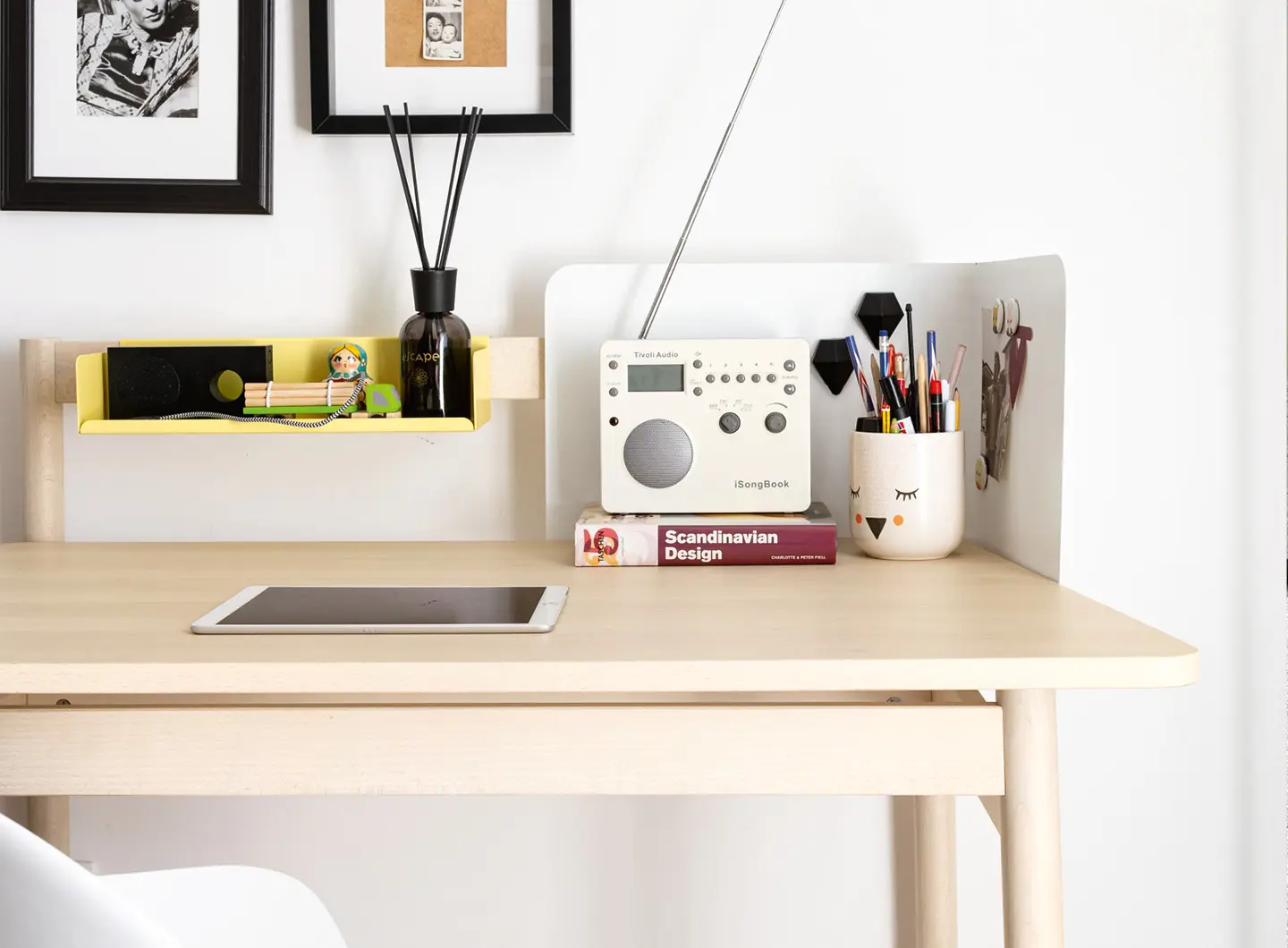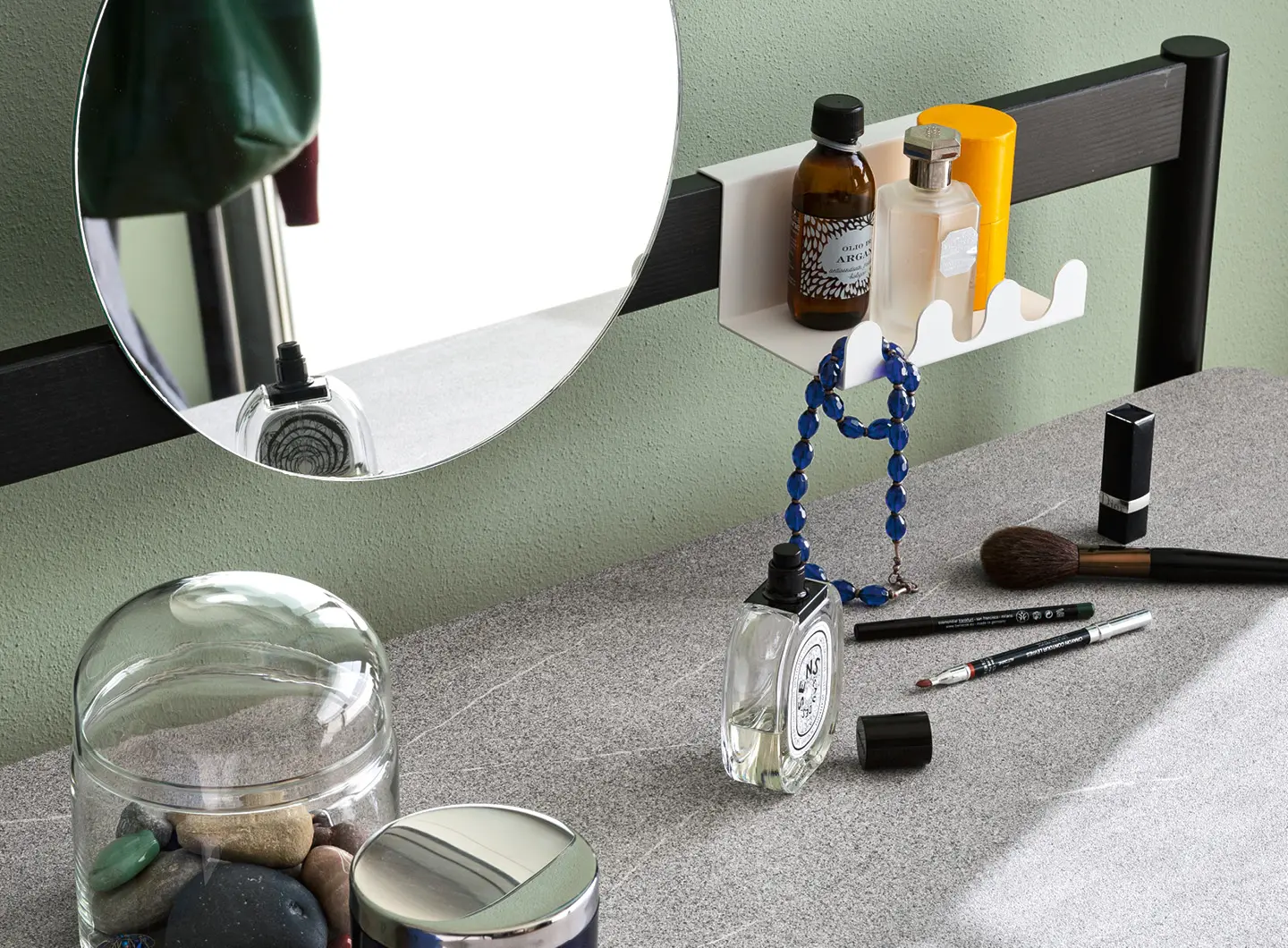 «We do not immediately promise you 100% green in everything, but certainly 100% commitment and transparency to make our contribution to a sustainable future.»
Calligaris Group and Connubia are determined to make a difference on the issue of sustainability. The Greenbow program aims to structure and organize corporate activities dedicated to this theme by acting on 2 fronts: on the Product, creating green furnishings, composed of natural and recycled materials and thinking about circularity, and on the Company system, for a sustainable approach to product development, production and distribution. The Greenbow sustainable agenda represents our precise and measurable commitment to preserving the planet for future generations, while respecting he principles of the UN 2030 agenda. Greenbow is based on the application of analytical indicators that allow the Group to define sustainability targets and measure their progress.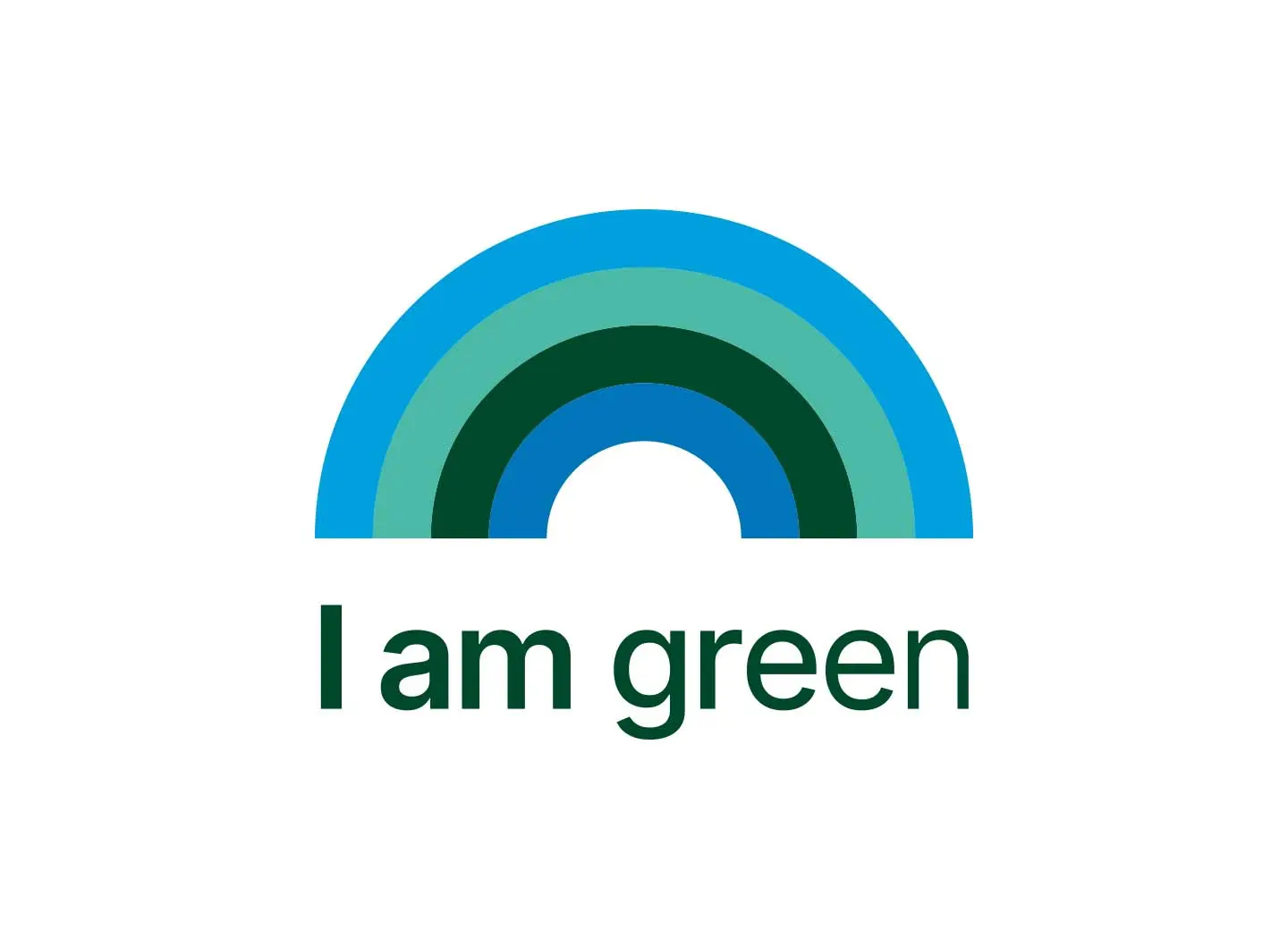 BRAND SELECTION
OUR PRODUCTS