CUBOLUCE CLASSIC BRITTO
Imaginative textures designed by this pop artist now adorn the Cuboluce, the iconic lamp designed in 1972 by Franco Bettonica and Mario Melocchi, generating a creative, colourful special edition that makes this great little object even more priceless.
Four themes, where elements of cubism, street art and pop art are combined, create a collection of four products to date: Cuboluce Britto people, Cuboluce Britto graphic, Cuboluce Britto black and Cuboluce Britto white.
Designed by

Franco Bettonica, Mario Melocchi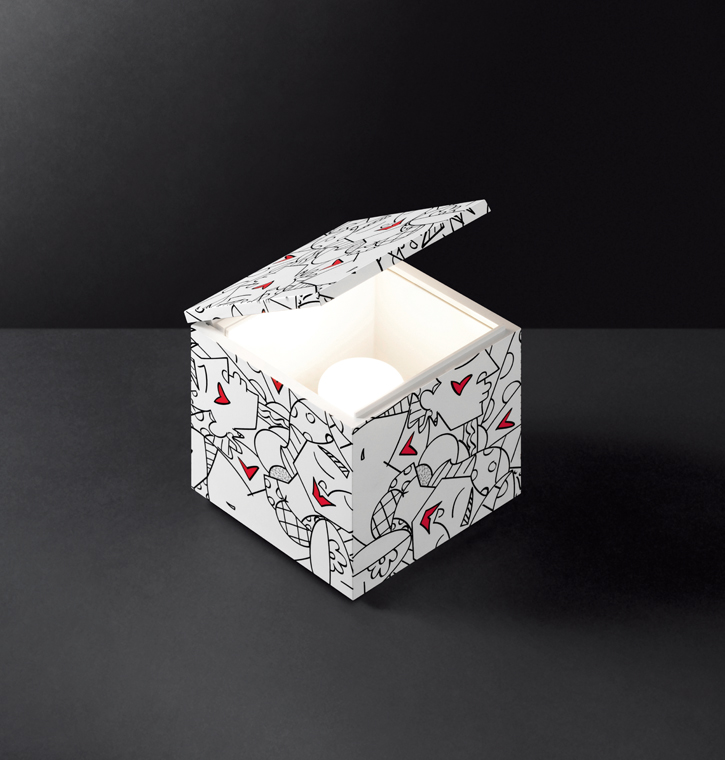 Product Overview
It is a beside lamp because it emits a concentrated light beam that can be directed by the reflector lid. When you open the lid, the light goes on, when you close it, it goes off.
The classic version has an E14 bulb attachment. On demand it is possible to order Cuboluce Britto both in the LED and wireless versions.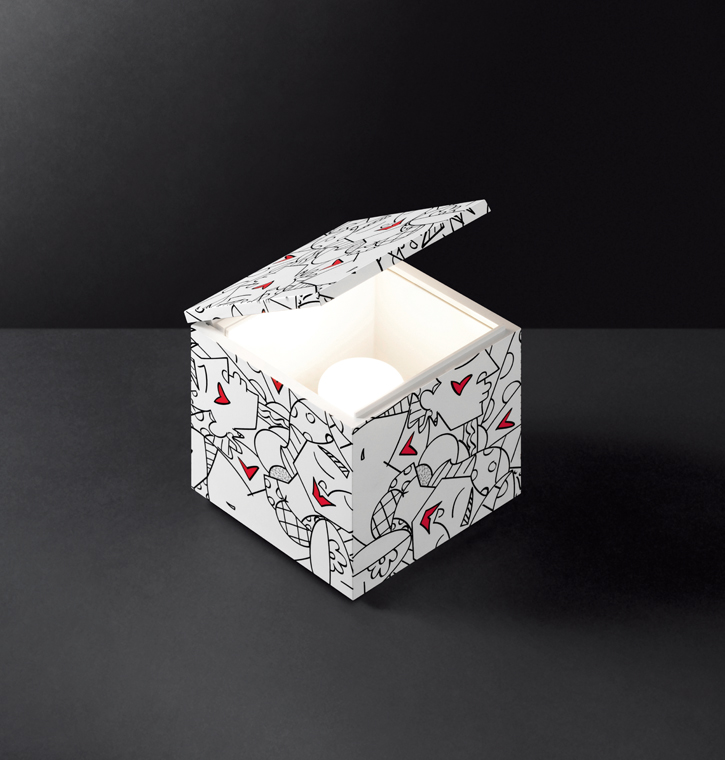 Product name
CUBOLUCE CLASSIC BRITTO
Designer
Franco Bettonica, Mario Melocchi
Features
da tavolo, LEDs, orientable
Product sheet
Cuboluce classic Britto

Collection
CINI&NILS Catalogue

Official website
CINI&NILS

Cuboluce Britto people is characterized by its four sides and cover adorned by five different playful patterns, expression of warmth and love, Cuboluce Britto graphic uses abstract compositions and vibrant colours, expression of joy and optimism, while the two monochromatic textures white and black add value to the interior and can also cohabit elegantly in combination with each other. 
BRAND SELECTION
OUR PRODUCTS