Williamsburg
Williamsburg is a workstation.
It is inspired by the lines of modern bridges where two solid structures support a slender horizontal surface in the middle. The element looks solid, but at the same time transmits a refreshing sense of lightness. Metaphorically, the product represents the link between the different spaces within the home with all the social interactions and sharing that take place around it.
Designed by

Garcia Cumini
 monolithic and compact product that combines structural strength and aesthetic lightness, it can be included in all Cesar kitchen models. With no bulk beneath the countertop, the structure encourages socialising and sharing, the perfect combination of table, snack counter and traditional kitchen island.
Williamsburg now conquers the outdoors too, offering a large surface for the preparation and sharing of food in the open air.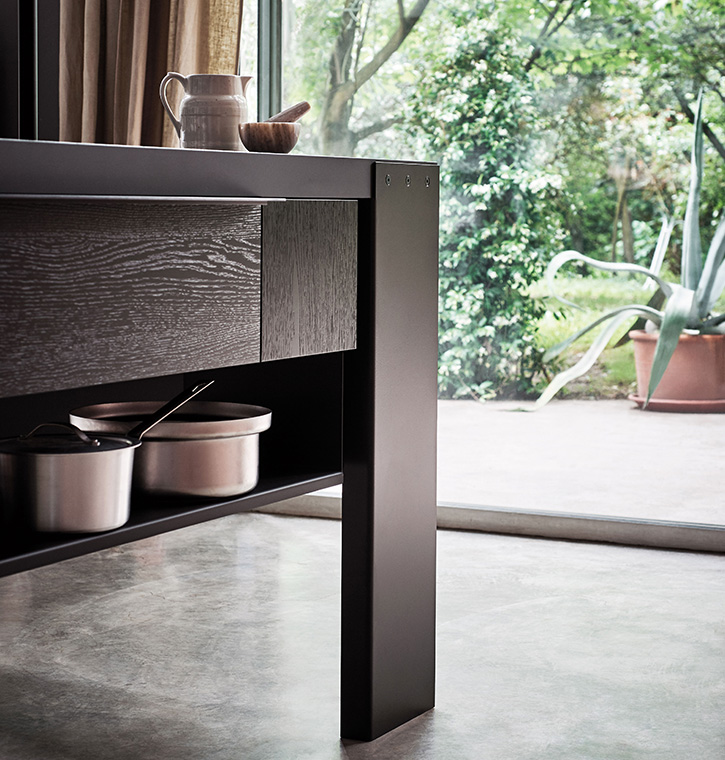 Product Overview
INDOOR
Williamsburg is a workstation: a functional counter made up of two lateral supports and a work surface under which convenient drawers, a dishwasher, a dustbin, shelves, and a box for concealing piping and wiring can be installed. All of the essential activities of cooking, preparing, and washing food can be performed on the surface. Free of encumbrances below the work top, the structure is a catalyst for social gatherings and festivities: the perfect fusion between a table, a snack surface, and the more traditional island.

OUTDOOR
Thanks to the collaboration between Cesar and Foster, Williamsburg is finished in AISI 316 steel to furnish homes' outdoor spaces. A work top that can be used to wash and prepare food and entertain guests. The surface area can be expanded thanks to the option of adding a ceramic or natural stone peninsula.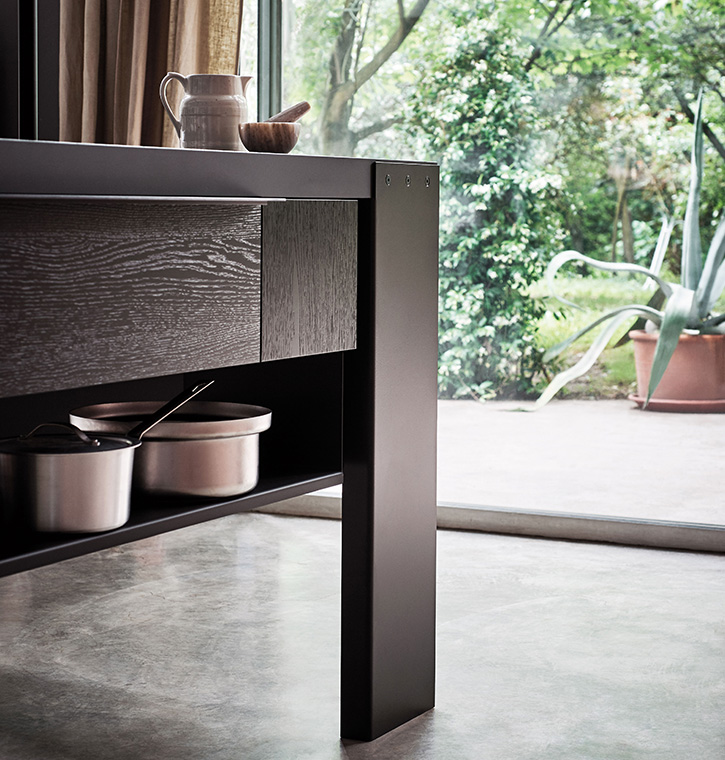 Product name
Williamsburg
Materials
Steel, Ceramic, Laminate, Marble
Collection
Williamsburg

Official website
cesar.it

BRAND SELECTION
OUR PRODUCTS