N_Elle
N_Elle is the made-over version of the Cesar's monolithic project consisting of sharp, clean-cut lines and a very lightweight appeal achieved thanks to 45° module edges.
The 2.2-cm thickness of the doors and the new line of the wall and tall units now make it easy to mix and match this model with the other Cesar systems to create distinctive, elegant arrangements that focus on comfortable living.
I look for the essentials in all things. By learning to be minimalist and selective, I have found new spaces in my life. Once all that is superfluous and ephemeral is removed, what remains are the essentials of life. These are destined to last and have a beauty that can be found only in truth and in the purest of emotions.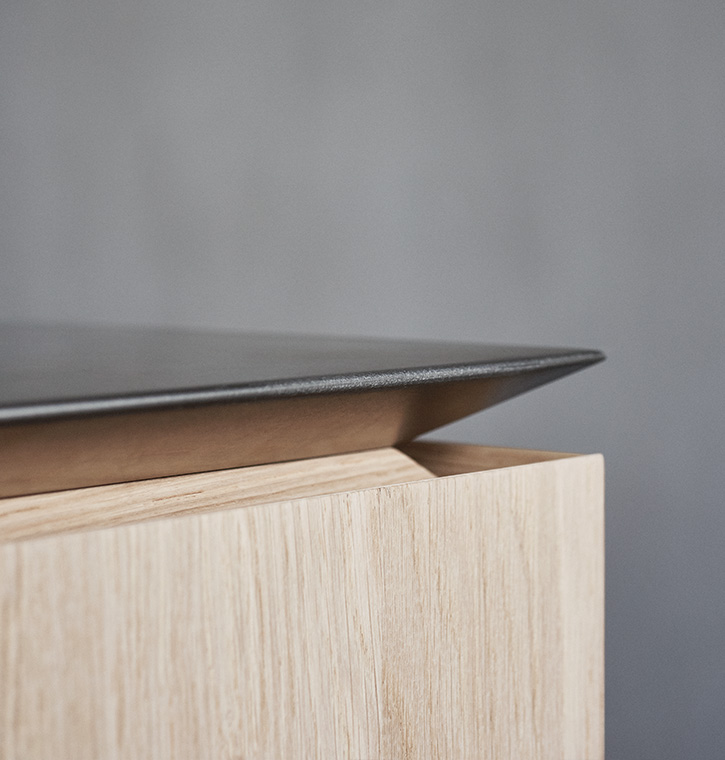 Product Overview
Sculpture
Large proportions, simple shapes, pure design, and elegant minimalism compete to make N_Elle an architectural work of art. It is an icon of unprecedented visual splendour.

Identity
Strong lines and a striking appearance make N_Elle the undisputed star of any space. It is favoured by those who are confident in their own choices and style.

Material
Everything is stripped back to allow the materials to shine: from marble to wood, from lacquer to Fenix laminate, the tactile and colour features emerge in all their glory.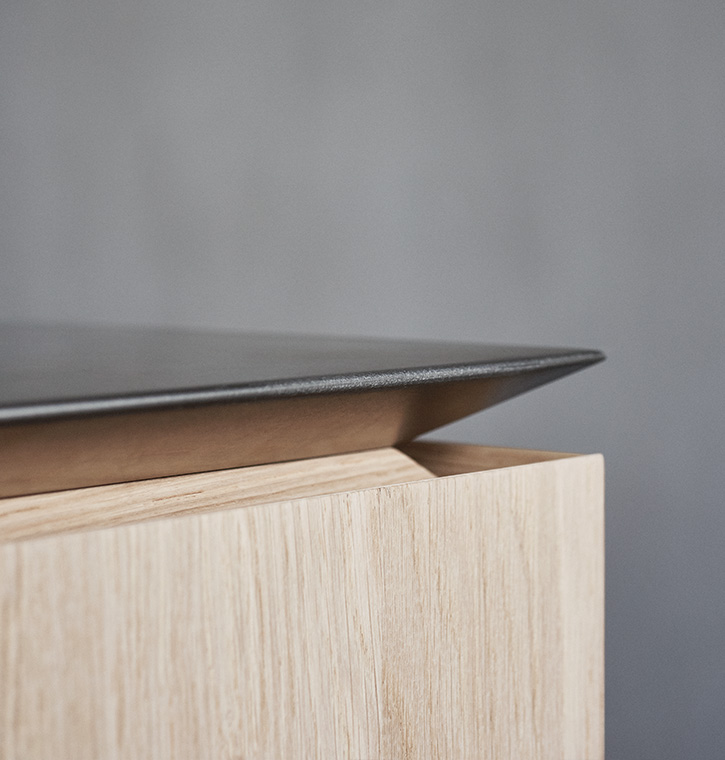 Materials
Steel, Laminate, Wood, Marble
Product sheet
N_Elle - Technical sheet

Collection
N_Elle

Official website
cesar.it

BRAND SELECTION
OUR PRODUCTS