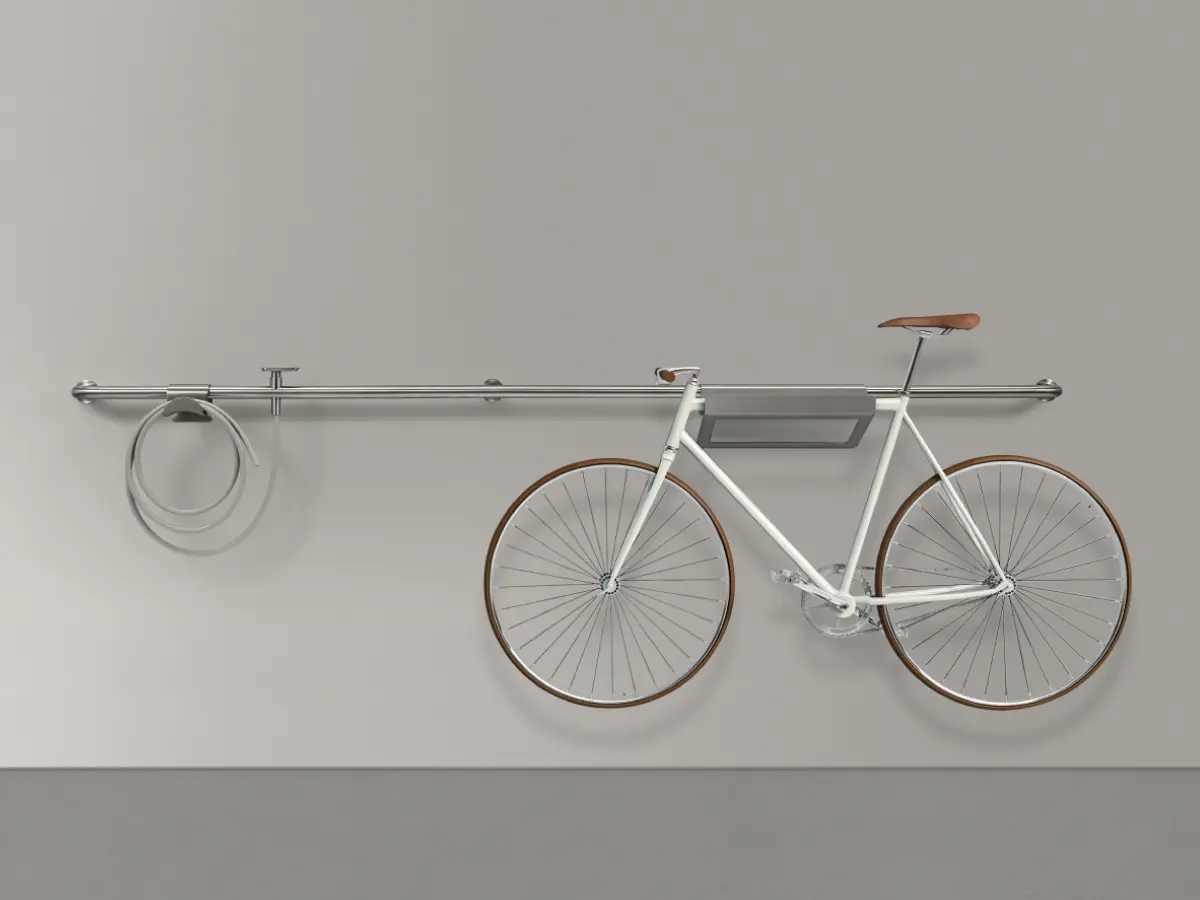 HOOK is an innovative tap system designed by Parisotto + Formenton and Natalino Malasorti.
HOOK is an innovative tap system, designed by Parisotto + Formenton and Natalino Malasorti and produced by CEADESIGN, expression of modularity and functionality. Inspired by the old water taps that ran outside the walls, HOOK is designed to ensure the use of water in every residential context.
The unique, functional and contemporary design allows it with extraordinary adaptability to perform multiple functions of space organization, thanks to modular support brackets that act as support elements.
Designed mainly for the outdoors, HOOK with its wall-mounted plumbing system and its wide choice of compositions, adapts to any project need by performing multiple functions: it acts as a support for hanging and organizing everyday objects, which need water: from gardening activities, to washing pets or sports equipment and can even be used as an outdoor shower. Furthermore, HOOK can be used for indoor environments, such as bathrooms to connect sink, bidet and shower and at the same time serve as a rail for towels and accessories also in the washing area of the kitchen.
The soft and ergonomic shape of the handle, design as a reminiscent of a smooth pebble, ensures optimum ease of use and a pleasant feel.
The multifunctionality, the compositional flexibility and the ease of installation make HOOK capable of fully responding to the needs of each project.
HOOK, as all CEA products, is made of AISI 316L stainless steel and is available in satin finish.
HOOK is one of the winners of the Archiproducts Design Awards 2021 in the Outdoor category, and has also been awarded the Special Mention for Sustainability, a recognition aimed at celebrating products that have distinguished themselves in terms of the use of recyclable and biodegradable materials, production techniques that reduce emissions hence with a minimum environmental impact throughout the entire life cycle of the product, from production to use by the end user.
BRAND SELECTION
OUR PRODUCTS