Castro Lighting
INTRODUCES
Metier Suspension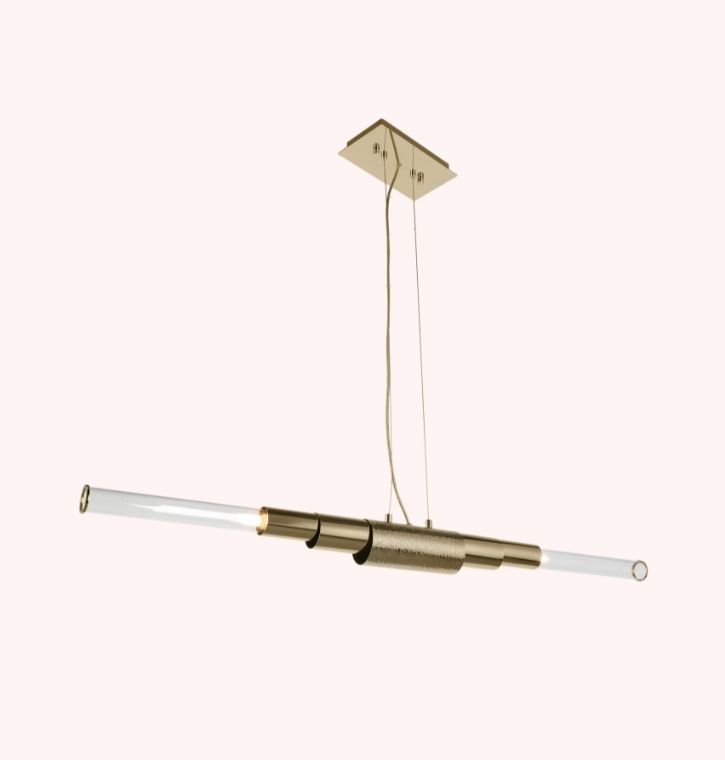 Product Overview
The overlapping of cylinders visually creates an intriguing design silhouette. Assembled with several brass tubes, the chandelier has an audacious angularity that's tempered by distinguished gold plated and hammered finishes coupled with the machined glass detailed at the tip.

Outstanding and advantageous features highlight a fusion of contemporary boldness and classy elegance, revealing a secret of lasting legacy in luxury lighting design. This masterpiece reflects a refined personality and can be the perfect fit for curated interiors that combine a diversity of styles. A cosmopolitan state of mind, it is recommended for grand interior spaces, such as hotel lobbies or spacious living rooms, complementing the refinement of the interior with the ground-breaking lighting design.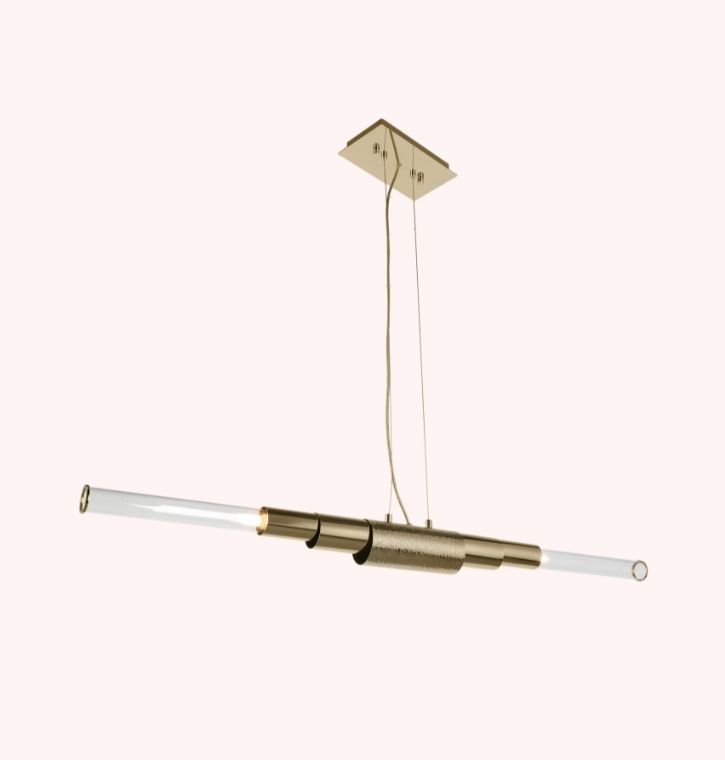 Product name
Metier Suspension
Features
height-adjustable, hand-made, adjustable
Dimensions
Height: 115 cm | 45 in
Diameter: 8 cm | 3 in
Product sheet
Technical Sheet

Collection
Metier Collection

Official website
Metier Suspension

Metier Suspension is versatile as you can adjust and embrace interior spaces with its expansiveness. This lighting fixture is extremely energetic, enthusiastic, and refined. Selected high-quality materials, top finishes, "strict design rules" define this lighting design as a breakthrough, involving many carefully arranged elements. A juxtaposition of several subtle brass tubes creates a proud shape, completing the handmade suspension with premium glass.
BRAND SELECTION
OUR PRODUCTS