CARPANESE HOME ITALIA
INTRODUCES
Gaston Armchair
Armchair characterized by a bronzed metal frame as structure that gives a Modern and Contemporary feeling to the armchair.
A soft backrest perfectly shaped enhances the comfort to create an unique piece, making it more stylish and perfect for every occasion.
On the back there are two curved support backrest in different color that hugs you.
The upholstery is in Econabuk cod. 9135 cat. D Creme color combined with Econabuk cod. 9133 cat. D Pumpkin color.
Other fabrics and leathers available.
Identity is the latest and greatest collection, created to set a new high standard for luxury modern style. Careful selection and mix of exotic materials, with modern lines with the sole purpose to make every item a true piece of art.
This set a new important line for CARPANESE HOME ITALIA, more modern and contemporary, where we focus more on each single product, creating iconic items that can be mixed but also stand perfectly alone.
Every piece is an icon on its own, designed to amaze and be the main protagonist for your home, while being perfectly in line and mixable with all the other products.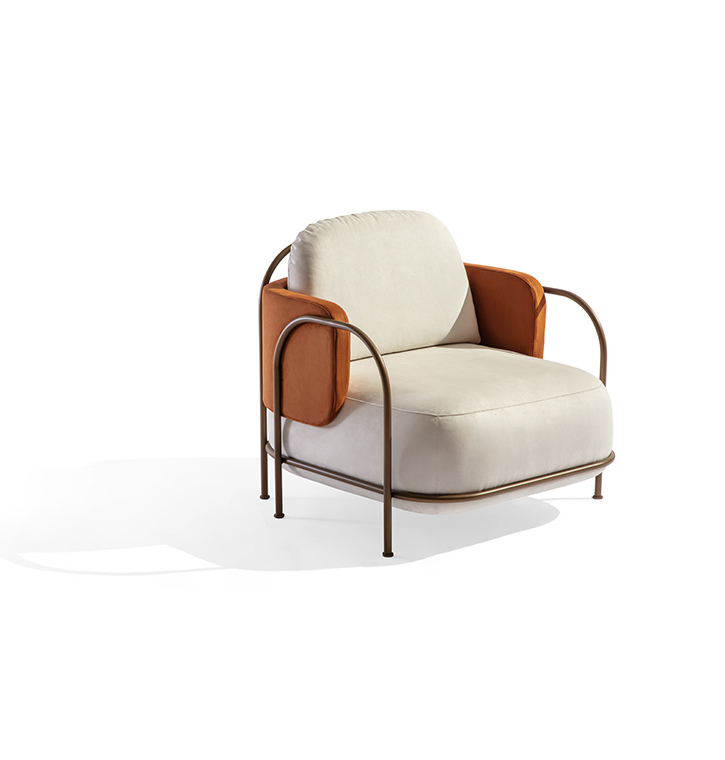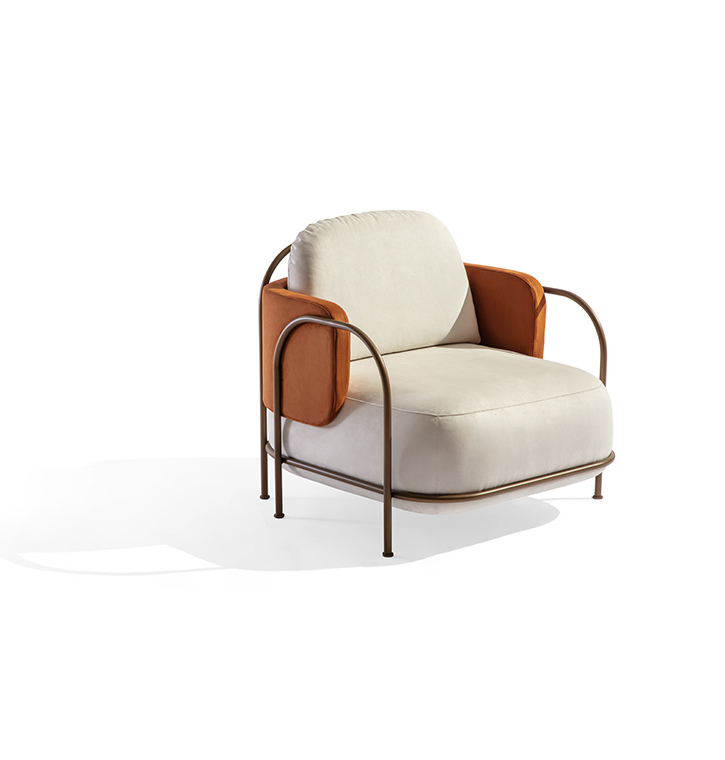 Product name
Gaston Armchair
Designer
Carpanese Home Italia
Product sheet
Gaston Armchair

Collection
Identity Collection

Official website
https://www.carpanesehome.com/

BRAND SELECTION
OUR PRODUCTS