CARPANESE HOME ITALIA
INTRODUCES
Aida 220 Bookshelf
Precious bookshelf that is more than a piece of furniture that serves you, it is a true piece of art.
Realized only with the best materials, it is perfect for every luxury environment from the most contemporary to the classic.
The structure is in metal, in gold Champagne satin finish and is both functional and aesthetic, creating a lightness feeling between the shelves.
The shelves itself are realized in beautiful wood Walnut Canaletto veneer that makes it almost like a jewel for your house.
Wooden finishing is cod. 66 Glossy Coffee Walnut Canaletto (100% Gloss).
Marble modules are realized in using the most precious materials, in this particular case: Calacatta Gold, Rosso Lepanto and Verde Alpi.
Other finishings available.
Other marbles available.
Other dimensions available.
Identity is the latest and greatest collection, created to set a new high standard for luxury modern style. Careful selection and mix of exotic materials, with modern lines with the sole purpose to make every item a true piece of art.
This set a new important line for CARPANESE HOME ITALIA, more modern and contemporary, where we focus more on each single product, creating iconic items that can be mixed but also stand perfectly alone.
Every piece is an icon on its own, designed to amaze and be the main protagonist for your home, while being perfectly in line and mixable with all the other products.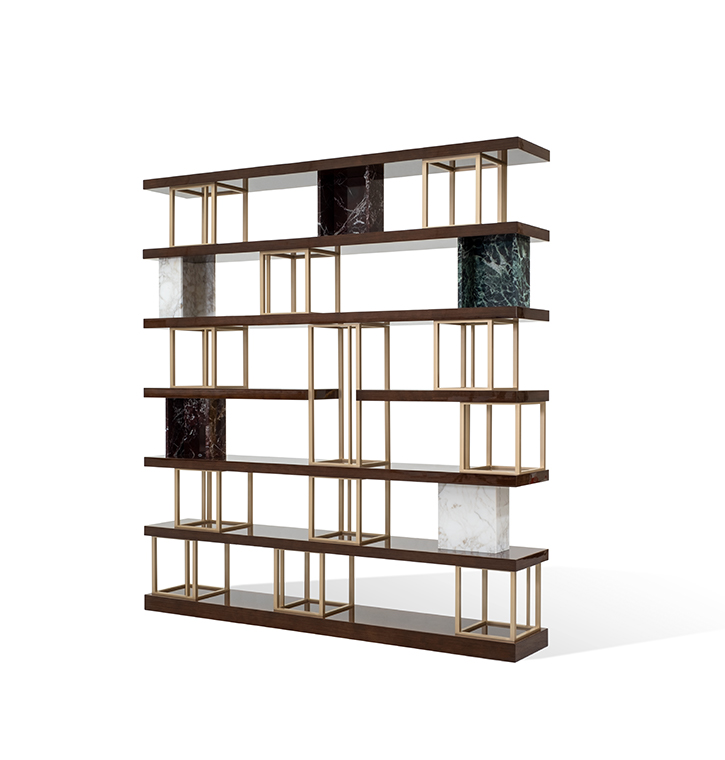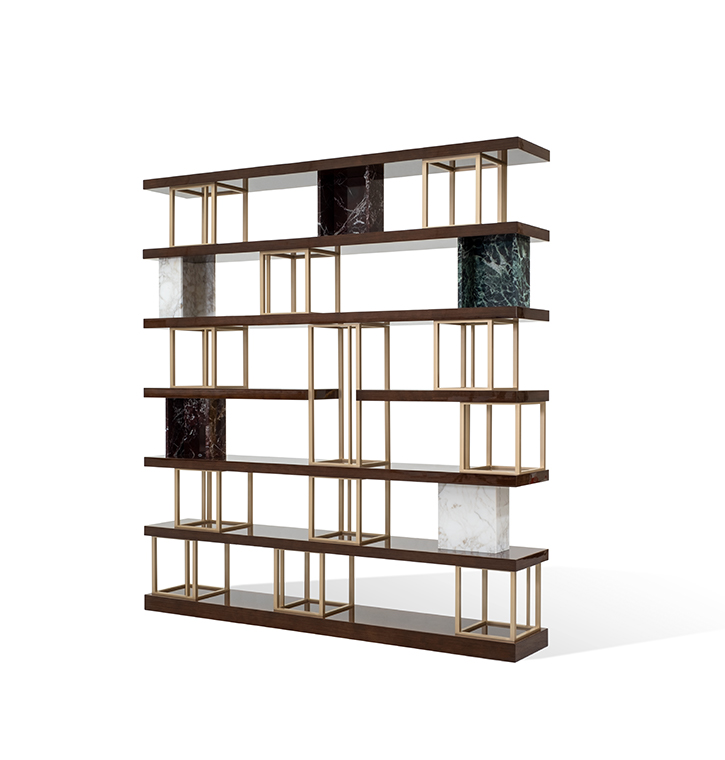 Product name
Aida 220 Bookshelf
Designer
Carpanese Home Italia
Materials
Steel, Wood, Marble
Product sheet
Aida 220 Bookshelf

Collection
Identity Collection

Official website
https://www.carpanesehome.com/

BRAND SELECTION
OUR PRODUCTS