Shape Chair
A timeless classic, the chair upholstered in hide leather with an airy look and strong character, capable of fitting in any environment, from living room to office spaces. Available in two versions: Shape chair with or without arms. The quality of shapes is enriched by quality of materials.
Hide leather chair extremely comfortable with timeless charm, capable of fitting in any environment, from the living room to the office spaces. 
With or without armrests. 
Not padded, elegant, smart, comfortable. Ergonomic handle for comfortable grip and easy movements. Resistant and does not warp over time .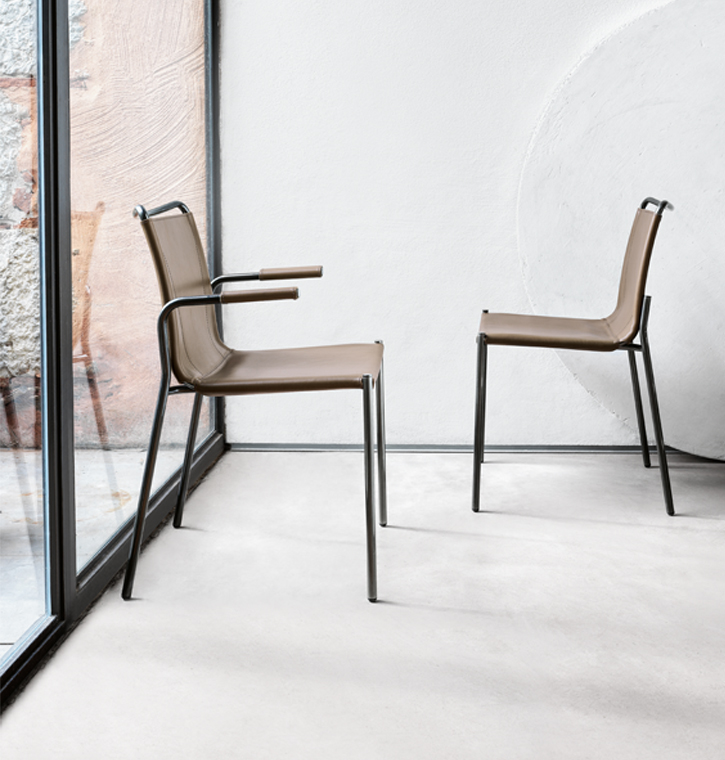 Product Overview
Chair with lacquered metal structure composed of 3 parts (seat with front legs, rear legs, back handle).
The structure with metal sheet seat is padded with polyurethane foam sheet, upholstered and covered with hide leather.
The cover in hide leather wraps the structure that is tied in the back of the seat with tie rods.
The version with armrests has two leather decorations at the ends of the armrests, for more comfort.
Each leg is equipped with a metal pawl on top and a semi-spherical rubber at the base.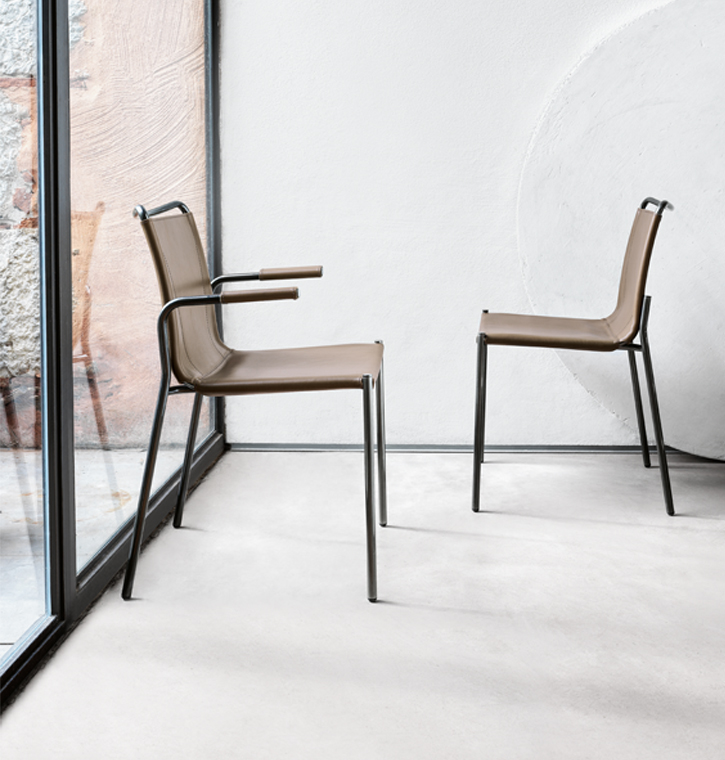 Designer
R&D Bontempi Casa
Product sheet
SHAPE CHAIR

Collection
COLLECTION SHAPE CHAIR

Official website
VISIT THE SITE BONTEMPI CASA

BRAND SELECTION
OUR PRODUCTS