Drop Chair
Folds on the back make it a masterpiece of tailor-making, you have a feel like a hug when you are sitting on the Drop chair. The four options available for frame make Drop chair adaptable to any environment. Absolute comfort in an indisputable design.
A masterpiece of tailoring and ergonomics. 4 types of base (wood, metal conic and spider base, swivel die-cast aluminium) adaptable to any environment.
Belt seat and mould foamed at different densities that define a wrapping seat in the lumbar area and soft in the dorsal area. Low back but high comfort and elliptical frame with taper. The  wooden structure gives an image more lounge.
Designed by

Pocci & Dondoli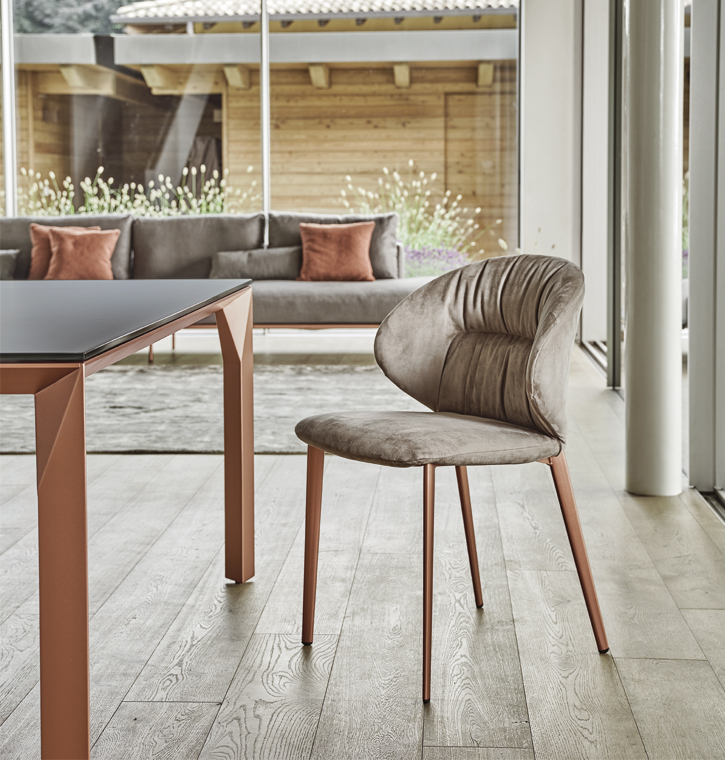 Product Overview
The enveloping shape of the shell invites us to its soft back. The ergonomics of the backrest allows a relaxed but balanced posture, and the supported seat makes it natural to lean your arms.
The internal structure of the shell is composed of a metal frame with elastic belts on the seat. The shape is the result of the injection moulded polyurethane foam. The backrest is enriched with a generous layer of resin that, in addition to ensure a superior comfort, allows the natural softness of the drape.
Under the seat there is a shallow to thin the section and to hide the structural part of the frames. The frames are available in 4 types: classic frame of four conical metal legs, metal frame with a "spider" structure, swivel base in die-cast aluminium and an elaborate structure in solid ash wood hand assembled.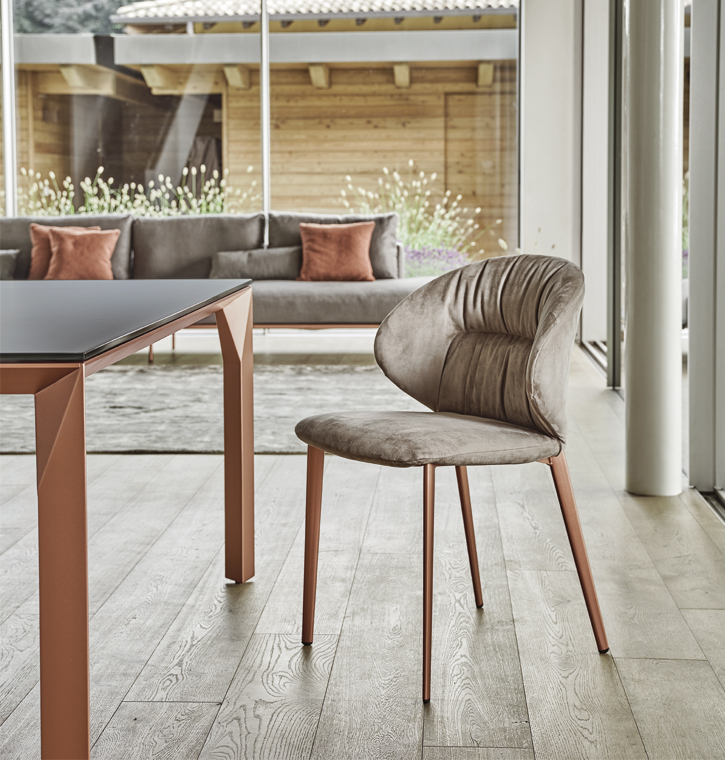 Materials
Steel, Cotton, Eco-leather, Wool, Leather, Poliestere, Polypropylene, Velvet
Product sheet
DROP CHAIR

Collection
COLLECTION DROP CHAIR

Official website
VISIT THE SITE BONTEMPI CASA

BRAND SELECTION
OUR PRODUCTS