Lovy armchair
The Lovy armchair is characterised by its unquestionably seductive touch.
Lovy armchair has a semi-oval shape, which invites conversation and creates movement from a visual point of view. The vast success that this model has enjoyed has inspired Bonaldo to introduce a complete Lovy collection, thus making it possible to create perfectly coordinated environments with the same original style connotations: Lovy hi (sofa with straight, high backrest), Lovy low (sofa with straight, low backrest) and Lovy ego (quilted sofa).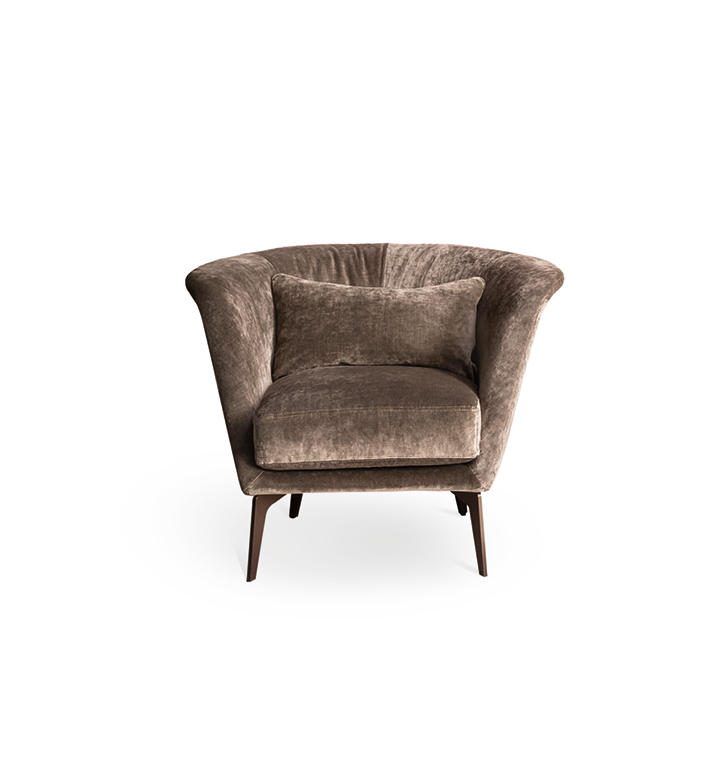 Product Overview
The body of Lovy armchair is upholstered in removable fabric; the metal base is available in numerous colours and finishes. Lovy armchair is available in two versions: with low backrest, (Lovy armchair low) and with high backrest, which recalls the silhouette of the typical 18th century upholstered armchair (Lovy armchair bergère). A round pouf can be combined with it to ensure even more comfort.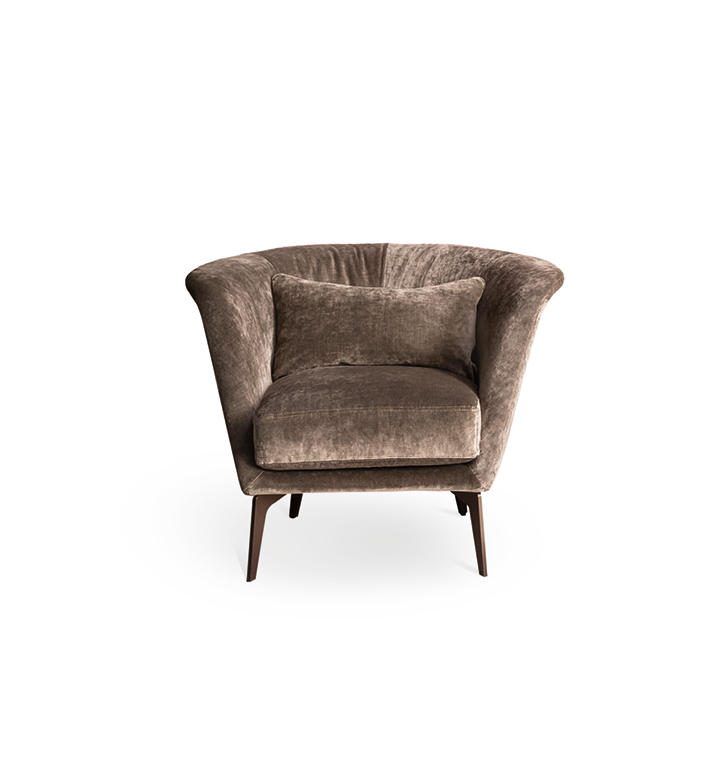 Product name
Lovy armchair
Product sheet
Bonaldo_Lovy armchair technical sheet

Collection
Bonaldo_Lovy armchair

Official website
Discover Bonaldo

BRAND SELECTION
OUR PRODUCTS