Cross Table
A reassuring design object packed with style. The shape of the base and structure catches the eye, while the materials take center stage, with all the various elements coming together in harmony.
Cross Table: an elegant choice with plenty of expressive weight.
A wooden base in the shape of a cross, a sleek central support in metal or glass and, above, the table top: Cross Table elegantly combines its simple component parts, creating an end results which delivers plenty of scenic impact.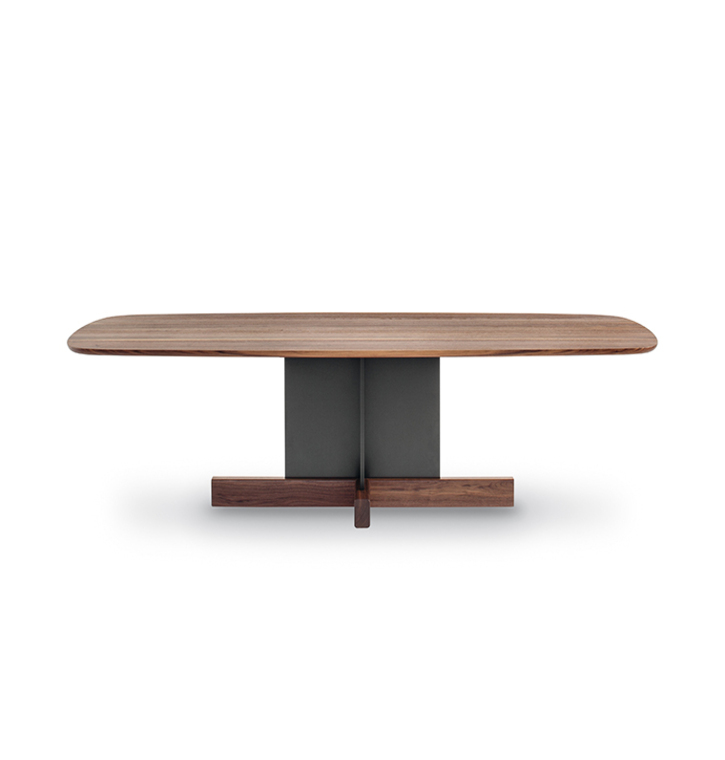 Product Overview
The top of Cross Table rests only on a thin structure, but it is the wooden base in the shape of a cross that gives the table its solidity and structural force. The top is available in wood, ceramic or marble. A wide range of variants also for the finishes of the base, including the elegant pearl gold and platinum shades. It is possible to choose among three different wood variants for the lower cross. Cross Table is available in rectangular with rounded corners in different sizes.
In the Cross Table Glass version, the base is in transparent glass.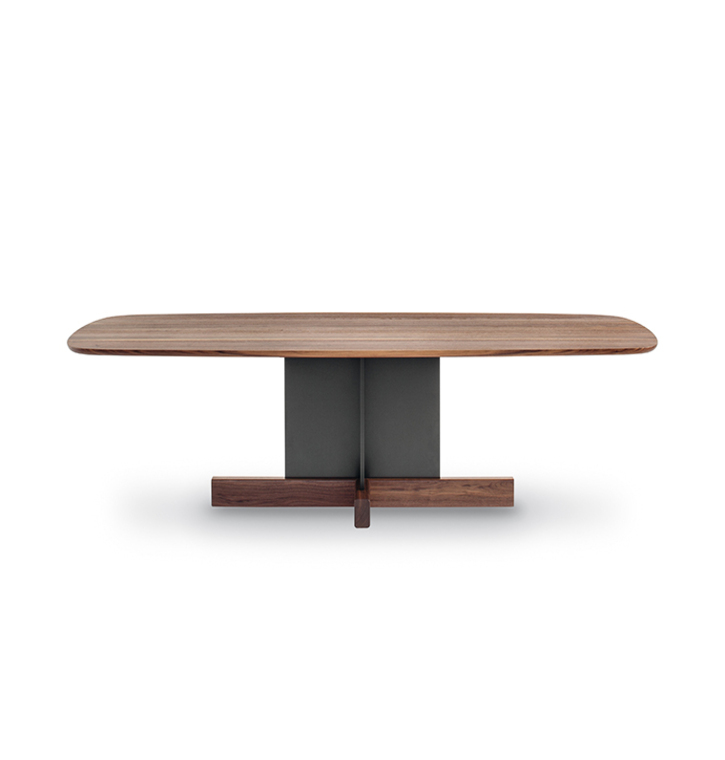 Product sheet
Bonaldo_ Cross Table technical sheet

Collection
Bonaldo_ Cross Table

Official website
Discover Bonaldo

BRAND SELECTION
OUR PRODUCTS