Olimpia
A game of harmonious and hypnotic balance.
A game of harmonious and hypnotic balance: Olimpia is a prestigious ceiling lamp with character, which lends sculptural elegance to the ambience of which it is a refined protagonist. Its polished gold circles rotate with rational asymmetry around the central rod: the proportions and forces, studied to the smallest detail, are designed to draw an ever-changing play of harmonious shadows and intelligent light. Placed above a table, it will be the synthetic centre of gravity of the Black Tie style.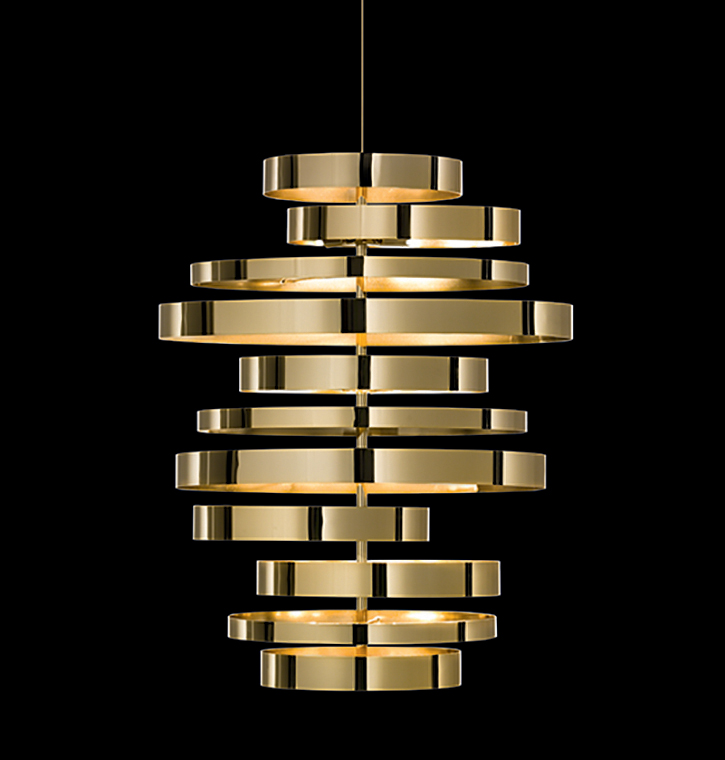 Product Overview
Suspension lamp for downward and diffused lighting. Different sizes and not concentric circles, having a common center, in stainless steel, available in gold or dark bronze matt galvanic finishing.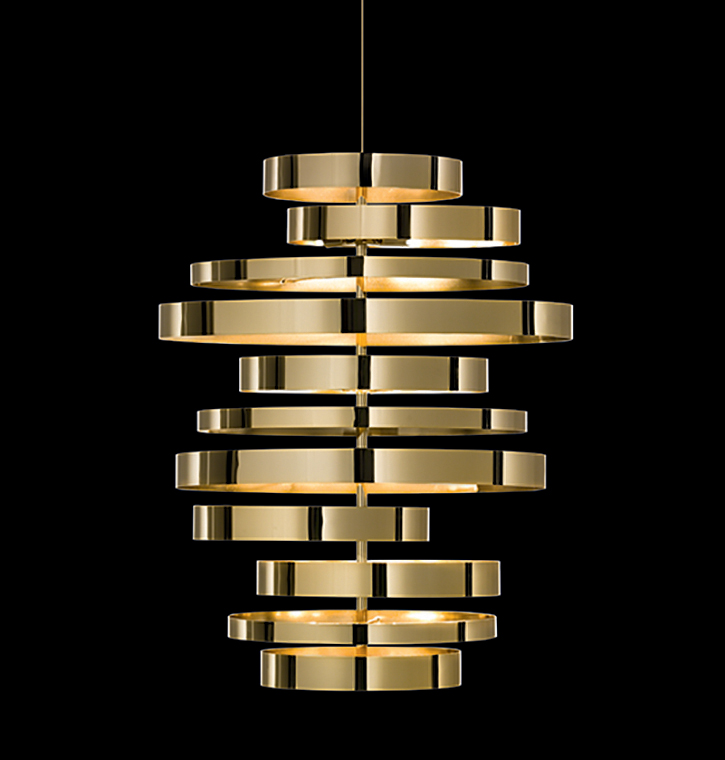 BRAND SELECTION
OUR PRODUCTS