Bel Mondo by Bellotti Ezio
INTRODUCES
Iris armchair
IRIS armchair is simply unique in its design and lightness – there is an intersection of sinuous lines that beautifully define its shape.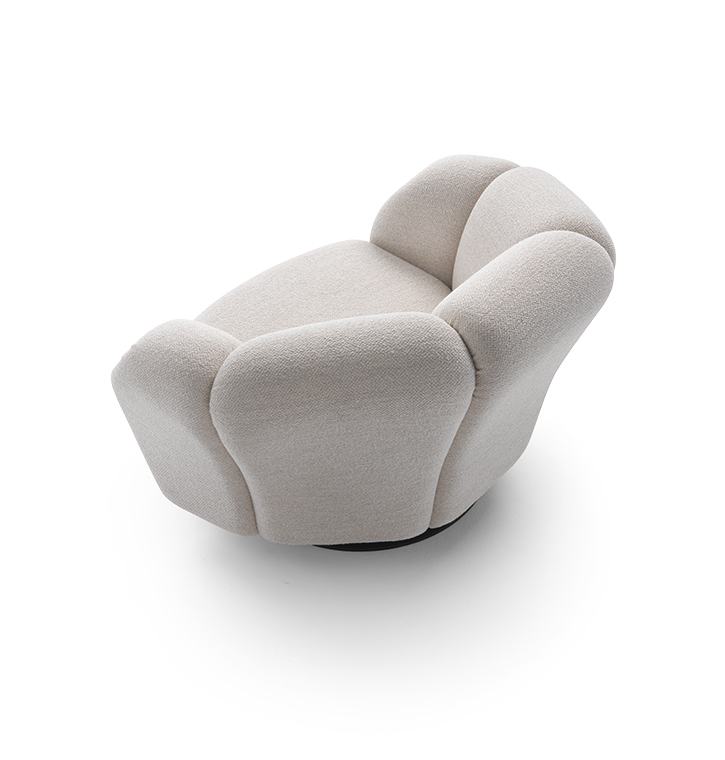 Product Overview
Swivel armchair with metal base, structure in solid wood, upholstered and covered with fabric.

Materiale: structure in solid fir wood and parts in poplar plywood. It is filled in polyurethane in different densities with a feather layer insert. Fabric upholstery, with swivel base in matt black painted steel.

Product code: 202106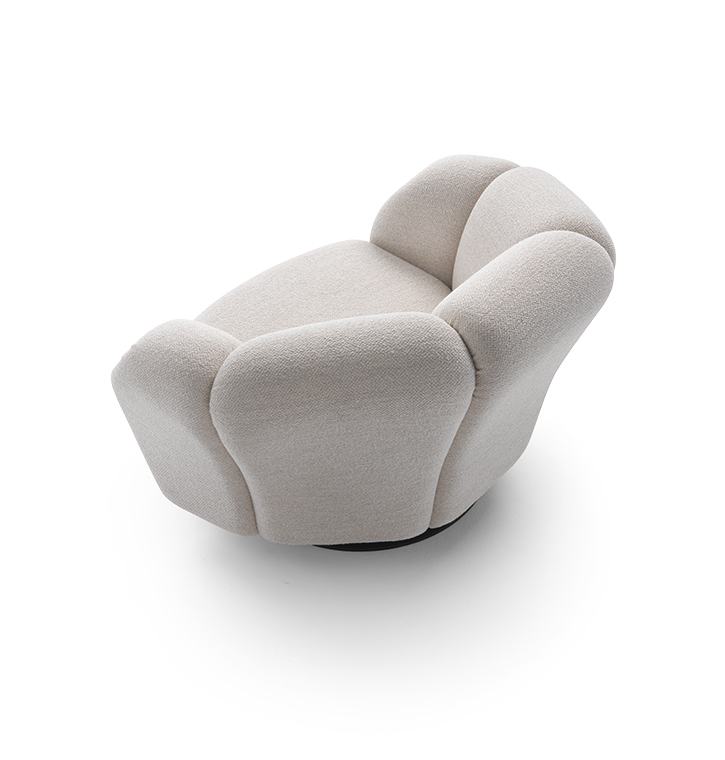 Product name
Iris armchair
Designer
Team Bellotti Ezio
Product sheet
www.bellotti.it/iris

Official website
www.bellotti.it

Tactile and visual pleasure come together in the same experience for unmatched ergonomics.
The BelMondo collection pays a visit to contemporary themes and places. Shapes, contours and decorative details come together to create furnishings that convey their own point of view within the worldwide panorama of Italian style. Every single line defines a truly original and sophisticated interior. Iris is the latest armchair designed by our Team. It offers the comfort of a classic and enveloping seat, with a design that recalls the natural world. The lines are inspired by the organic and floral language, with an ergonomic research to satisfy every need for comfort. Iris can be customized according to the style and décor of client. Classic yet modern, comfortable and welcoming IRIS  is a place to sit on in total comfort.
BRAND SELECTION
OUR PRODUCTS