Barovier & Toso V.A.R srl
INTRODUCES
Metropolis Wall Sconce
Metropolis is a collection that forcefully evokes the class, symmetrical and plastic forms of Art Deco, shaped by a harmonious, fluid rhythm. The chandelier version has a central body in the form of a chalice, from which arms extend, crafted by hand in blown Venetian crystal. The pieces stand out for their sturdy diameter, softened by the external ribbing with its longitudinal arrangement. The sinuous arms curve and reach outward, sliding down at first and then opening upward. The light source is concealed inside the cups in opaline glass, embraced at the two ends by metal collars. The mouldings, proportions and the entire construction of these terminal parts suggest the upper structure of classical columns topped by capitals. This particular character and intense dialogue between materials is even more vivid in the elegant, essential wall model, with its own design and measurements.
Designed by

Barovier&Toso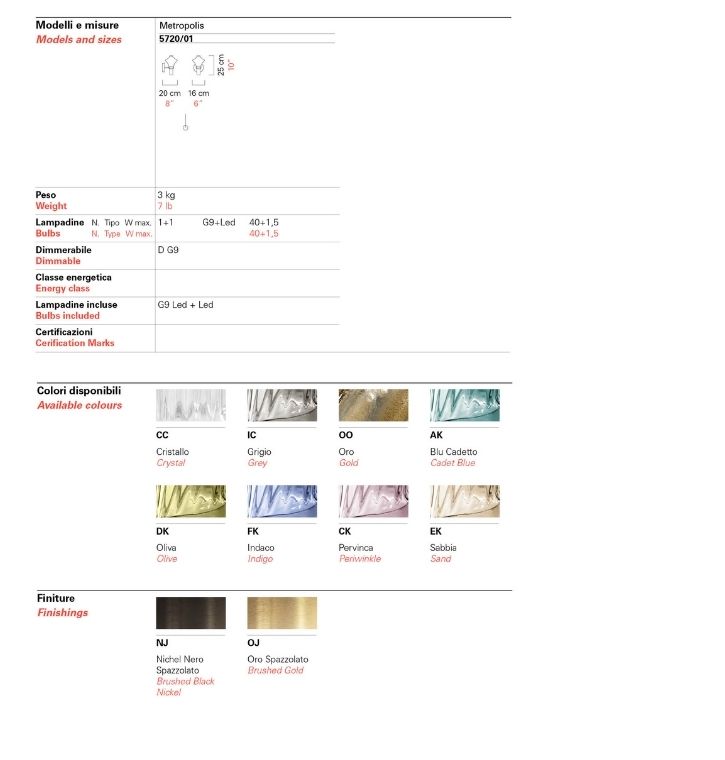 Descrizione prodotto
The new offerings of Barovier&Toso take their cue from the glamorous, seductive atmospheres of the 1920s, drawing on the lively ferment in the visual arts, design, architecture and fashion in that period. Referencing the vibrant aesthetic trends that made New York, Moscow, Berlin and Paris into worldwide capitals of luxury, entertainment and lifestyle, Barovier&Toso launches two fascinating, refined new collections charged with intense, sensual expressive energy.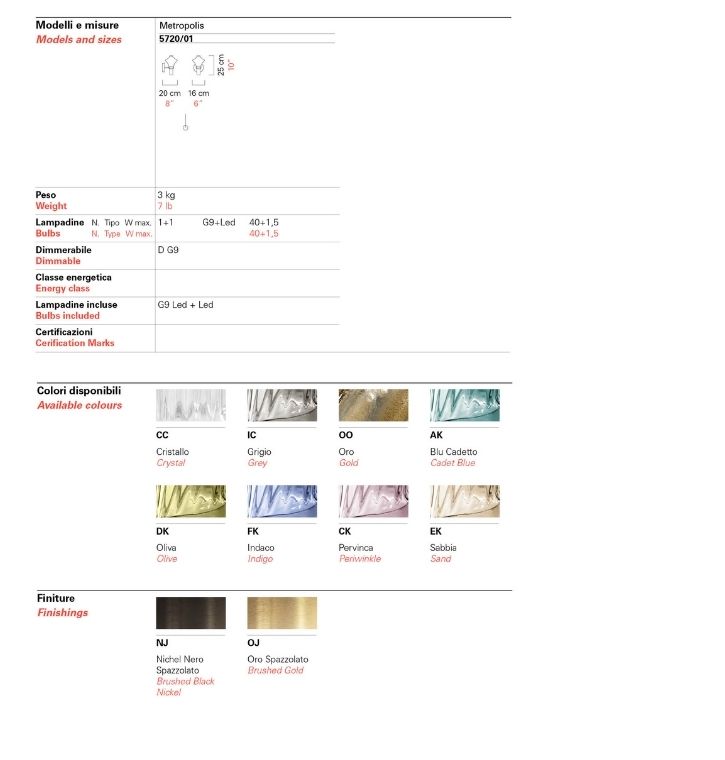 Product name
Metropolis Wall Sconce
BRAND SELECTION
OUR PRODUCTS