Stirling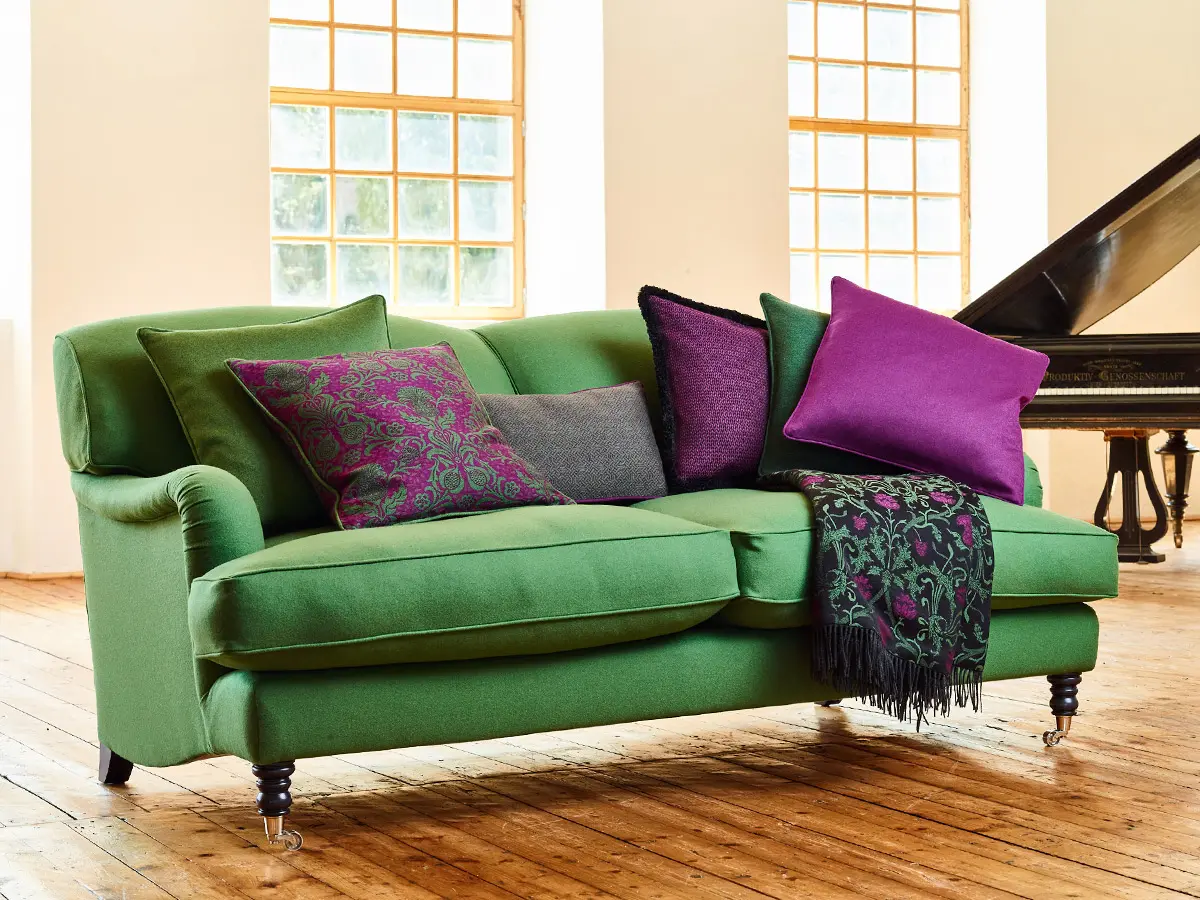 With natural colours and Scottish charm
Stirling is the gateway to the Scottish Highlands. This luxury fabric collection is distinguished by the unique quality of its textiles, which are woven from 100 % pure new wool and carry the Woolmark seal.
A harmonious play on colour – with interior and home fabrics in bright, luscious green to delicate beige – with aesthetic ornaments to accent the collection's fine weave and imbue it with a mystical, melodious echo of the Scottish Highlands.
Added to this is a dash of Art Nouveau design, and a touch of traditional plaid from the Bronze Age Hallstatt culture, all woven together using craftsmanship from Austria's Waldviertel – giving this collection a deep and subtle elegance.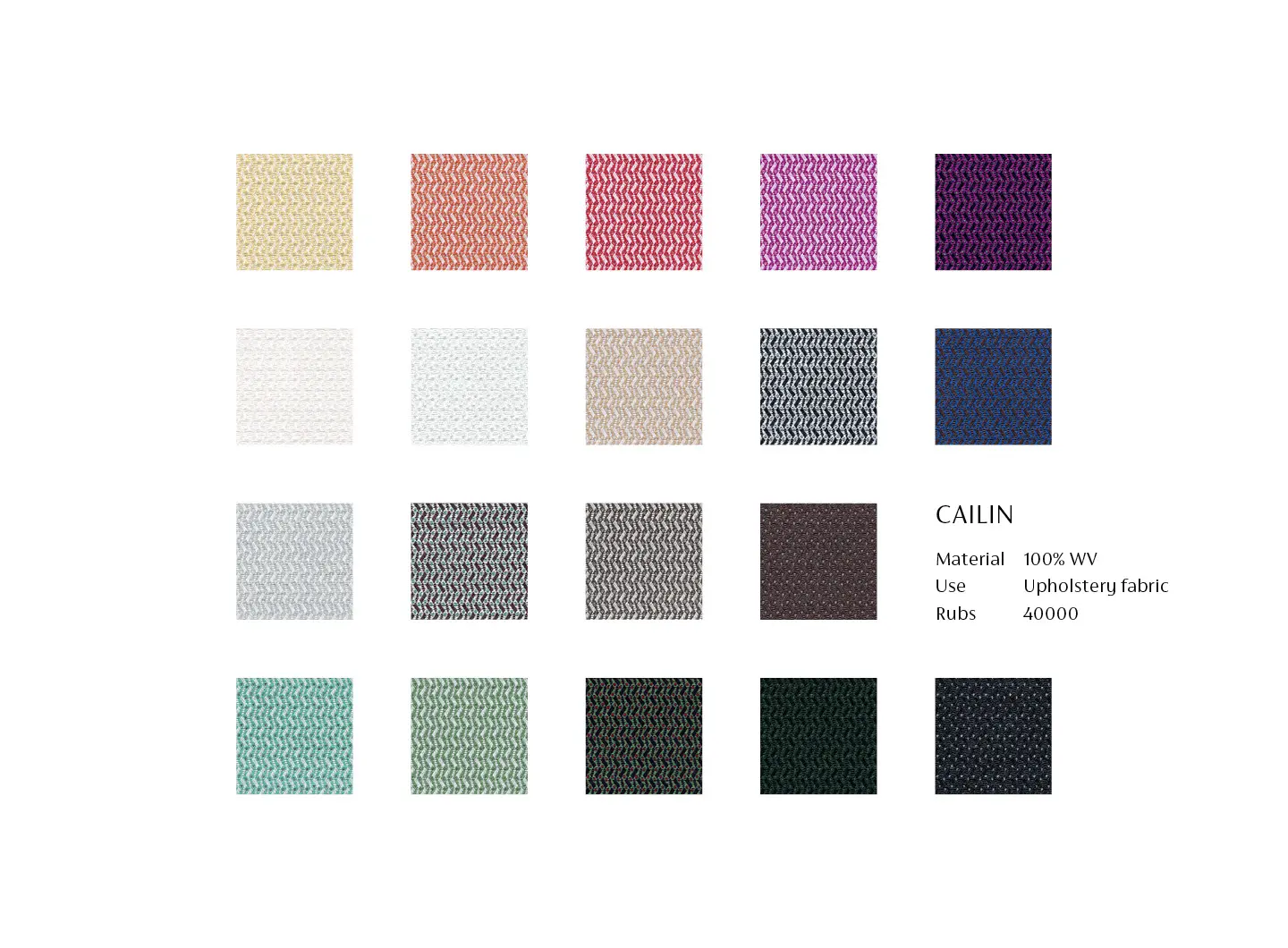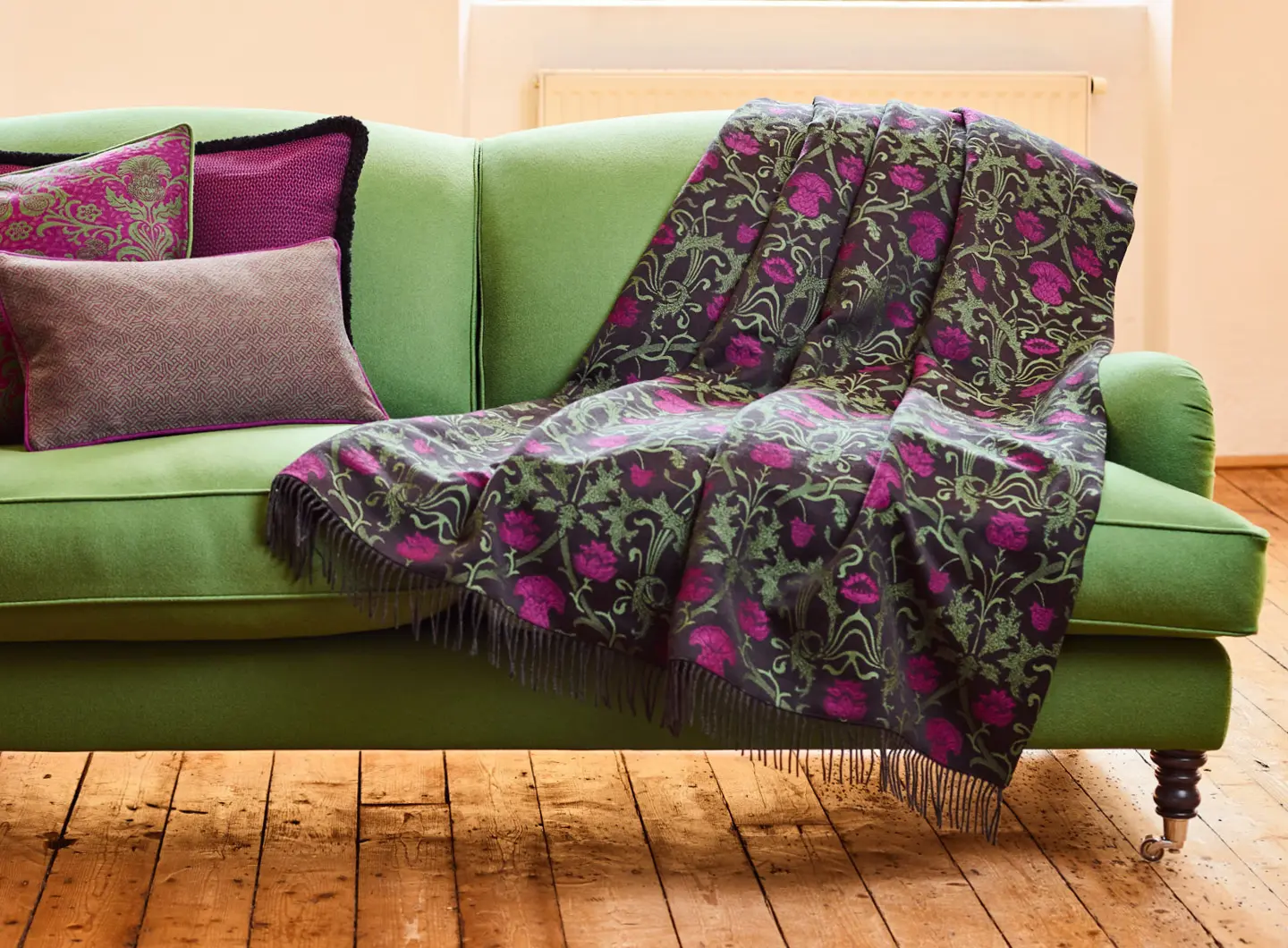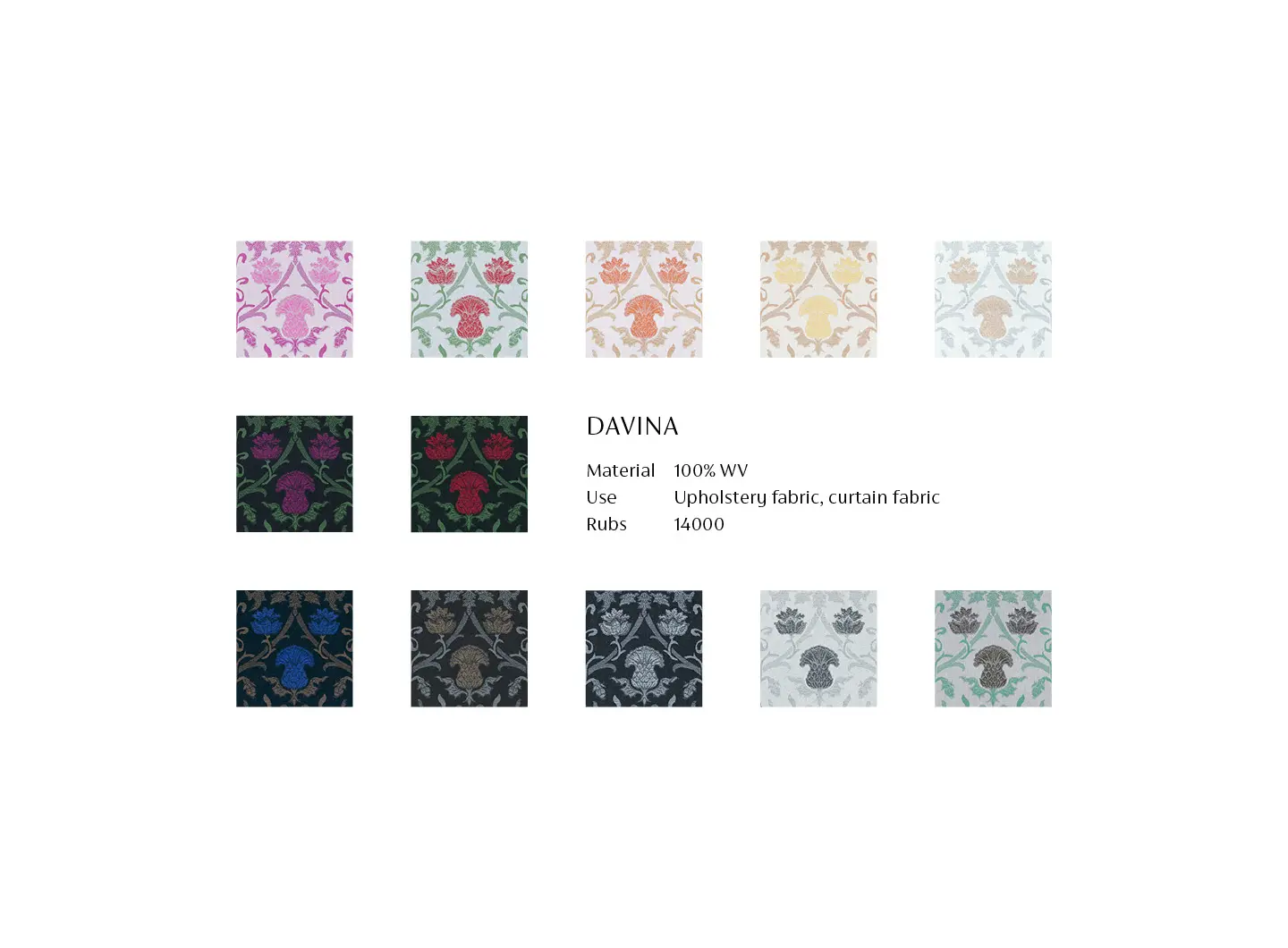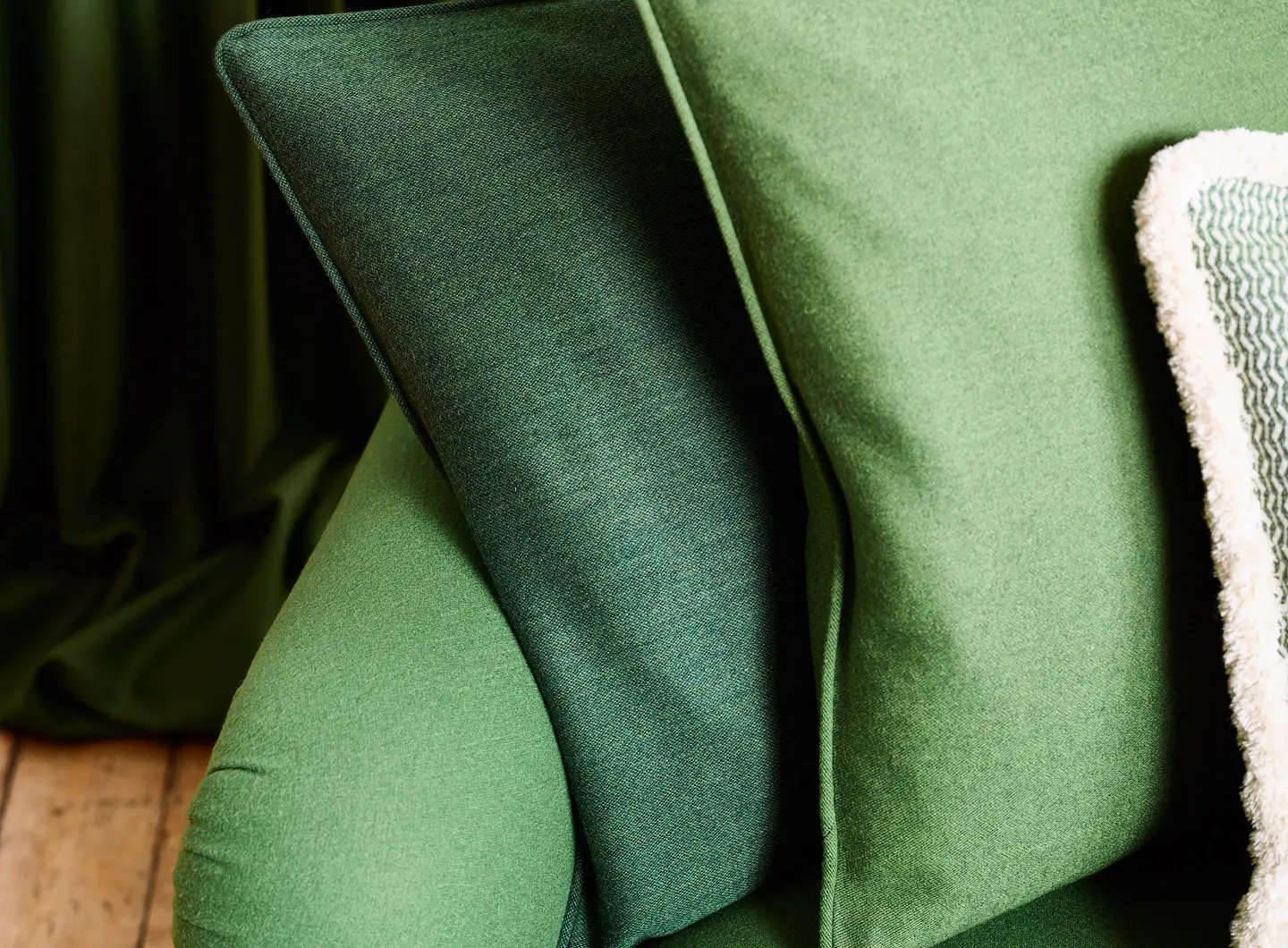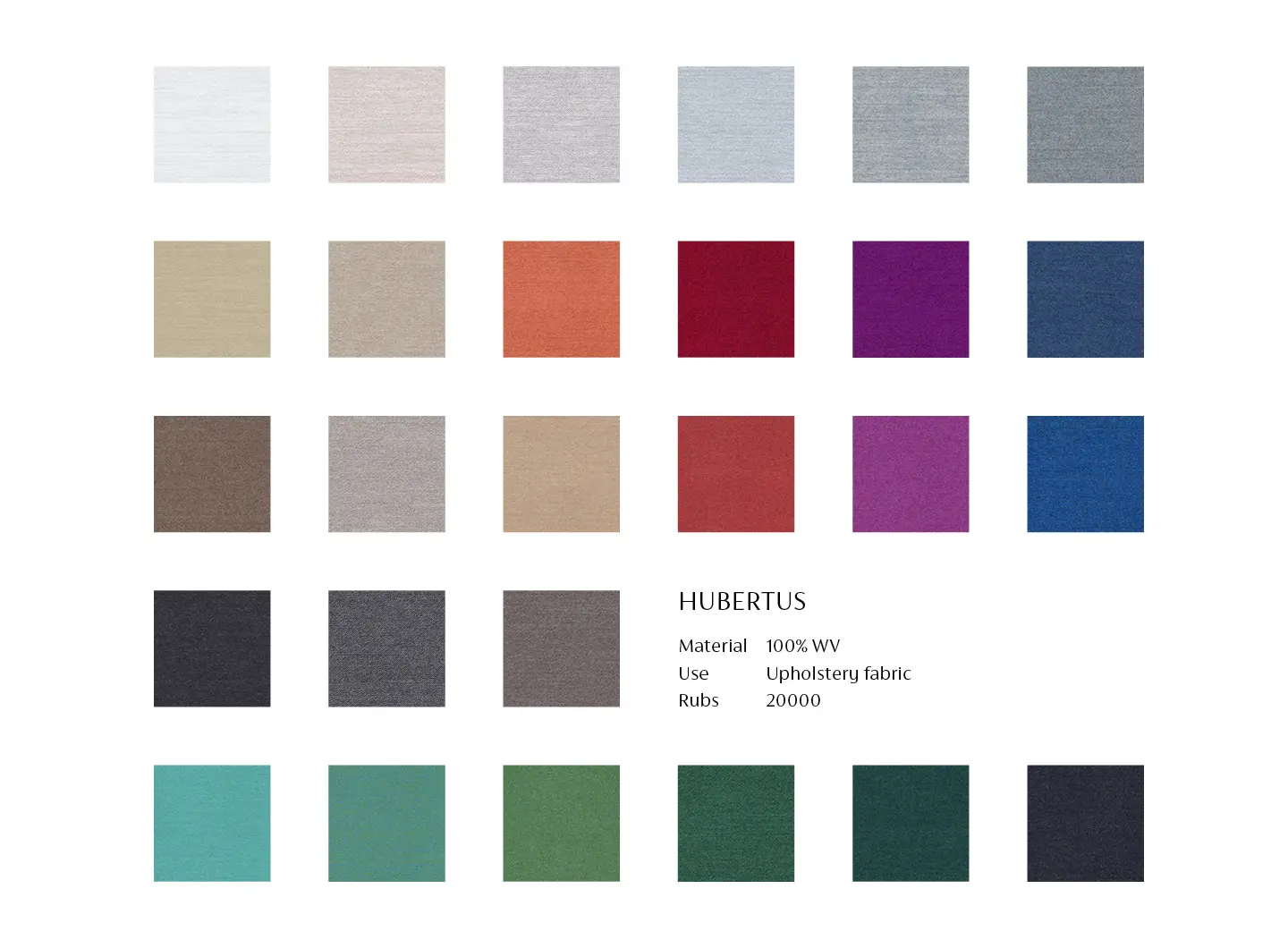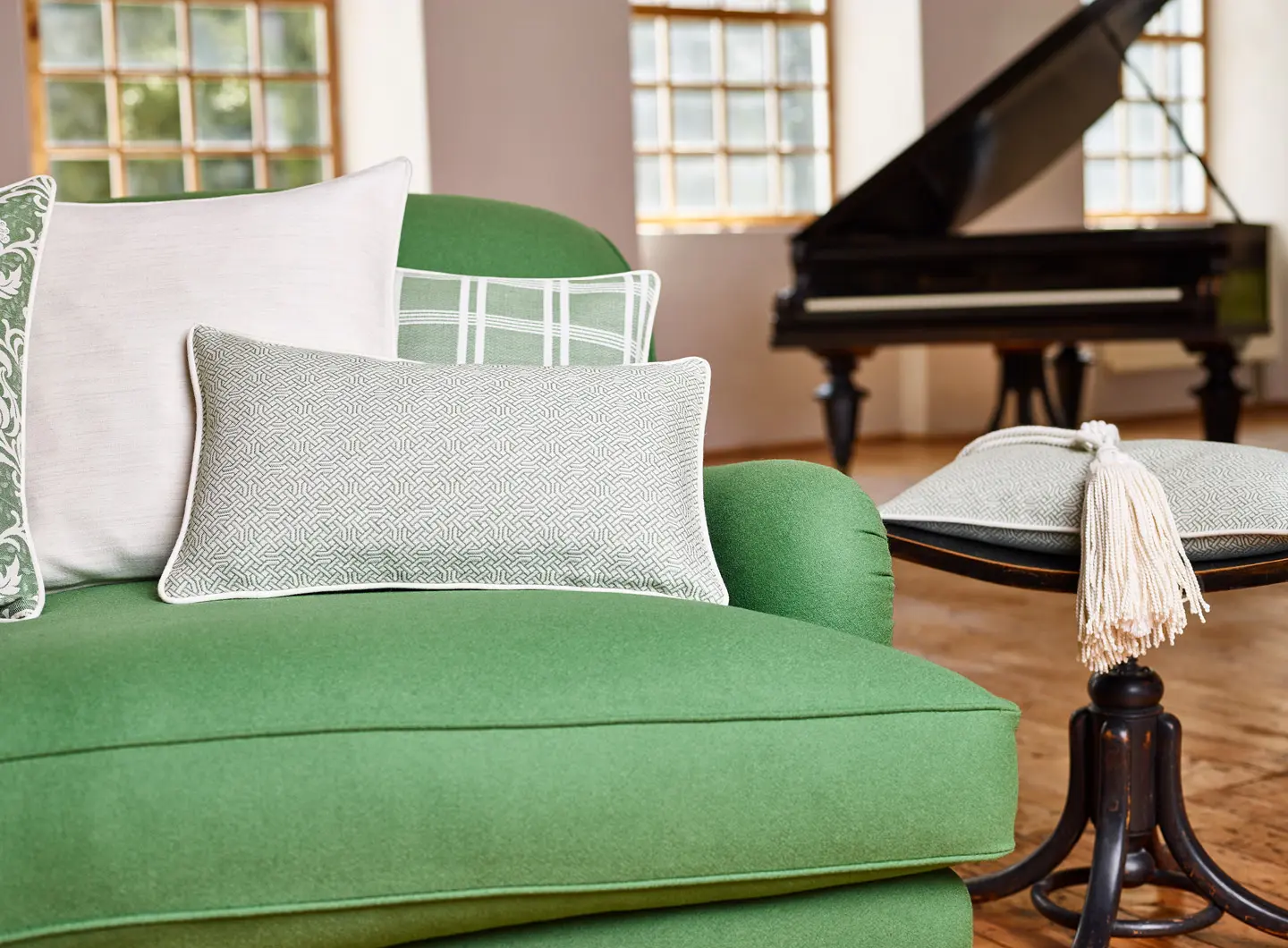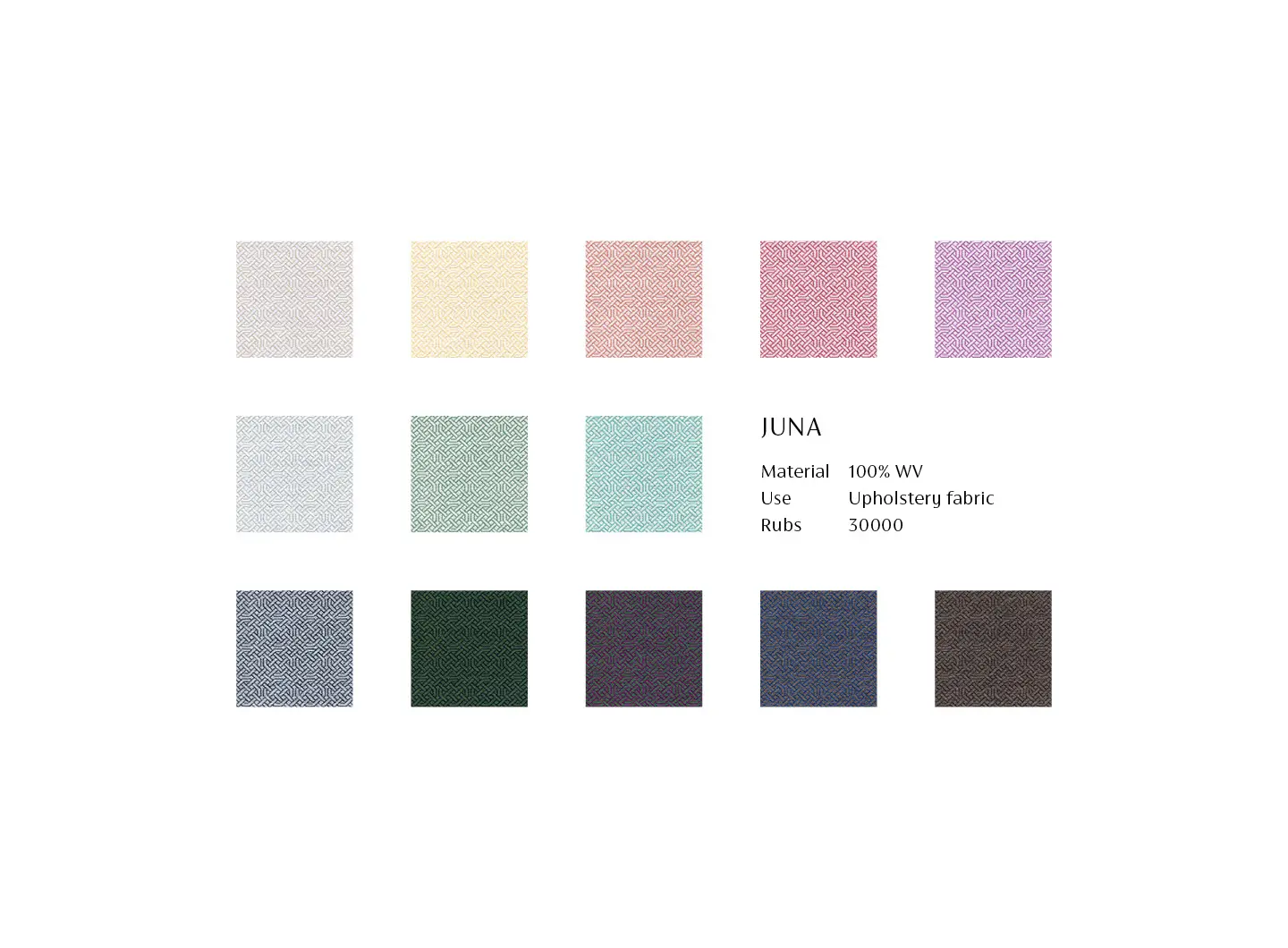 Scotland – the northern part of the United Kingdom was the nucleus of an aesthetic revolution at the beginning of the 19th century that radiated as far as Vienna by the turn of the 20th century.
A new style began to dominate lines and layouts, which is the inspiration of our Stirling collection.
Through the decorations created by Charles Rennie Mackintosh and those of Margaret McDonald, a new art of lines began to establish itself with linear patterns, abstractions of plants and animals and reminiscences of ancient Celtic ornamentation, which fascinated Austrian artists in particular.
The highly ambitious ornamental lines of the Scots were absorbed and made more regimented by the designers of the Wiener Werkstätte, and especially Josef Hoffmann.
He kept repeatedly leading the line back into itself, he turned it into a lattice and bent and formed it – leaving its curve in a clear canon of form.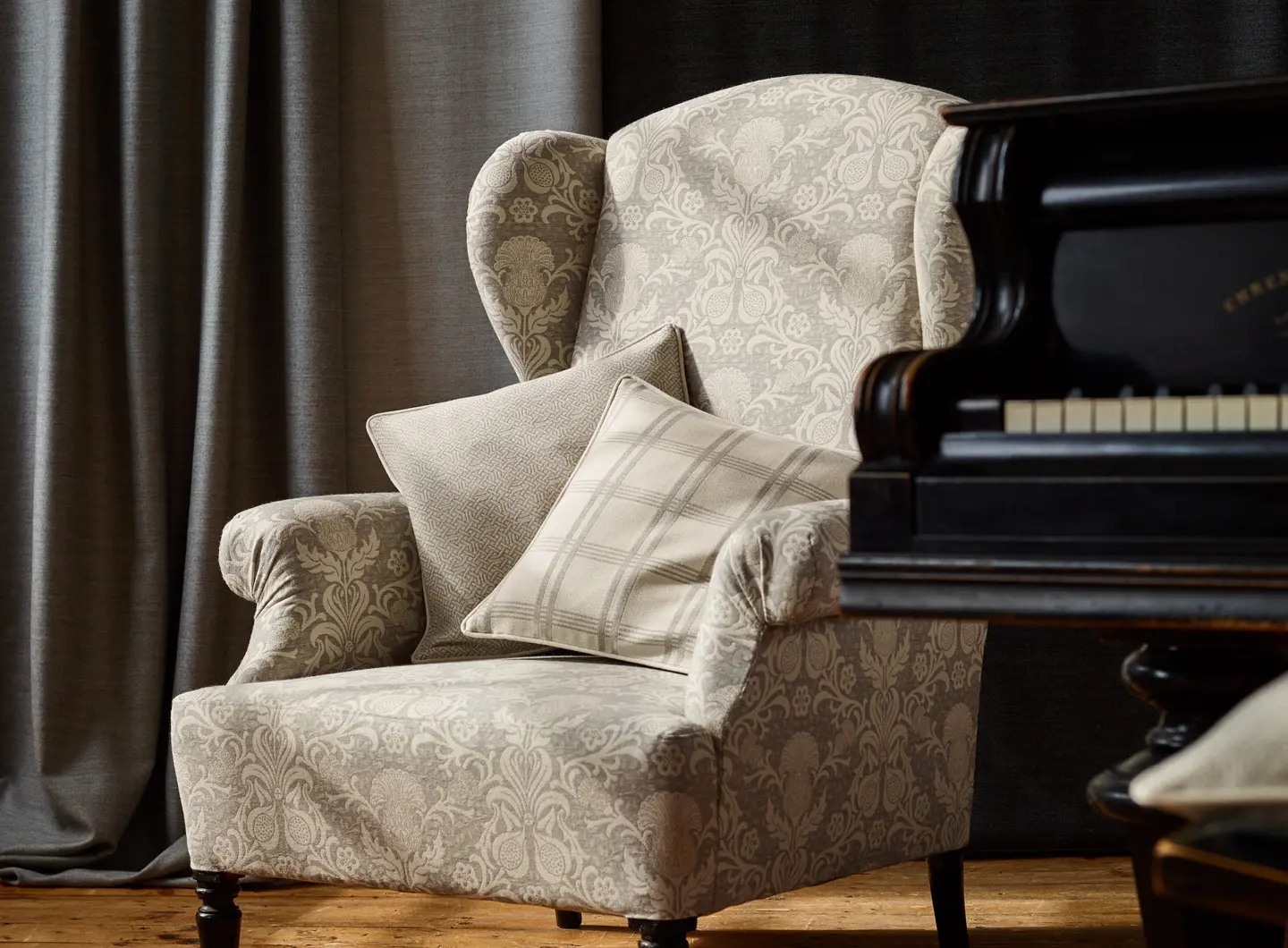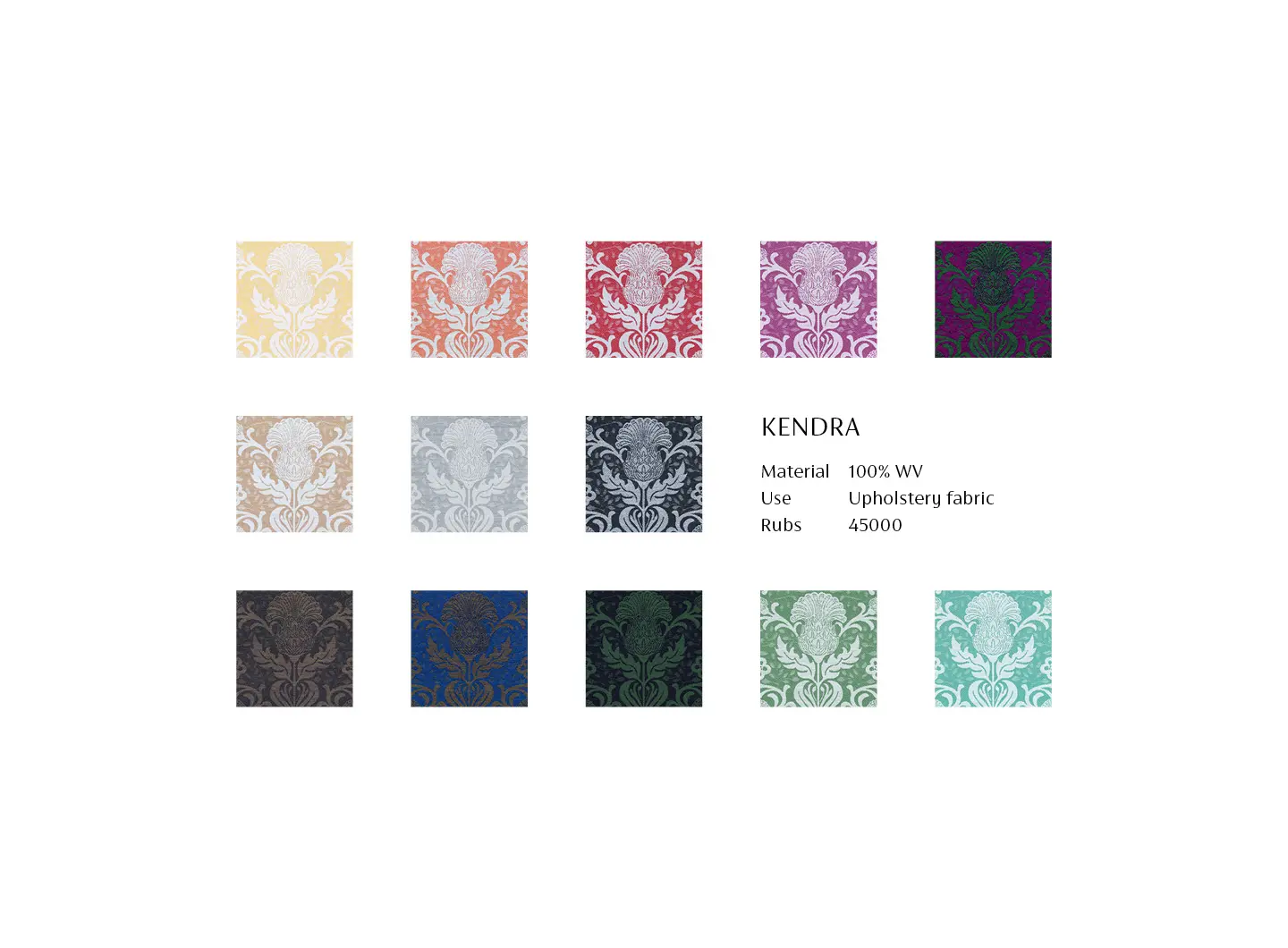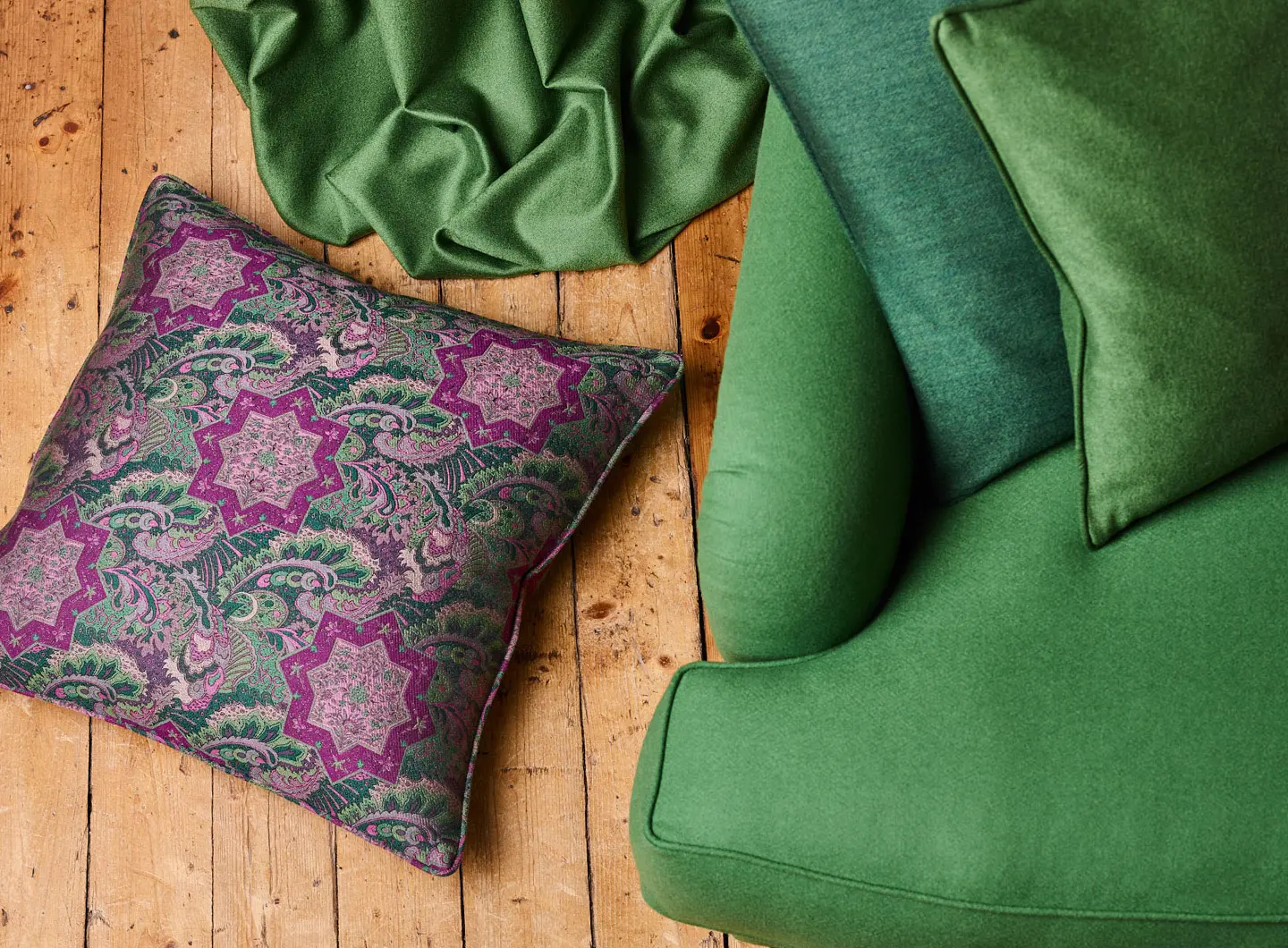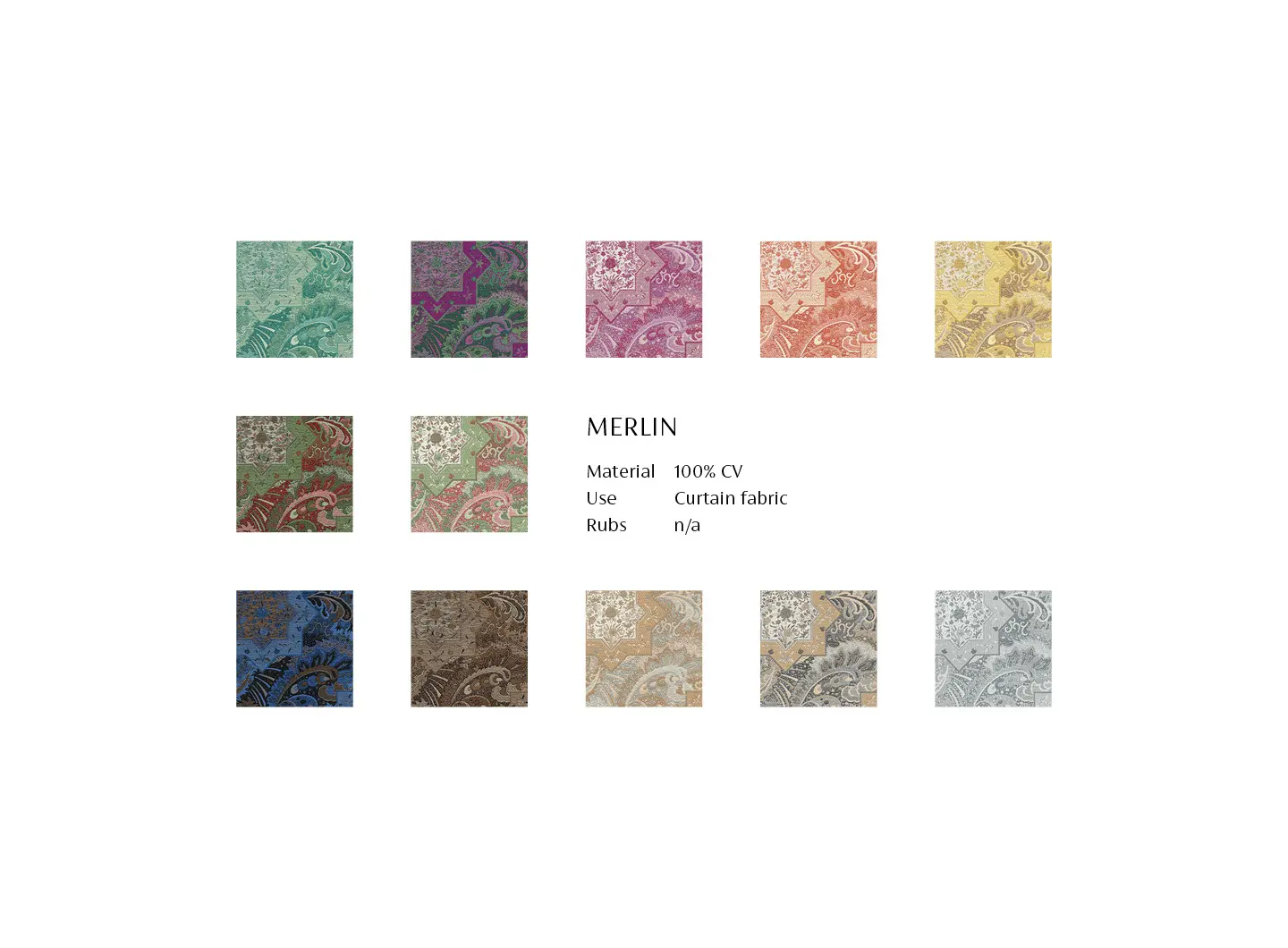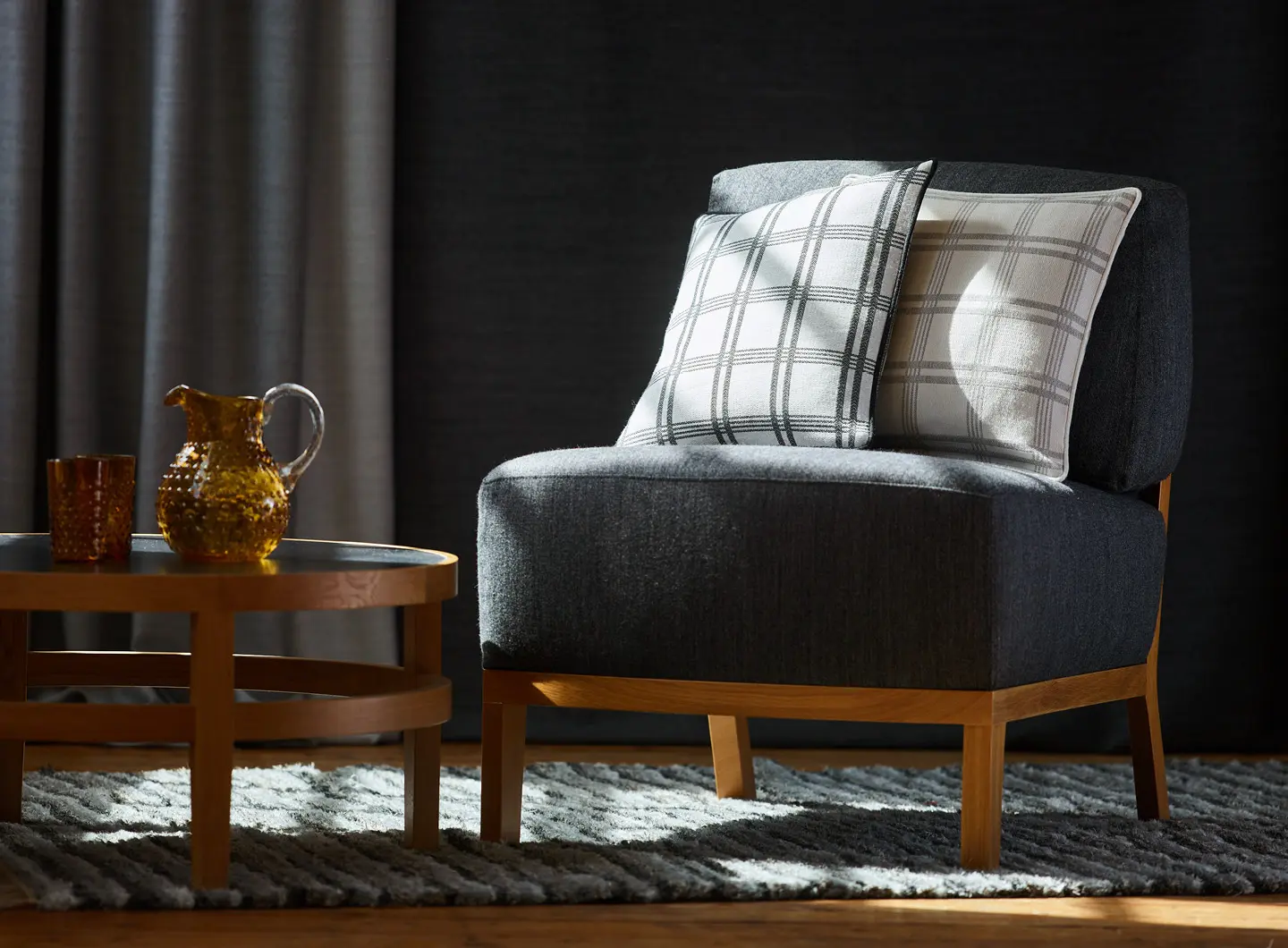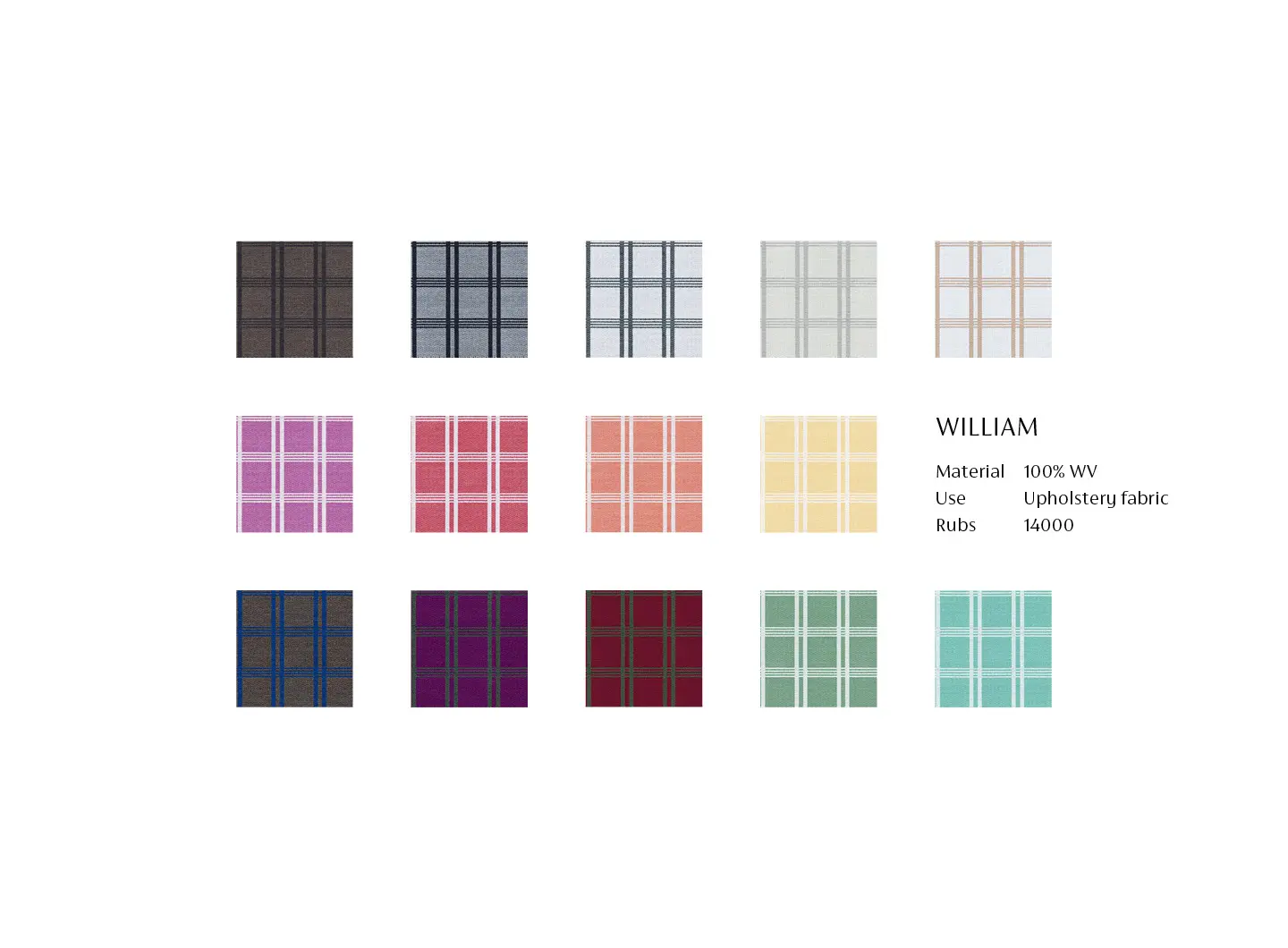 The Viennese transformation was expressed through understated elegance:
it lives via the contrasting of accentuated colour and the polarisation of geometric straightness and the tendency towards secretive effects.
The patterns of this collection integrate what was typical for Scottish and for Viennese ornamentation: setting the focus on polarised tensions.
"Hold on to one particular form in the arts, but explore your feelings on what you believe to be beautiful."
(William Morris, Neues aus Nirgendland. Translated by Paul Seliger, Leipzig 1901)
BRAND SELECTION
OUR PRODUCTS