Alcova Daybed
It was said that in Arab countries, each sheikh had a golden alcove as a place of loving intimacy, adorned with precious oriental silks and golden paintings.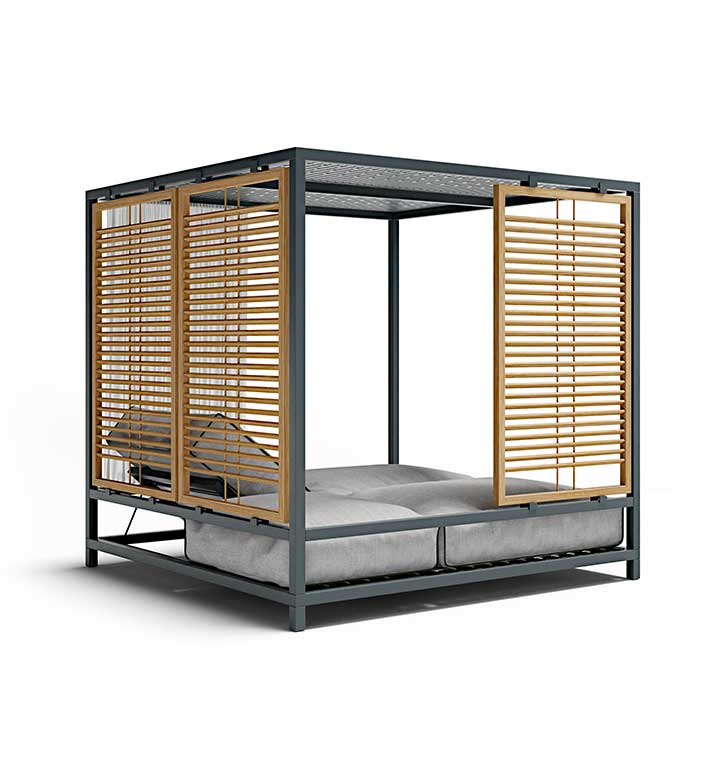 Descrizione prodotto
Alcova has been designed as a hybrid and covered space, but communicating with the external environment and nature. A strong but comfortable aluminum structure, a system of modular teak panels that protect without obscuring, welcoming and ergonomic cushions where you can find a unique dimension, in which space and time beat at your own pace.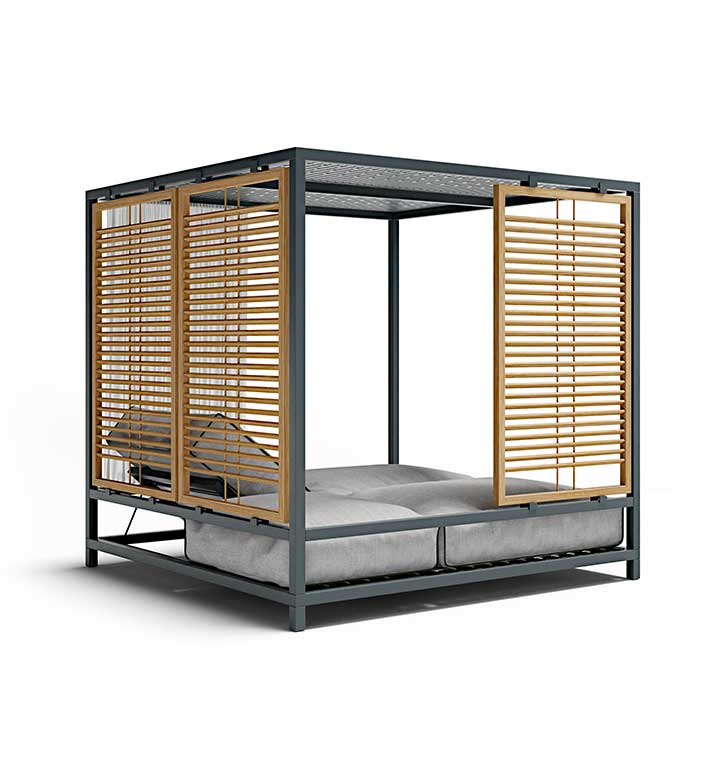 Product name
Alcova Daybed
Designer
Atmosphera Creative Lab
Dimensioni
Size: 200 x 210 x 200 cm Weight: 90 Kg Volume: 3,5 m3
Seat height: 47 cm
Scheda prodotto
https://atmospheraitaly.com/prodotti/alcova-daybed/

BRAND SELECTION
OUR PRODUCTS