Dam XL
Dam XL stool is the latest upgrade to the collection that most of all expresses Arrmet's contract soul.
The additional ring on the backrest ensures to DAM XL stool greater comfort and aesthetic balance. Dam XL is presented with Arrmet's new swivel frame in painted solid wood. Must see!!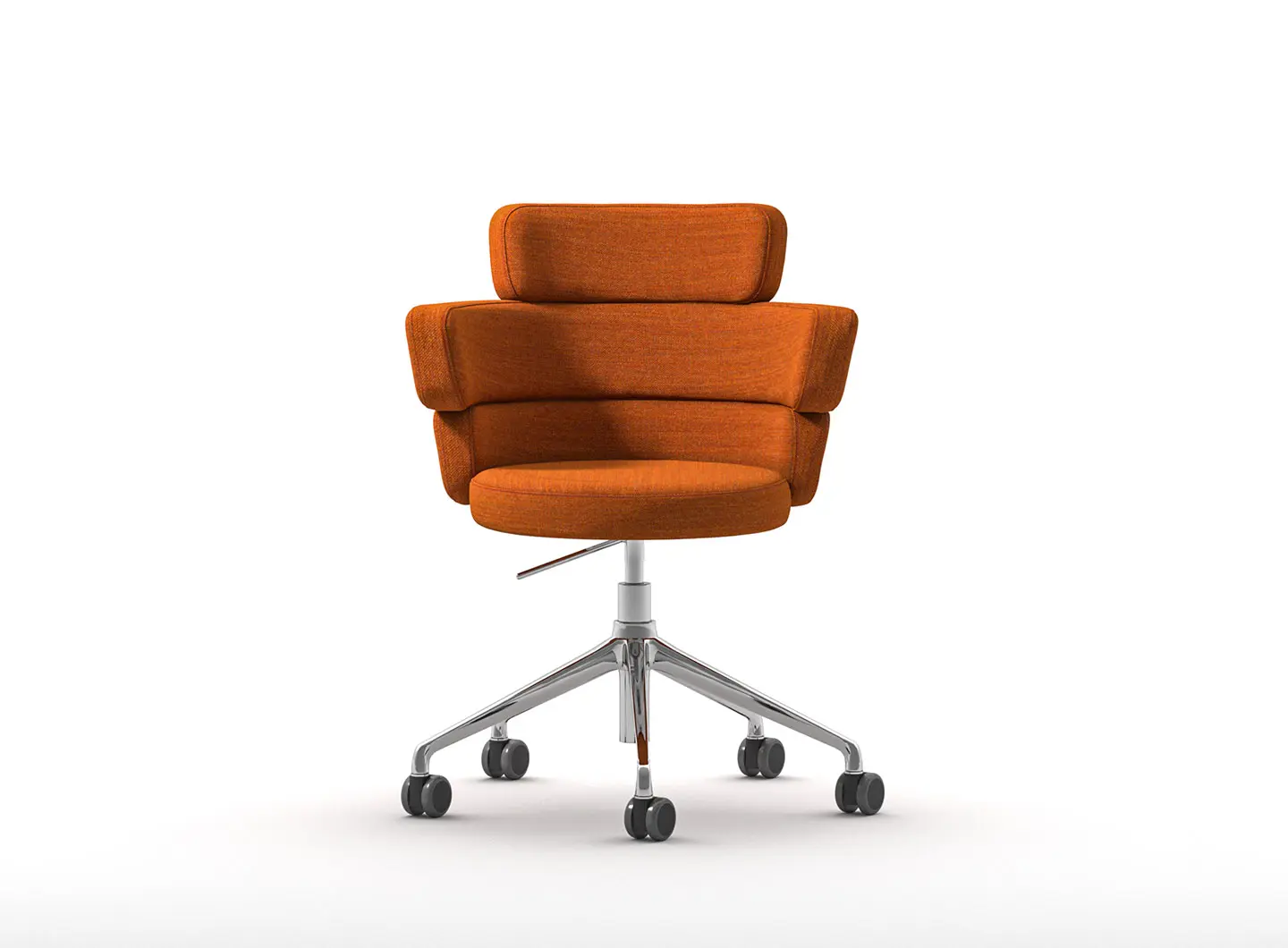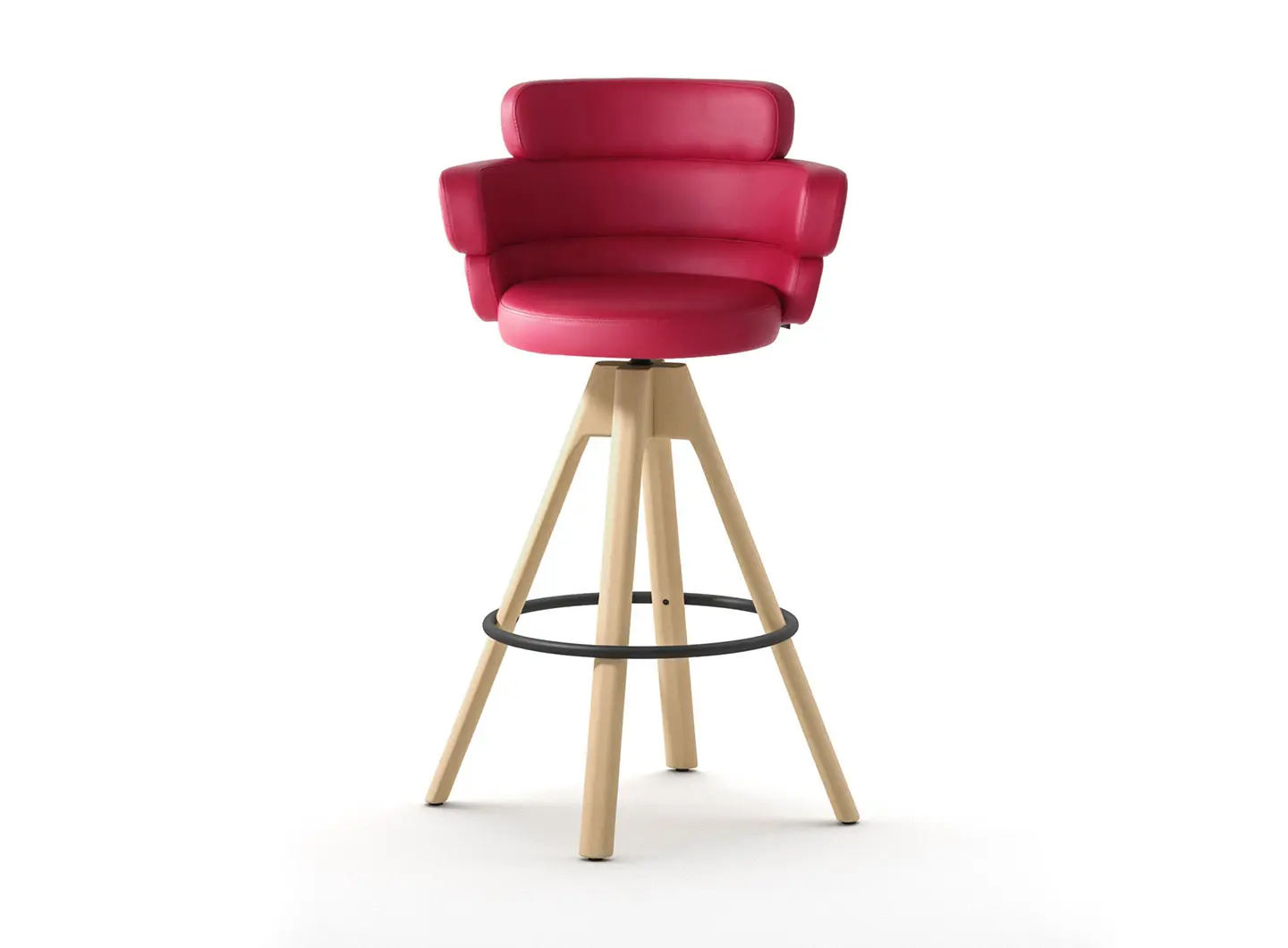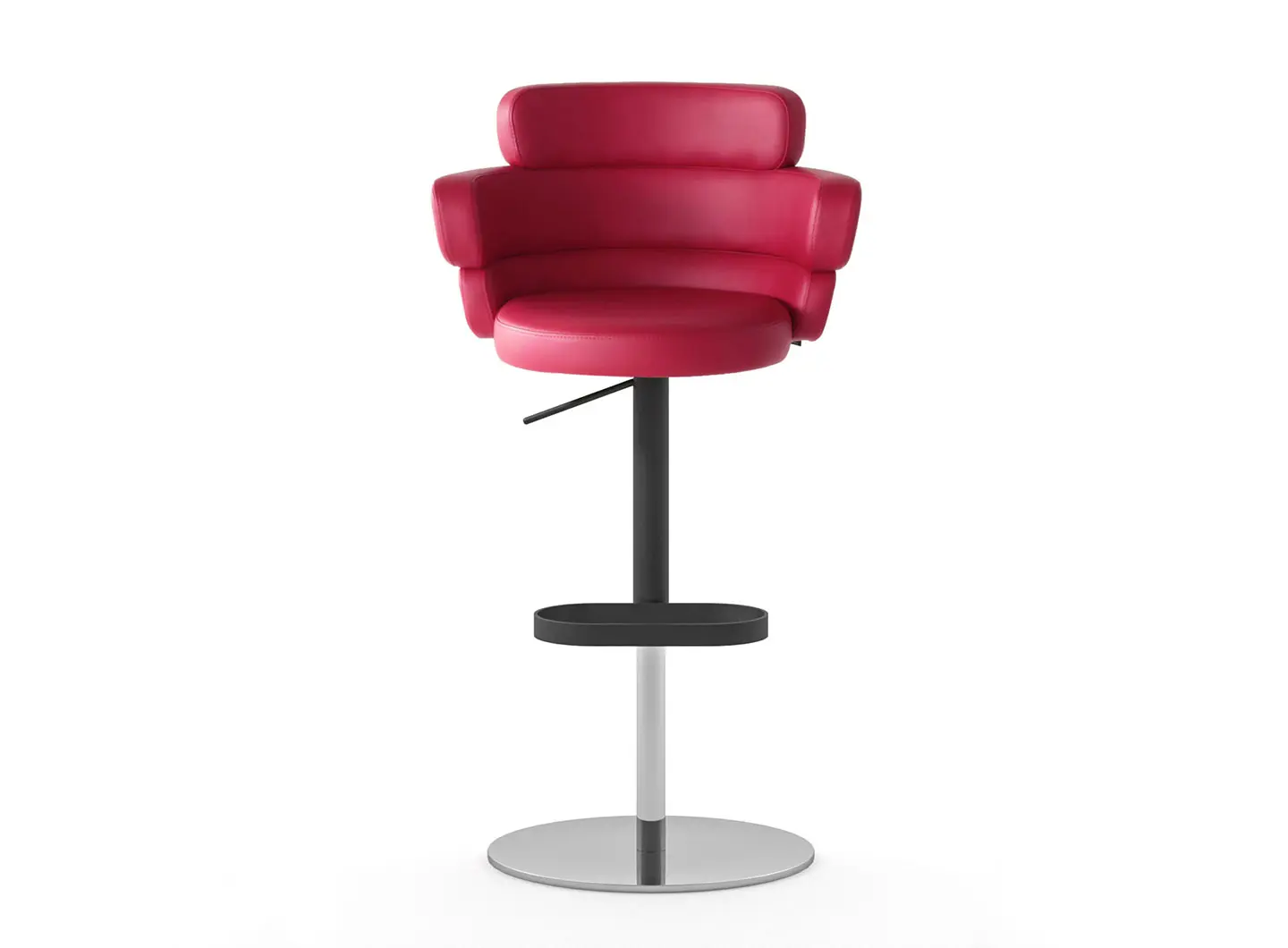 The small armchair is available with or without rotating casters while the swivelling, adjustable-height stool is supplied with a satin-finish stainless steel frame and chrome-plated or painted footrest. This project, which combines aesthetics with functionality, is suited to all types of environments, from home interiors to public settings.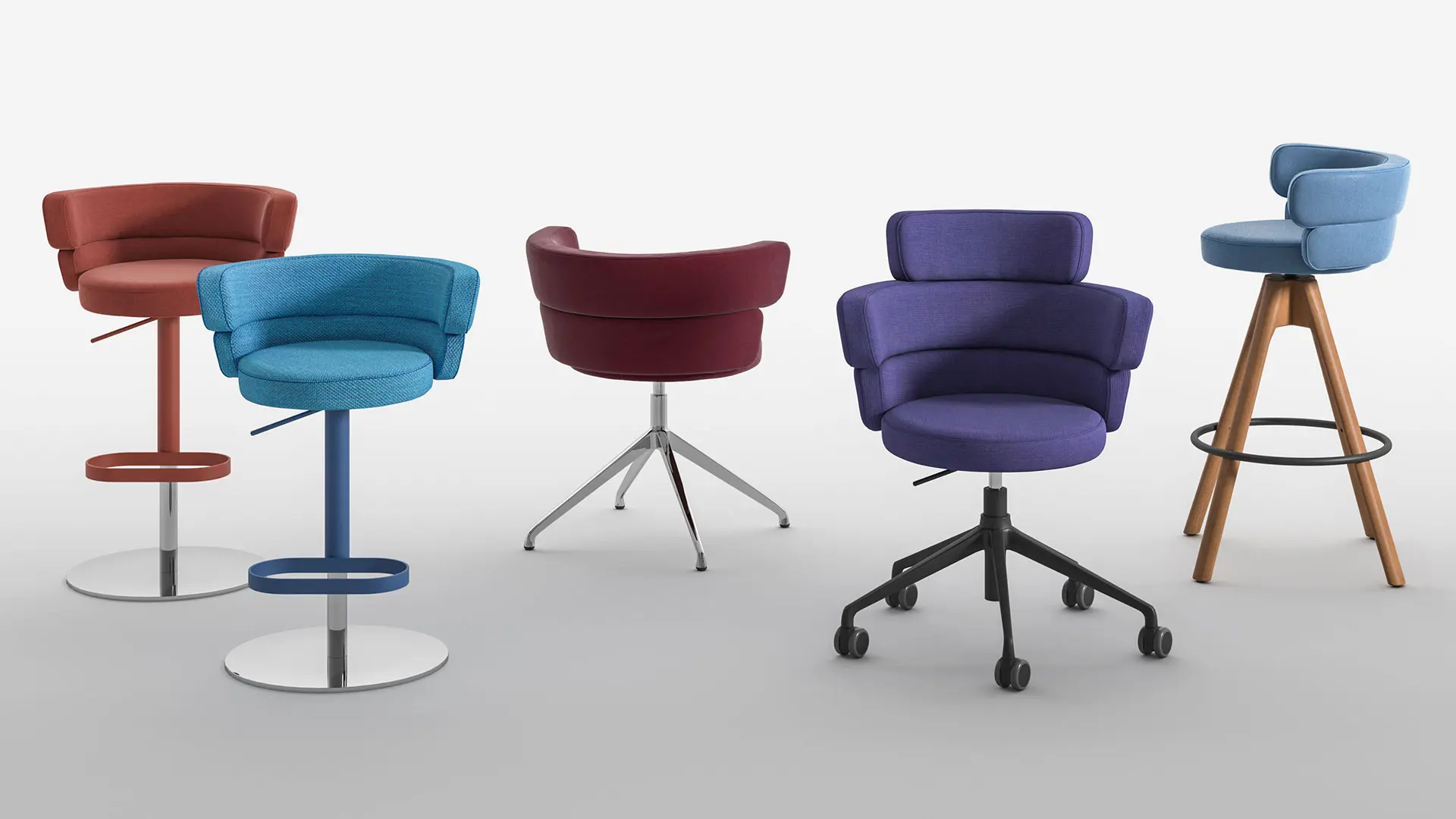 Natural comfort comes in the form of a curving, wraparound backrest and in the tactile quality of the upholstery. The Dam armchair today performs even better and is more ergonomic, with the extra band offering greater support for the back. There is also an even wider choice of upholstery, which on the stool with stainless steel base matches with the colour of the painted footrest.
Our workshop lies at the heart of the company's design and planning. It's the place for ideas and conversations. It's where our designs are shaped and given substance, with the same wholesome curiosity we had at the beginning, sixty years of experience, the visionary powers of the designers, our love for our work and a close-knit team.
Using these tools we continue along our path of manufacturing well-designed products for an international audience, using the skills of Italian craftsmanship, to welcome you into the office, public spaces and into your home.
BRAND SELECTION
OUR PRODUCTS