PAGINE SCRITTE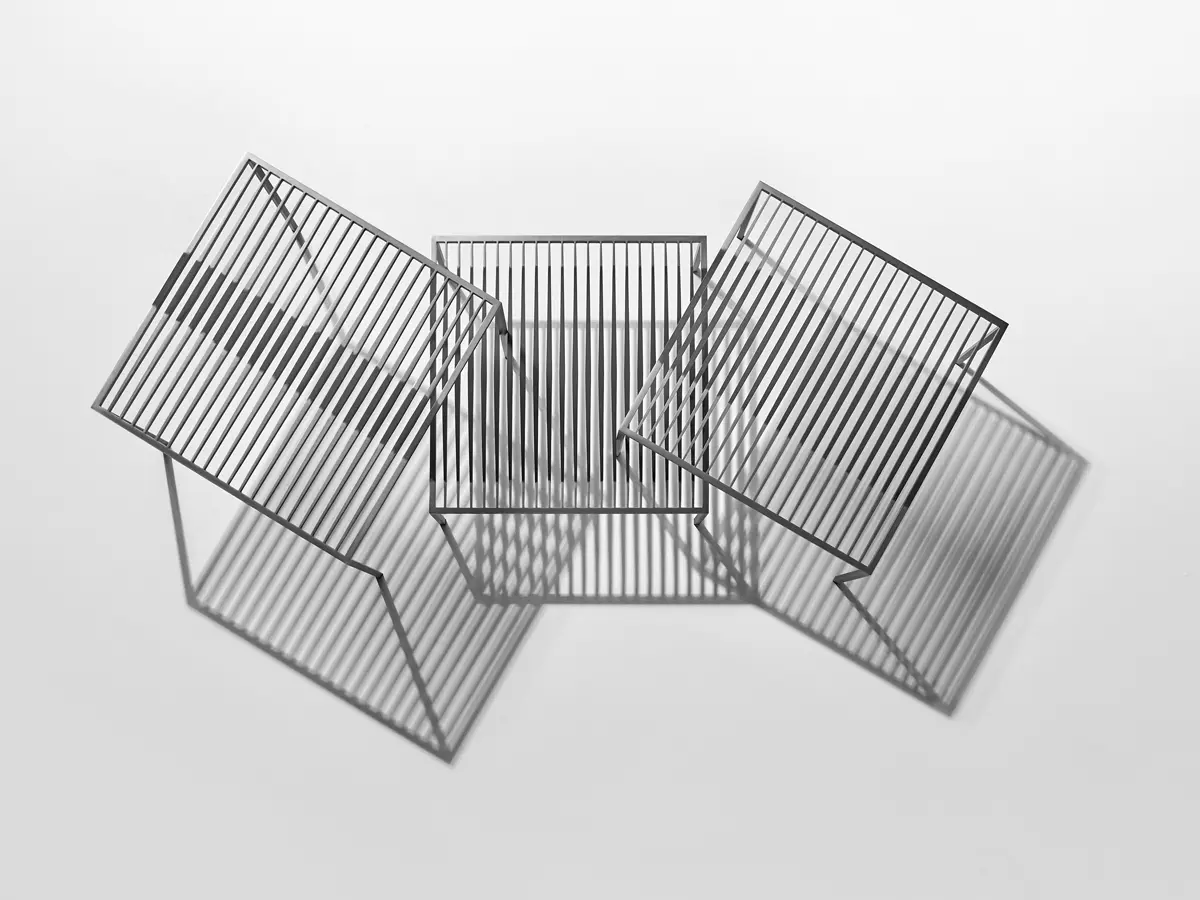 Essential shapes, rigorous geometries, minimal design for a collection, designed by Gumdesign, that owes its expressiveness to the sophisticated balance of proportions and the skillful processing of a unique material such as steel.
Pagine Scritte is a collection of tables designed by Gumdesign made up of three tables of different heights that can create multiple combinations by fitting them together and penetrating each other with different orientations and directions.
Like written lines on a page, the parallel metal bars, tapered at the ends and with a wider section in the center, draw the surface to give life to the three-dimensional support surface.
Solidity and lightness coexist in the tables made of brushed steel, which in the central part of the top have a burnished decoration, a change of chromatic intensity, with variable width according to the three different configurations.
The theme of stripes, the protagonist of the research of antoniolupi and Gumdesign, finds a complete three-dimensionality in this project. The timeless image of the tables becomes a compositional tool that allows a constant dialogue with light and with the other surfaces that make up the space. Textures of lights and shadows are projected onto the floor, embellishing it with an immaterial and constantly changing decoration.
Dimensions
H 20/30/40 x P 45 x L 45 cm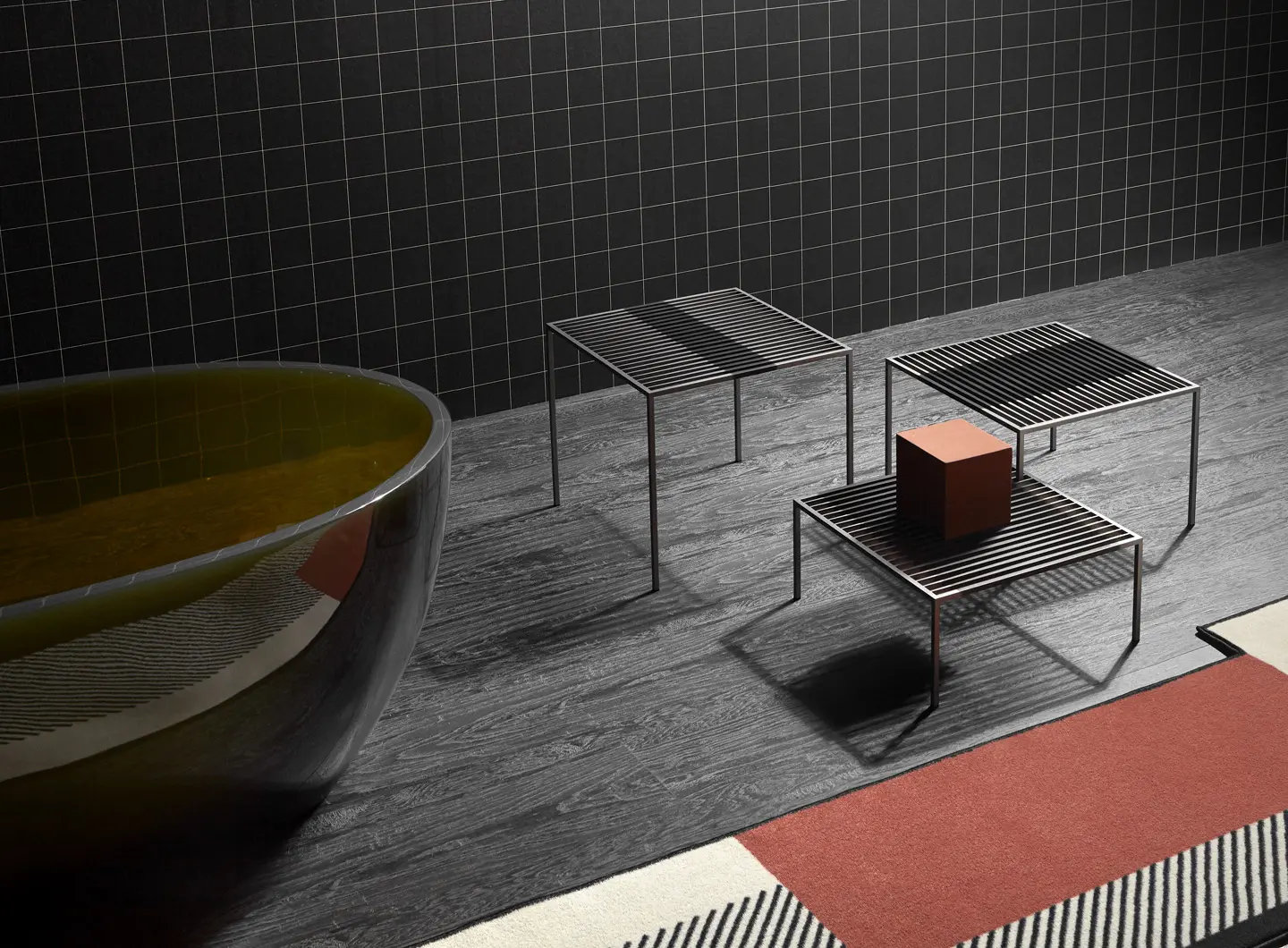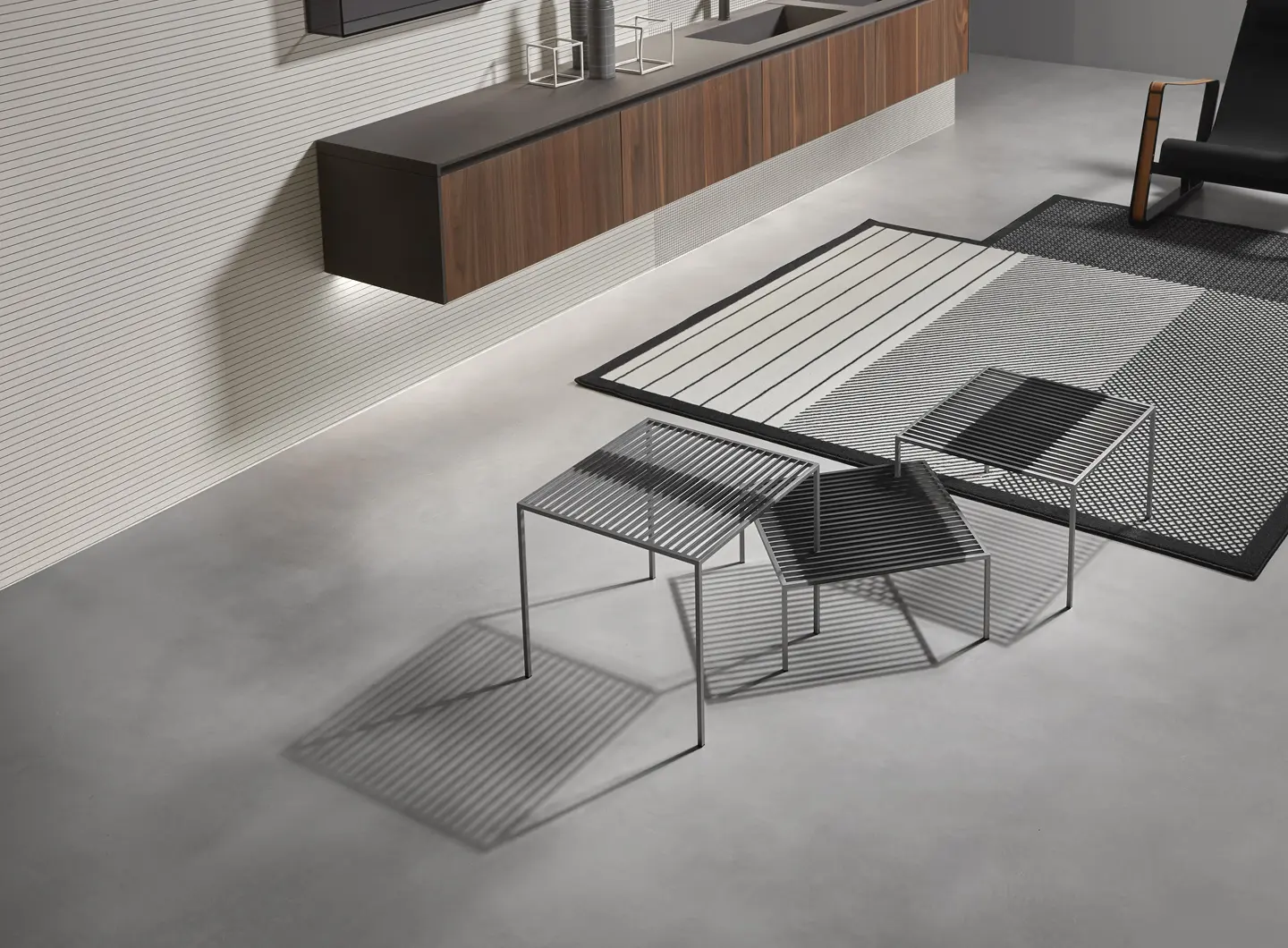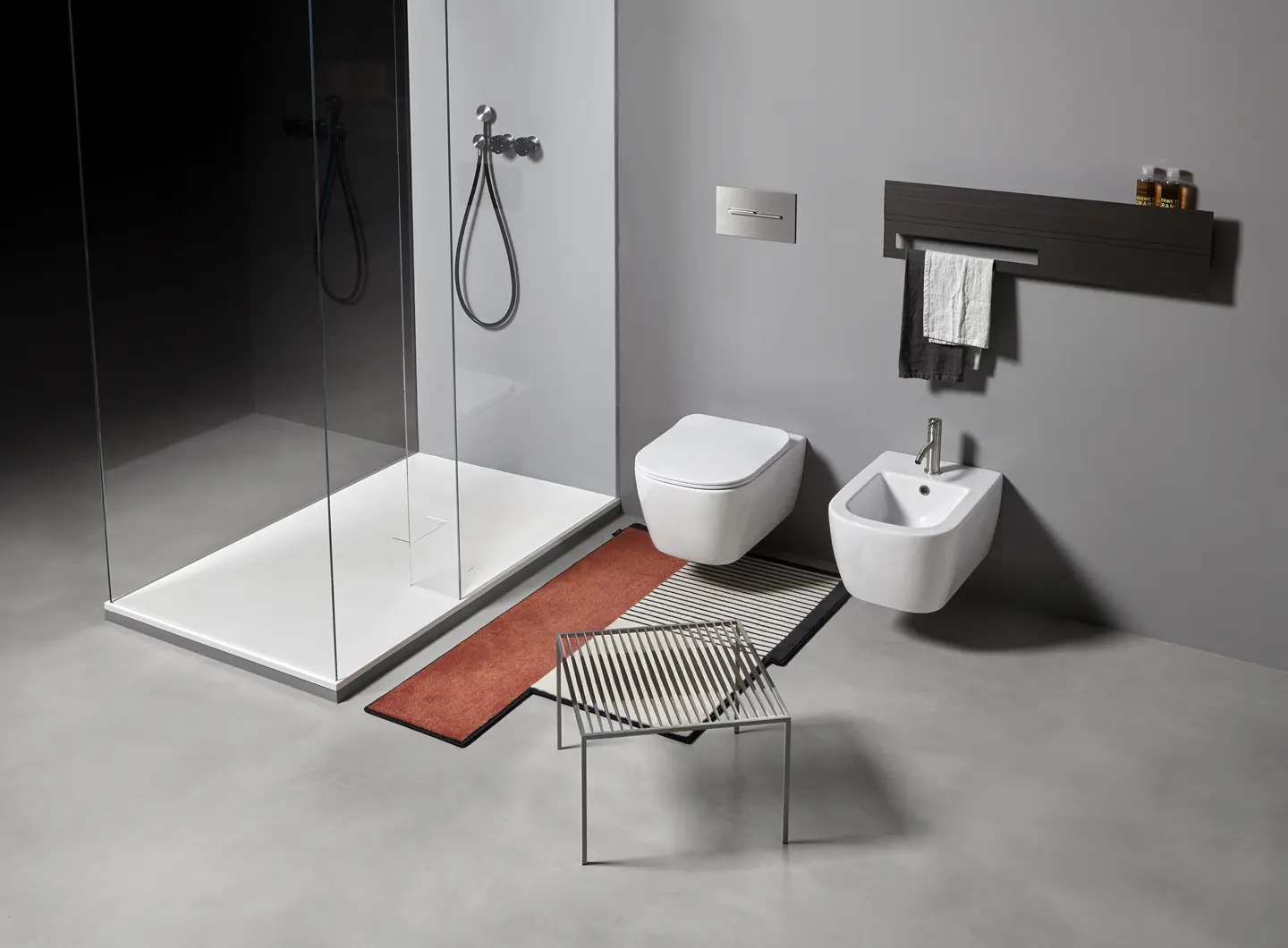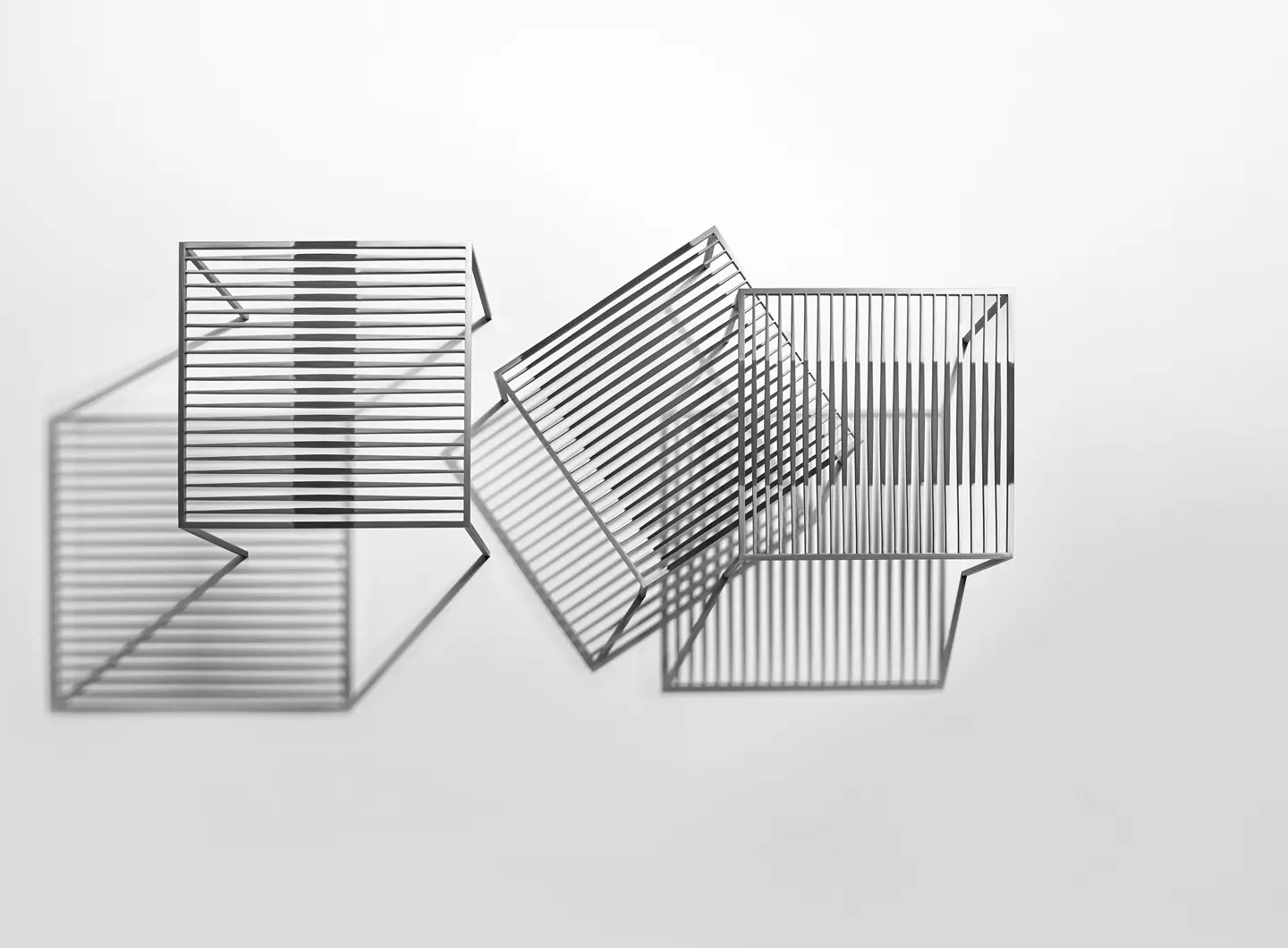 BRAND SELECTION
OUR PRODUCTS