9424 ARCO ARTICO
Category: Cabinets and containers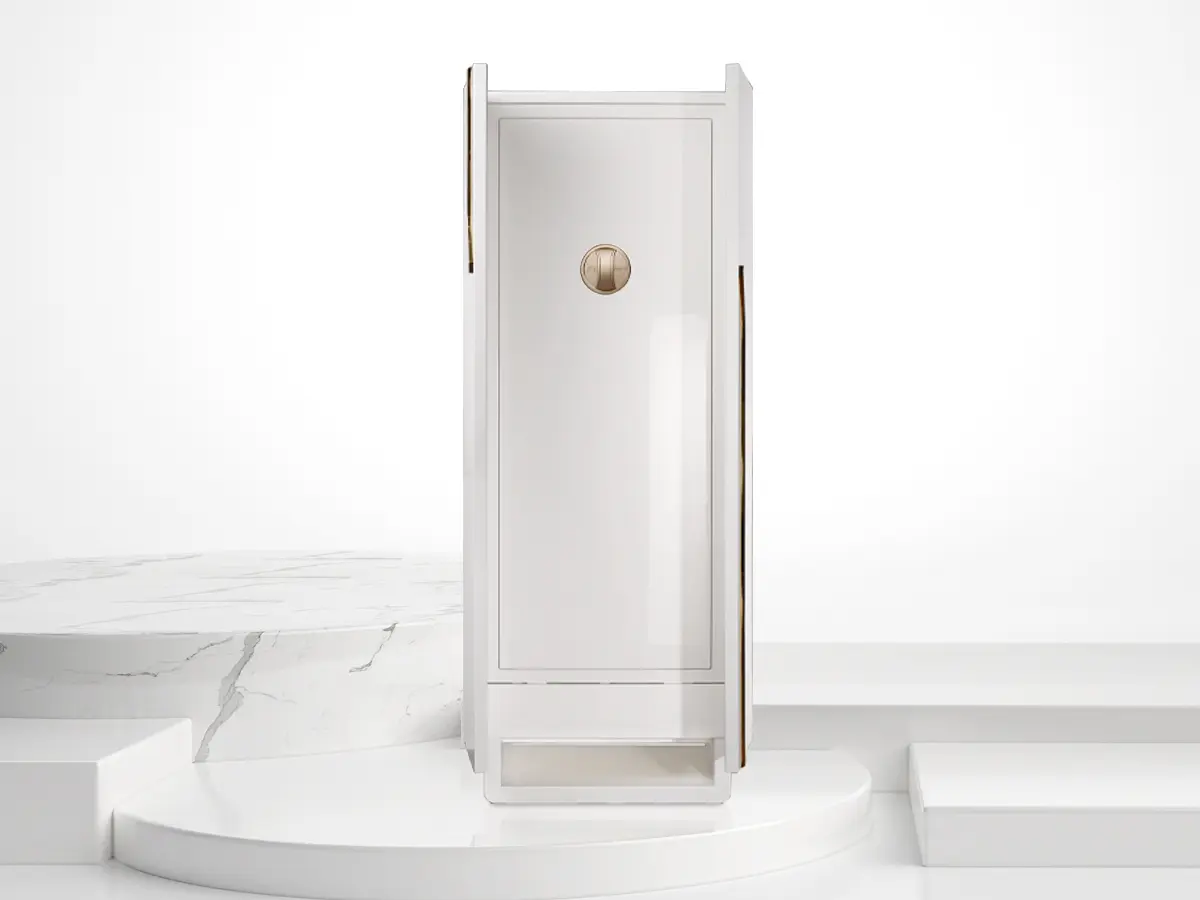 Polished white bird's eye maple armoured chest, 24 karats gold plated accessories.
Round handle with biometric opening device and emergency key integrated.
Inside removable necklace holder and trays for jewelry. Secret compartment.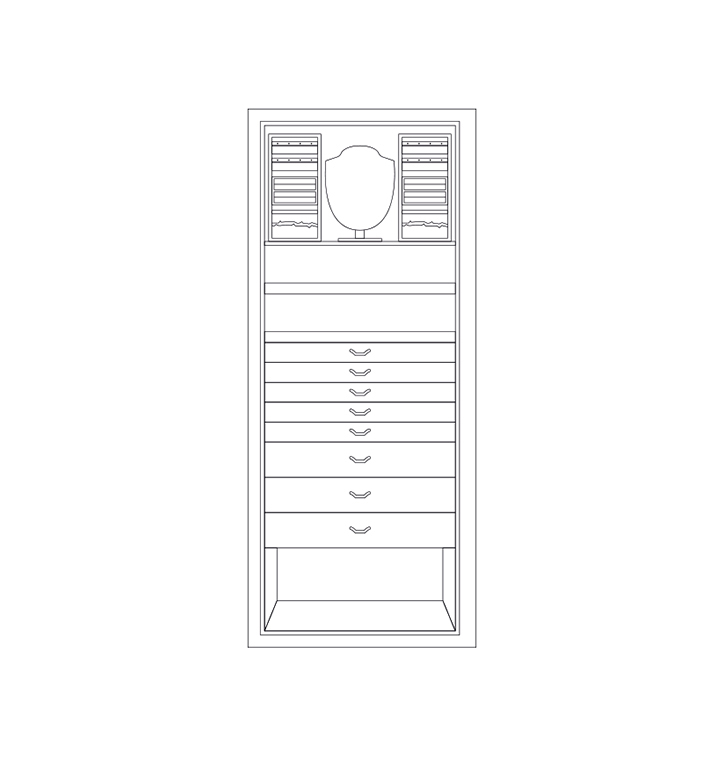 Product description
Armoire measures
cm. 60x41x160,5
kg. 195

Net measures inside safe
cm. 55x33,5x130

Available with watch winders, entirely made in Switzerland. Safe to be anchored to the wall with metal screws. Biometric opening device (up to 99 authorized users) and emergency key system.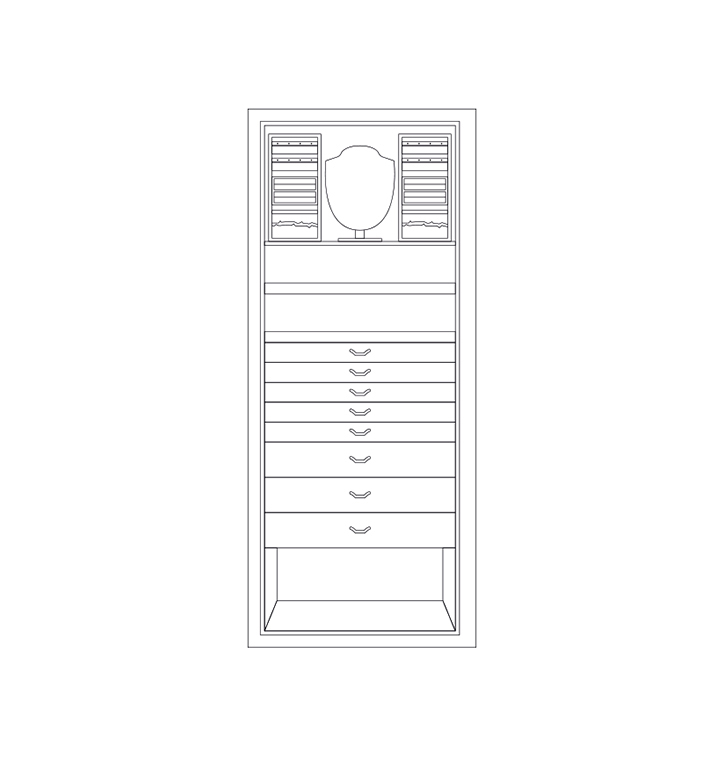 Product name
9424 ARCO ARTICO
BRAND SELECTION
OUR PRODUCTS