Octave
Octave is a system of modular sofas featuring rigorous shapes.
Designed by

Vincent Van Duysen
A project that recalls the 1960s' memorable season of design "made in the U.S.A." by leading architects and designers of the calibre of Mies van der Rohe, George Nelson and Charles and Ray Eames.
Blade-like extruded steel legs support the base on which rest low rectangular textile or leather upholstered backrests, of the same thickness as the cosy seat cushions.
In addition to the traditional linear or corner elements, Octave offers open elements with which to create chaises longues or poufs that can be arranged alongside the composition or used as free-standing elements, also for the centre of the room.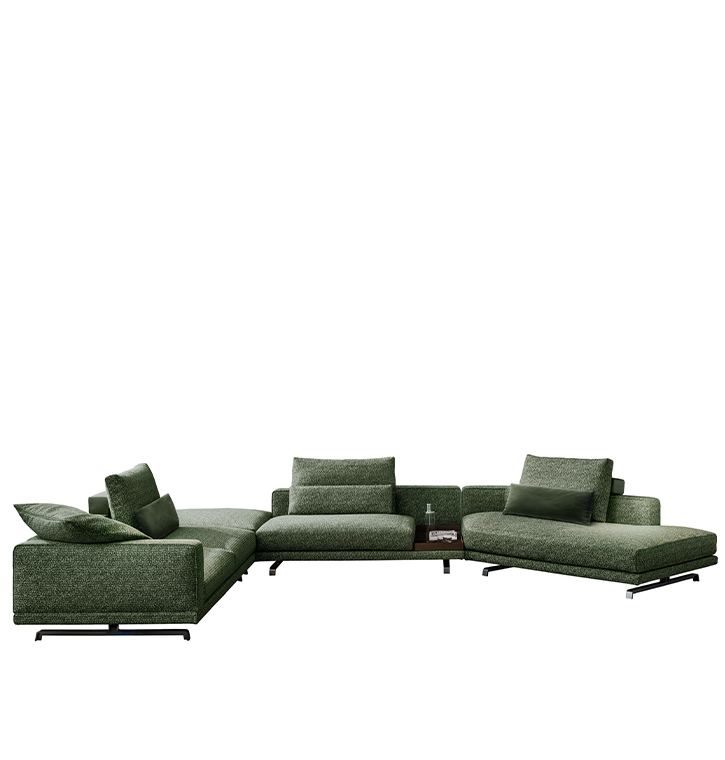 Product Overview
A design marked by geometrical lines, based on mix & match modular elements that came together in linear, angular
compositions or with the addition of hanging trapezoidal or rectangular elements in unusual and highly appealing configurations.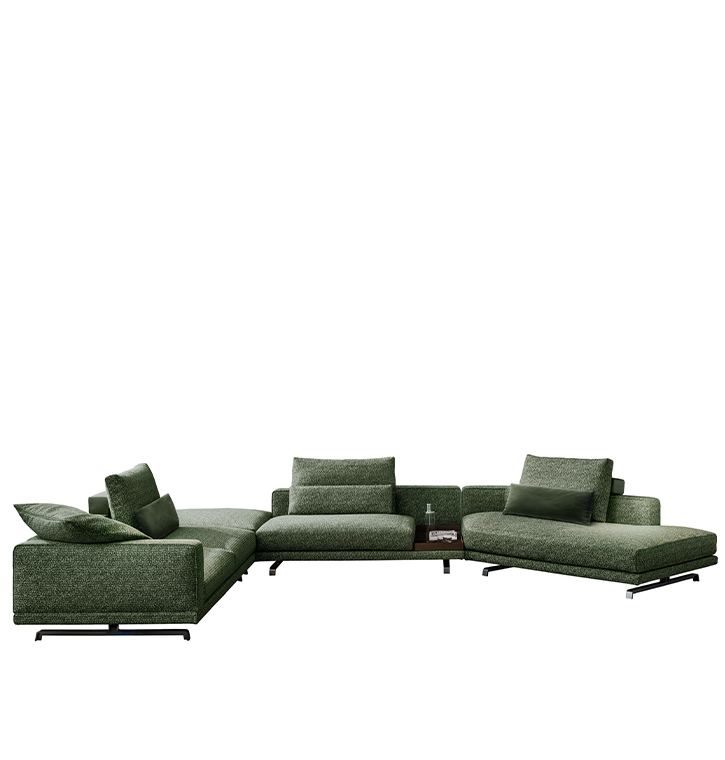 Designer
Vincent Van Duysen
Product sheet
Molteni&C | Octave Datasheet

Collection
Molteni&C | Octave

Official website
molteni.it

BRAND SELECTION
OUR PRODUCTS