Marazzi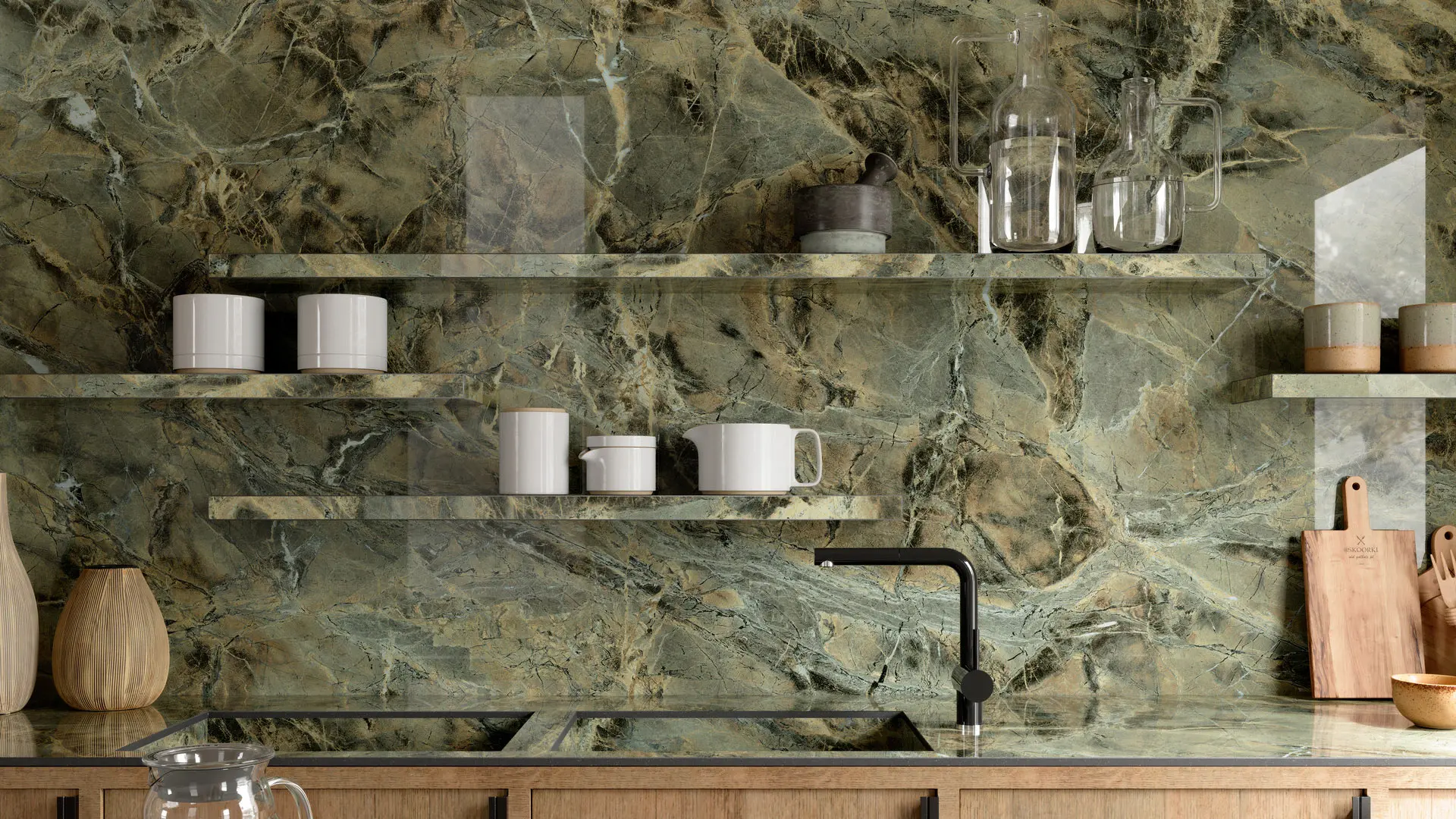 Large-size porcelain stoneware slabs designed for the creation of kitchen tops, sinks, tables, doors and infinite tailor-made furnishing options.  From today, also available with the new antibacterial technology Puro Marazzi Antibacterial.
Technological innovation, aesthetic sophistication and innate versatility: The Top is a selection of large-size porcelain stoneware Marazzi slabs specially designed for the creation of kitchen surfaces, tops, backsplashes, tables, doors and infinite tailor-made furnishing options for residential and commercial locations. The Top guarantees outstanding technical performance, the result of exclusive research on the material and the most advanced applied technologies.
3 thicknesses, 6 mm, 12 mm, 20 mm for the ultra-large slabs of the The Top collection by Marazzi, which features exquisite material looks, such as marble, wood, concrete, stone and solid color effect. The The Top slabs, designed in a factory entirely dedicated to their production, guarantee unrivalled workability and offer matt, satin and glossy surfaces of extreme refinement which are also unbeatably hygienic, resistant and durable.
At Eurocucina 2022, Marazzi showcases the special collection Puro Marazzi Antibacterial The Top, available in six different colors - one of which a completely new stone effect.  For kitchen and bathroom countertops with superior antibacterial and hygienic properties. To design in total safety.