Ix Cube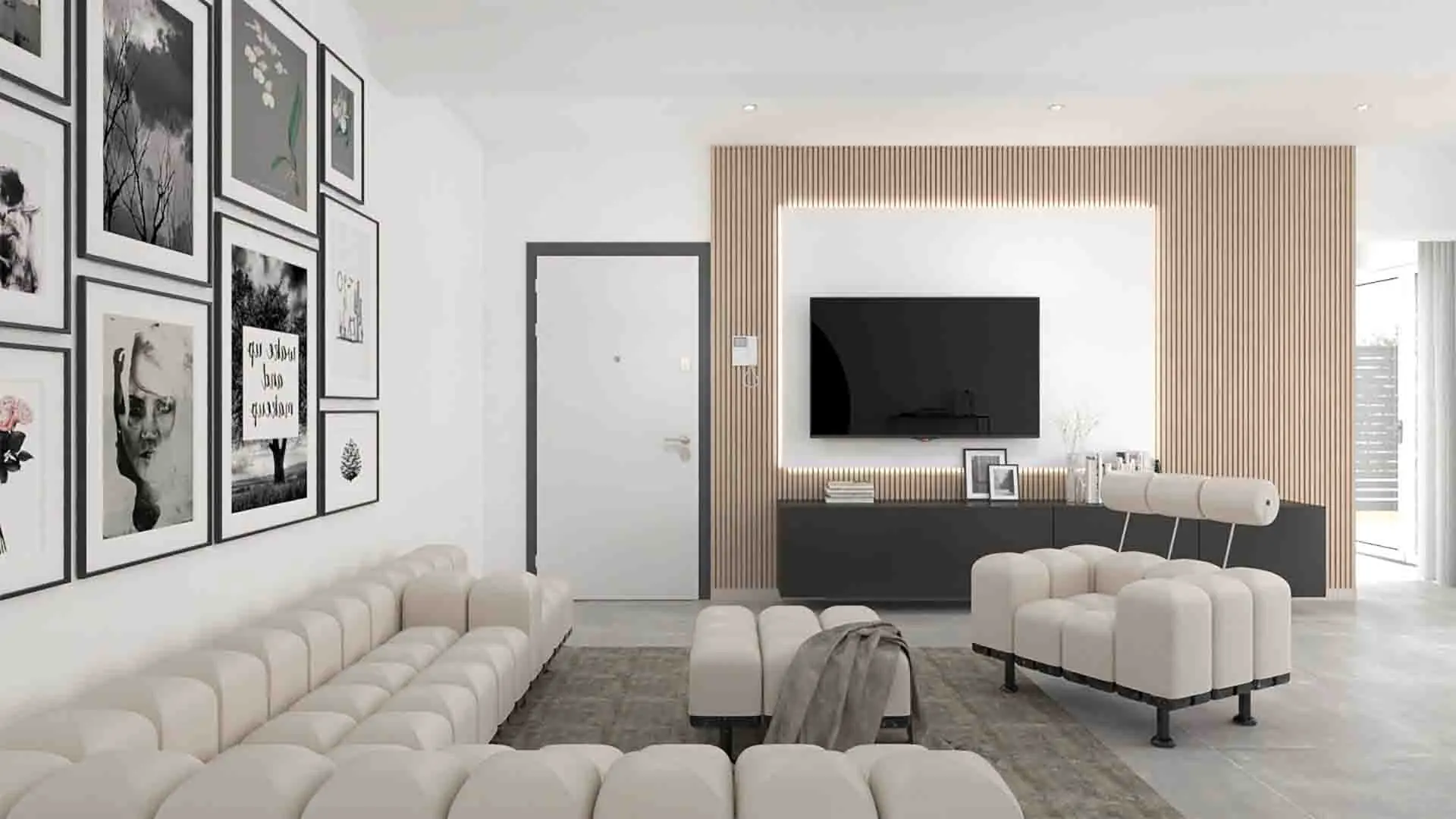 Recycling + Redesign + Sustainability + Style= IX CUBE
At the height of the economic boom in the early 1980s, our company experienced a period of expansion in the leather goods contract manufacturing sector and shortly afterwards also in the furniture/design sector.  In the furniture sector, it was a period when the market demanded homogeneous products with similar characteristics, in line with the trends of the time. Precisely at that time, our future partner arch. Finazzi, realised that the projects of that time lacked certain concepts that would become increasingly important over time: sustainability, recycling, redesignability.
These concepts were not yet considered 'valuable' at that time, but the architect realised that thanks to them the new requirements of the times to come would emerge.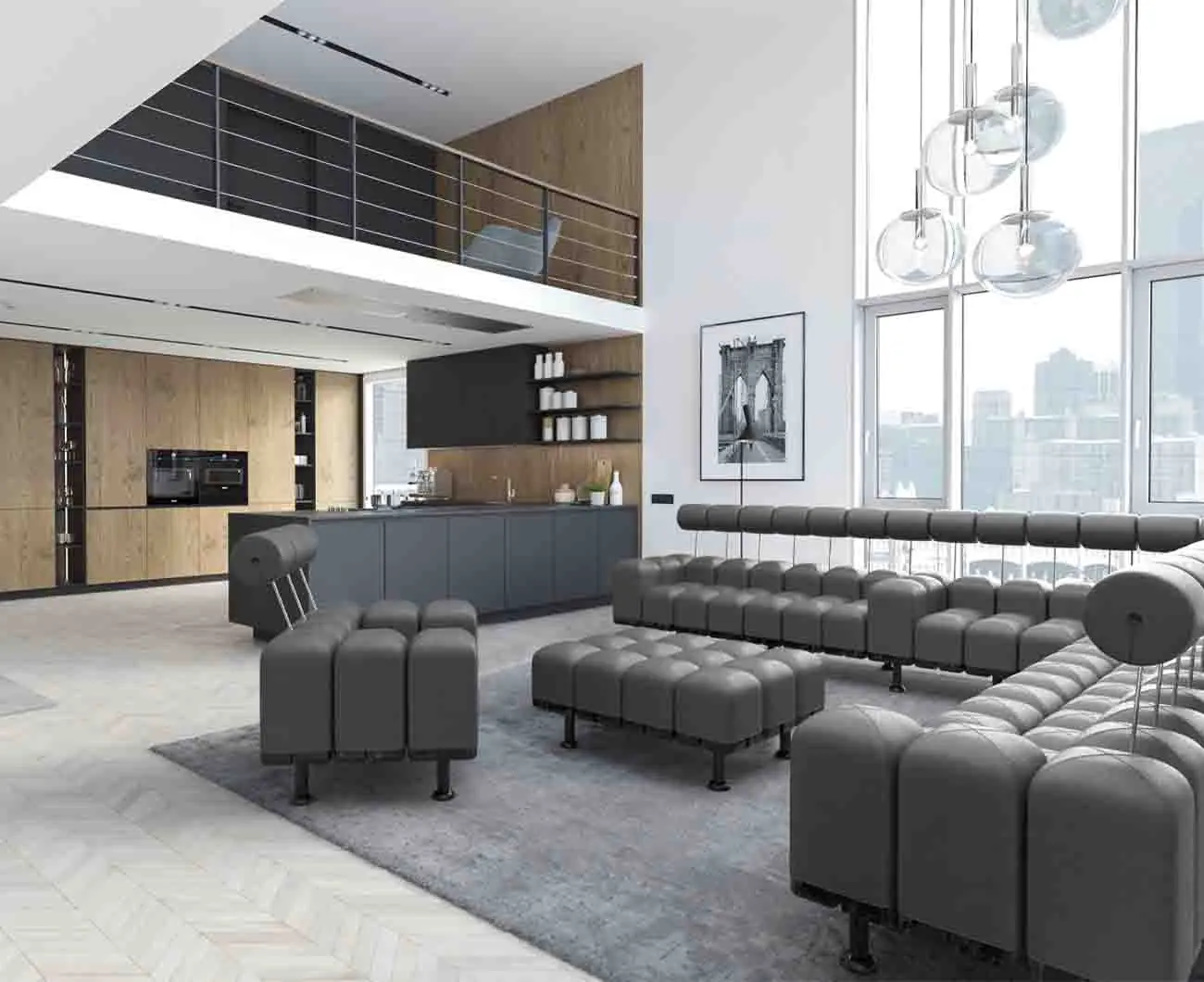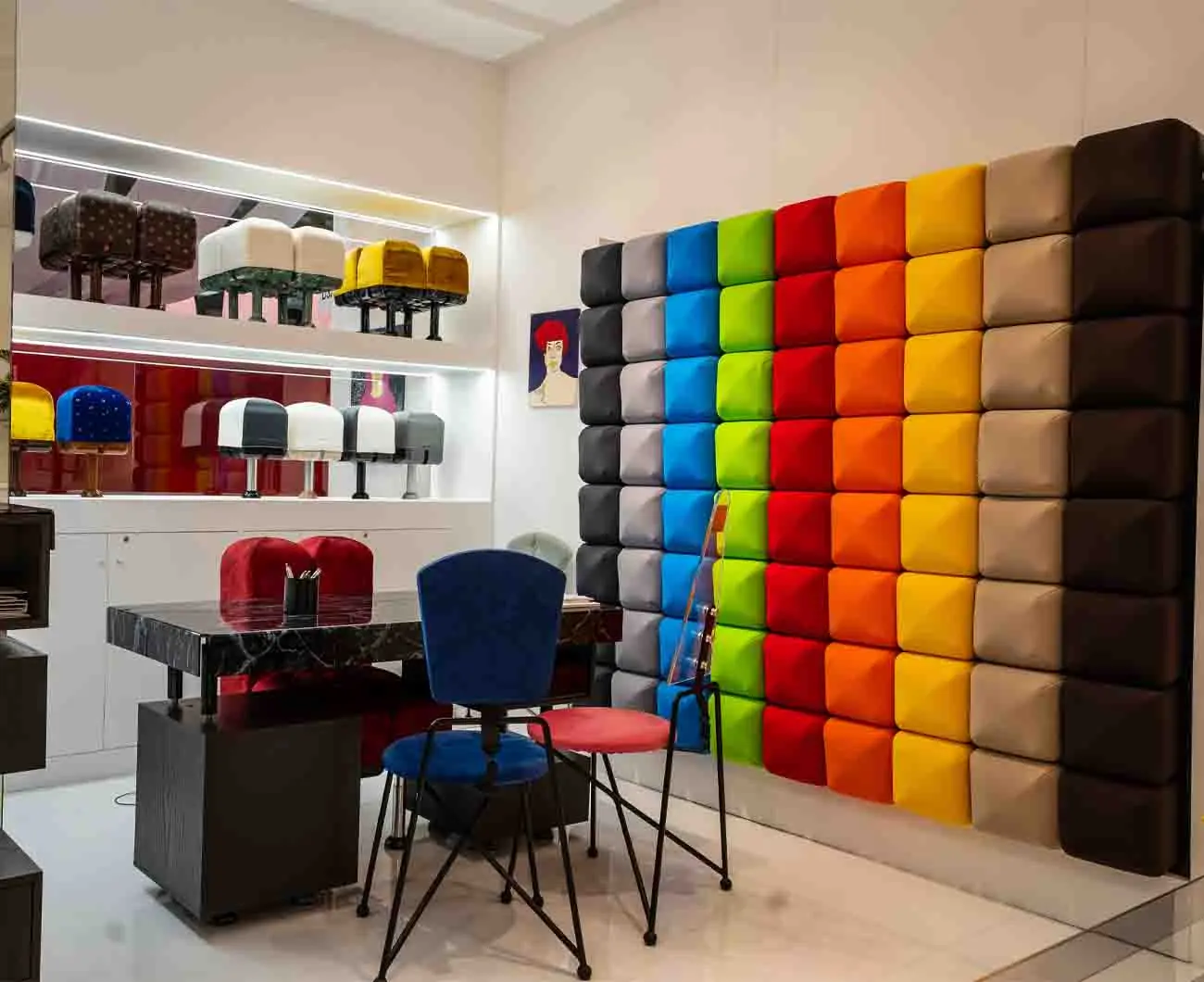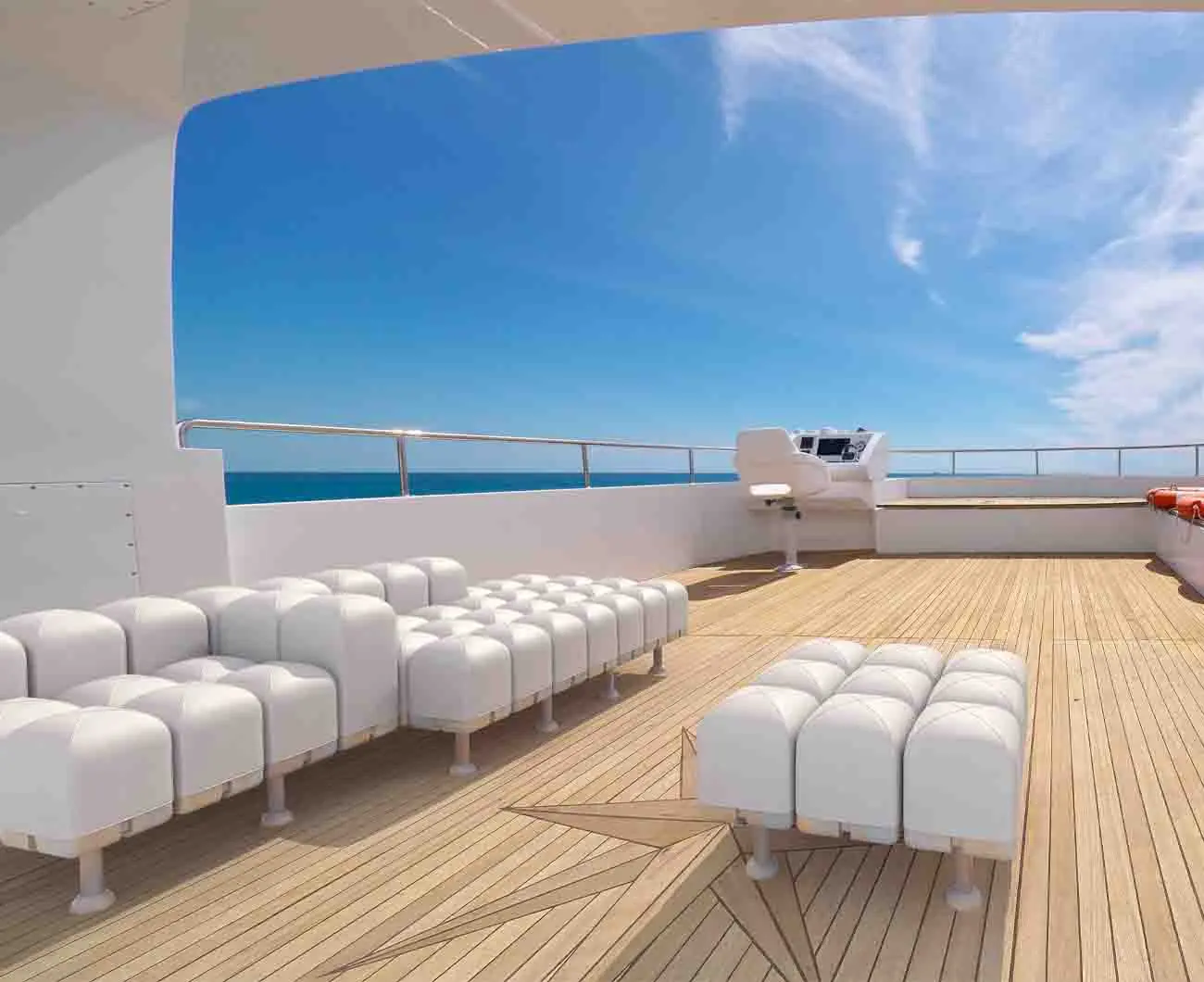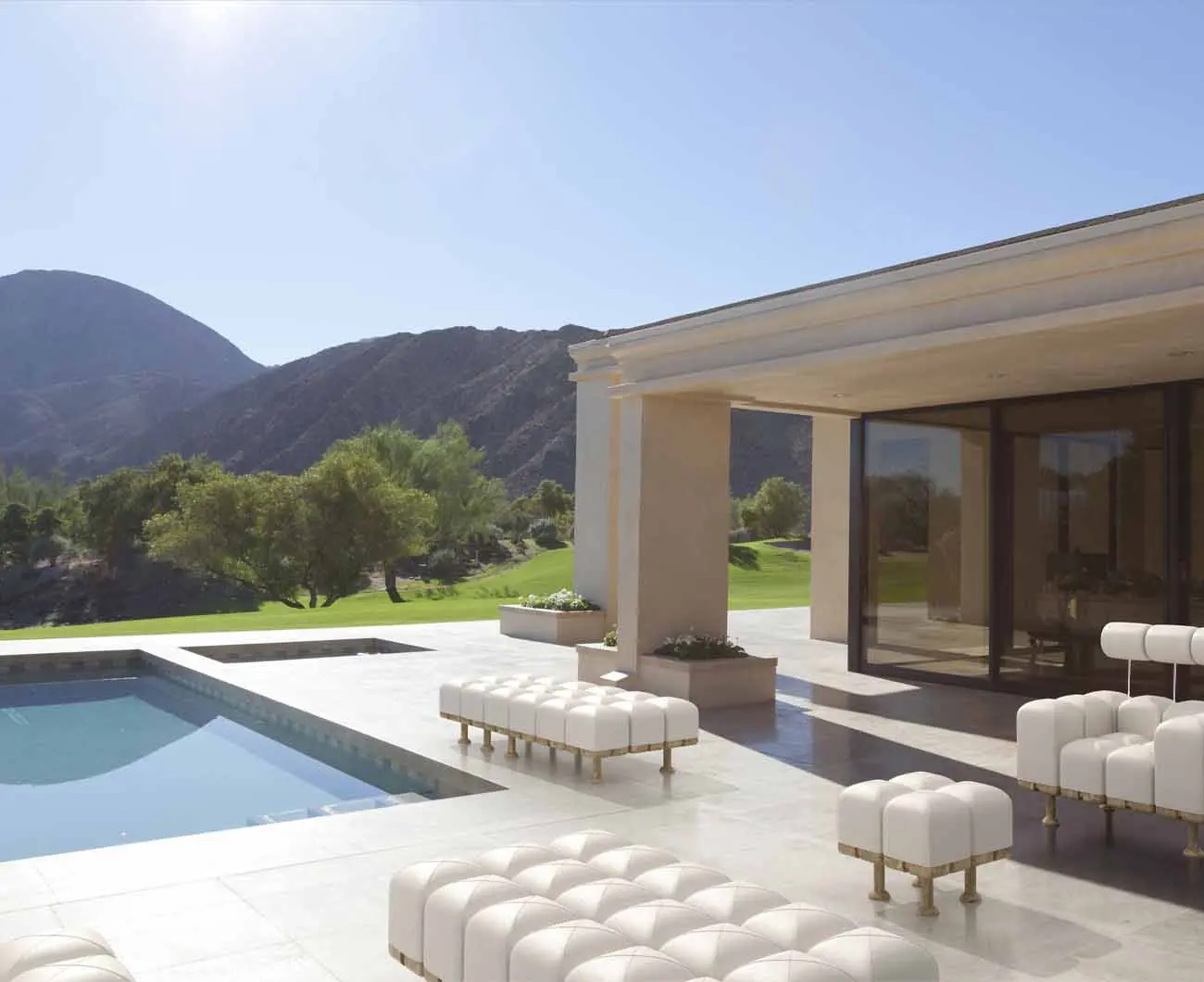 In fact, at that time the majority of projects were based on predefined style standards, which had as their common denominator the static nature of the style and consequently the product. These factors soon clashed with the frenetic development of the following years, where issues related to the fragility of our planet began to emerge in the public eye. Being able to reuse the materials that had made it possible to build the previous setting, without throwing away the old structures, in order to build a completely different and renewed environment, thus values such as recycling, sustainability, and cleanliness of style, were the cornerstones and key to the development of the IX-CUBE project, which is the result of the following formula
Recycling + Redesign + Sustainability + Style= IX CUBE
Inventing a completely new environment without creating waste: IX-CUBE brings the concepts of redesignability and sustainability.
An inspiration for redesigning came from the famous coloured bricks, the small plastic modules that we have all used in our games and which also have the great ability to stimulate creativity.
From these elements came the IX-CUBE project, which matured when architect Finazzi began working with ERRE BIBI srl, our company, which immediately understood the importance and values of these concepts and ideas.
ERRE BI BI developed and engineered the vision of this furniture, capable of awakening the sense of playfulness inherent in the human soul and bringing the concepts of redesignability and sustainability, recycling, to an industry that was based on a certain type of stereotypes.